Lakeway Multi-Room Renovation
By New Creations Austin
Lakeway Multi-Room Renovation
LAKEWAY MULTI-ROOM RENOVATION OVERVIEW
This Lakeway Multi-Room Renovation started as just a kitchen remodeling project. Then it evolved. Sometimes you start out thinking about doing a small home remodeling project. But once you experience how a well-executed home renovation can revolutionize the way your family lives, you might quickly see the advantages of performing a whole-house remodel to maintain consistency and beauty throughout your home.
On this project, that's exactly what happened. Our clients initially hired us to remodel their kitchen. However, a year later they decided to renovate the master bathroom as well to add value and functionality to their home.
Now, they have the custom kitchen and master bath they truly desire. Moreover, their home has undergone a complete metamorphosis.
CUSTOM KITCHEN FEATURES
The kitchen spotlights beautiful cherrywood custom cabinetry contrasted with slate tile flooring. The blue and grey multi-colored subway tiles for the backsplash tie it all together. Stainless steel appliances compliment the color theme well.
To optimize space, we removed the soffits to raise the ceiling. Then, we extended the kitchen cabinets up to the ceiling maximizing storage. We installed can lighting to offer a more expansive look. Finally, we built a massive kitchen island to add more countertop workspace.
Custom Kitchen and Bath Design and Build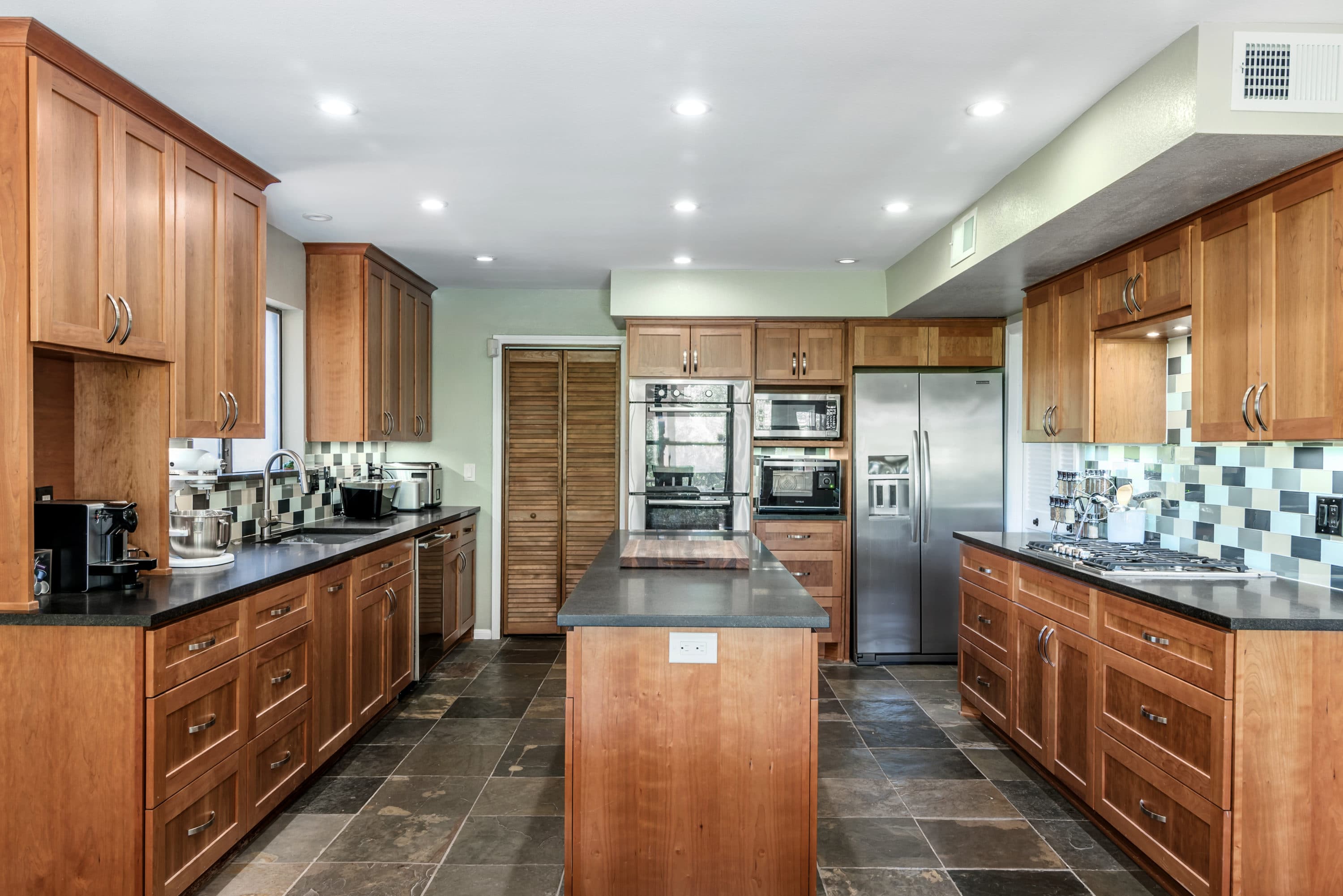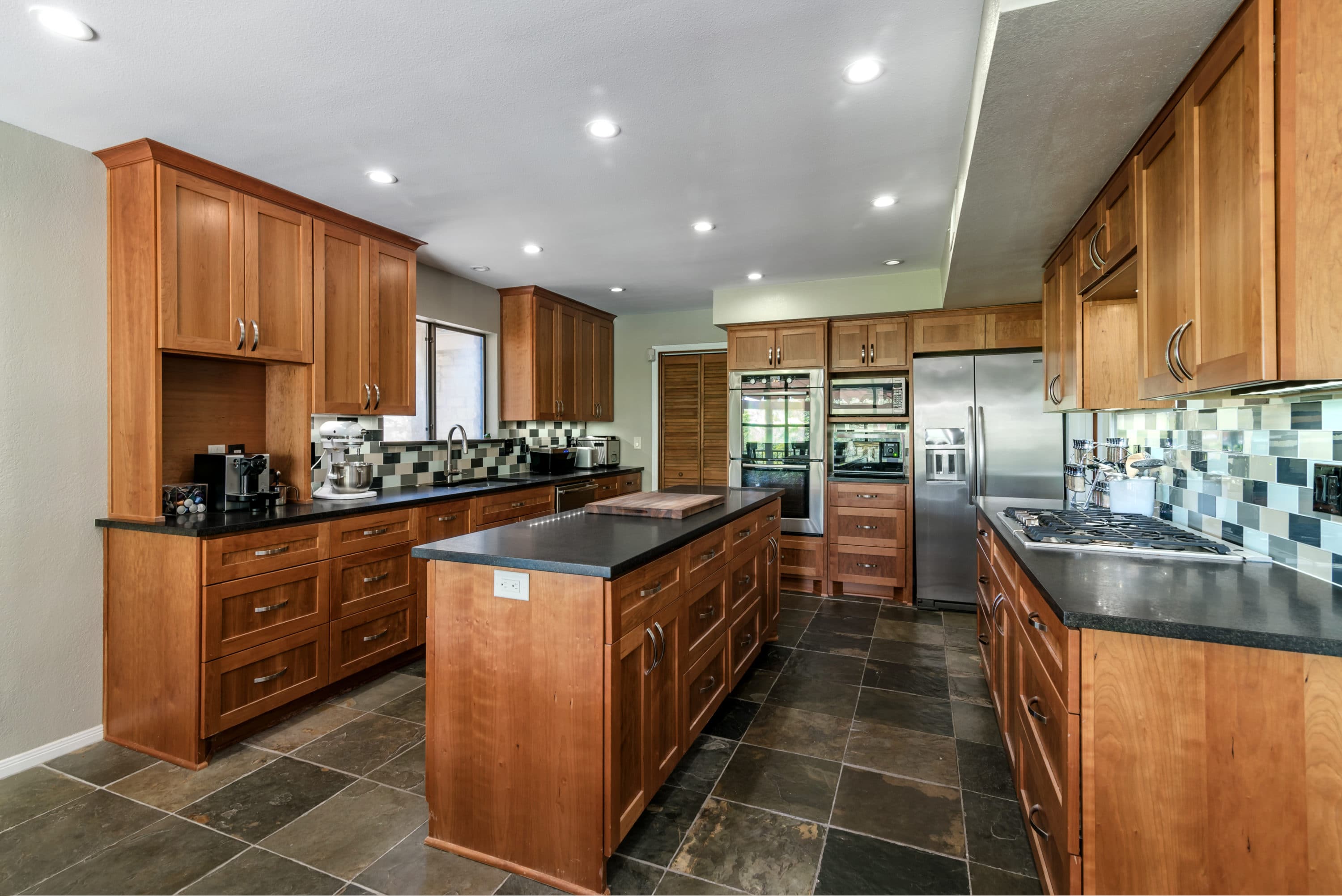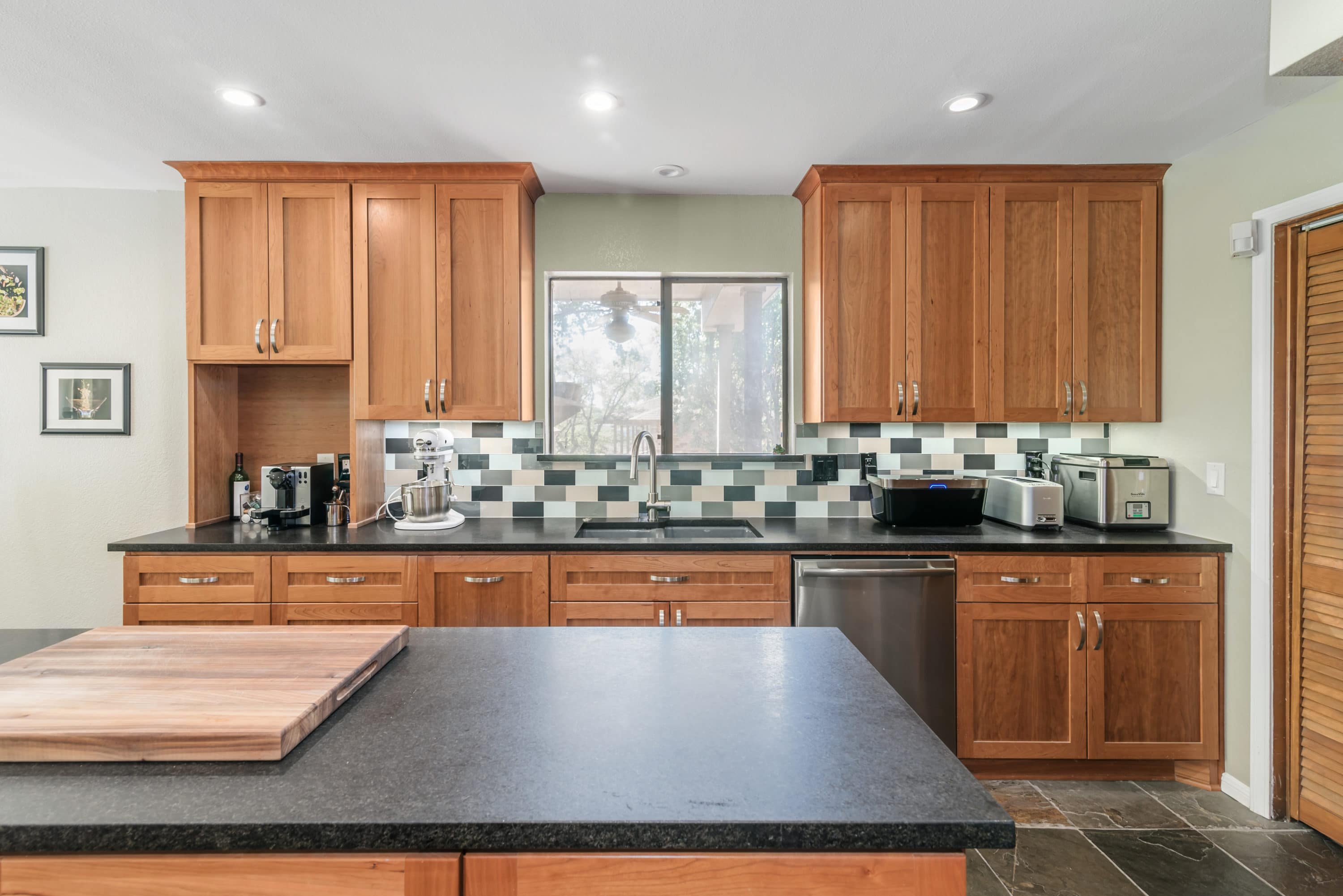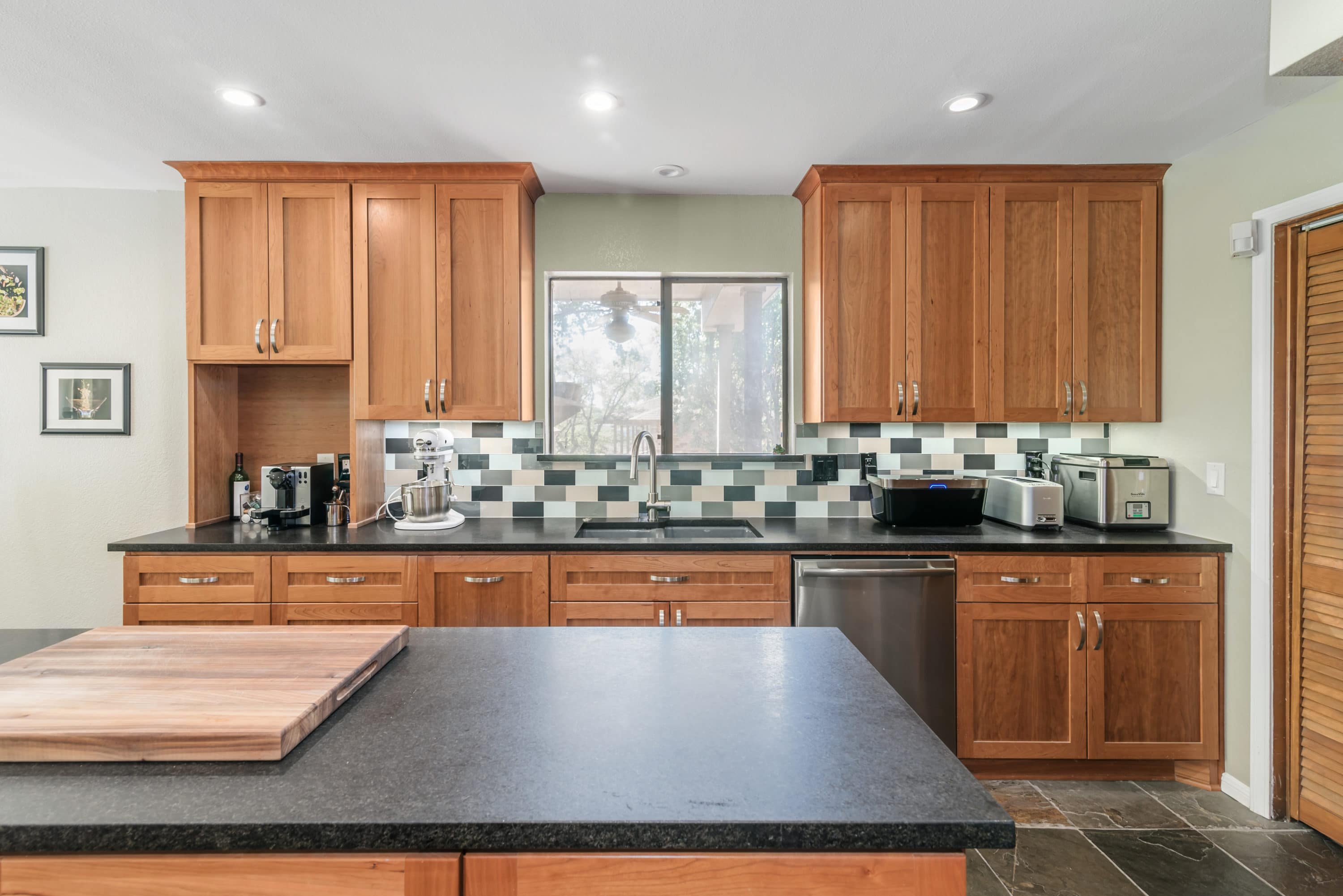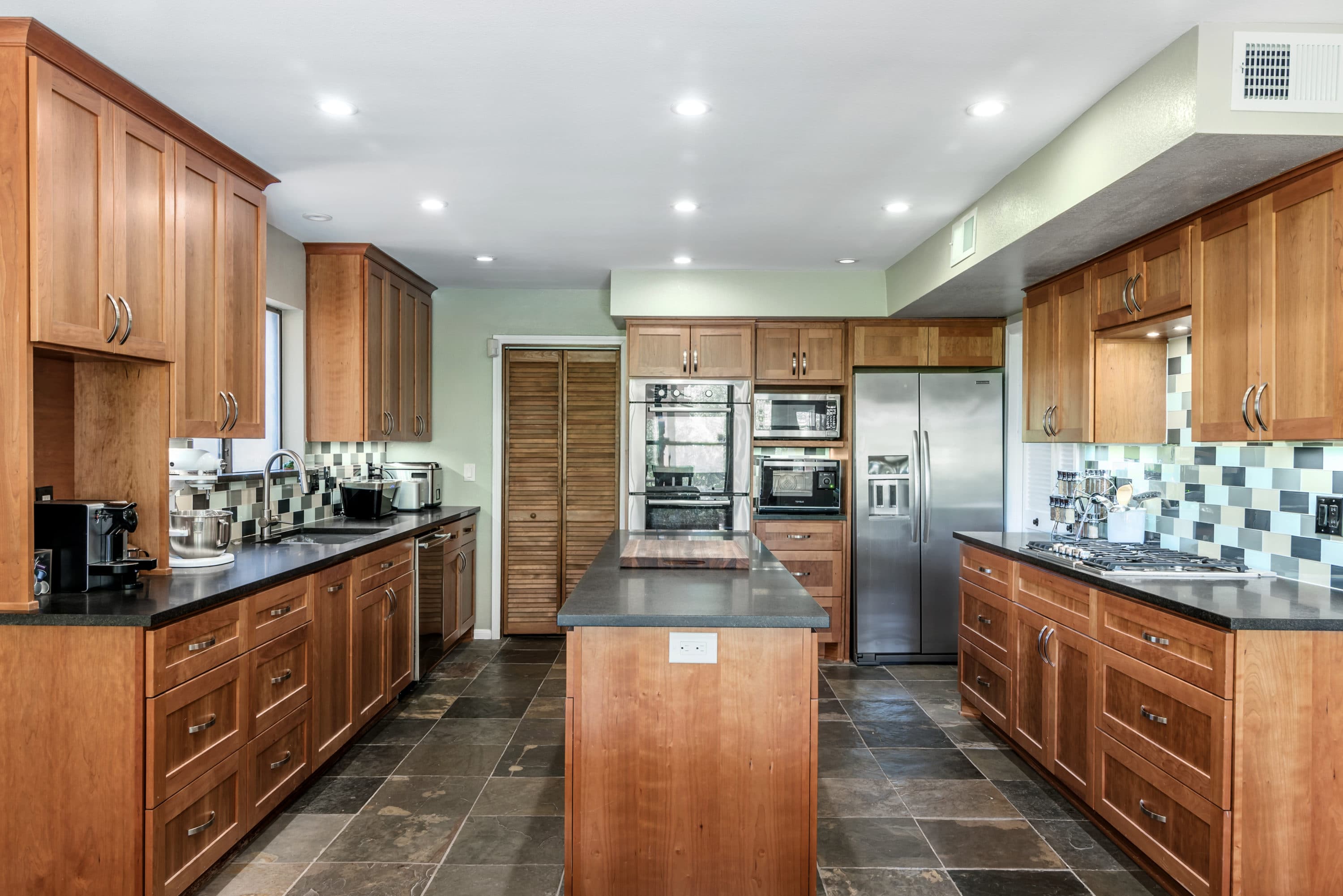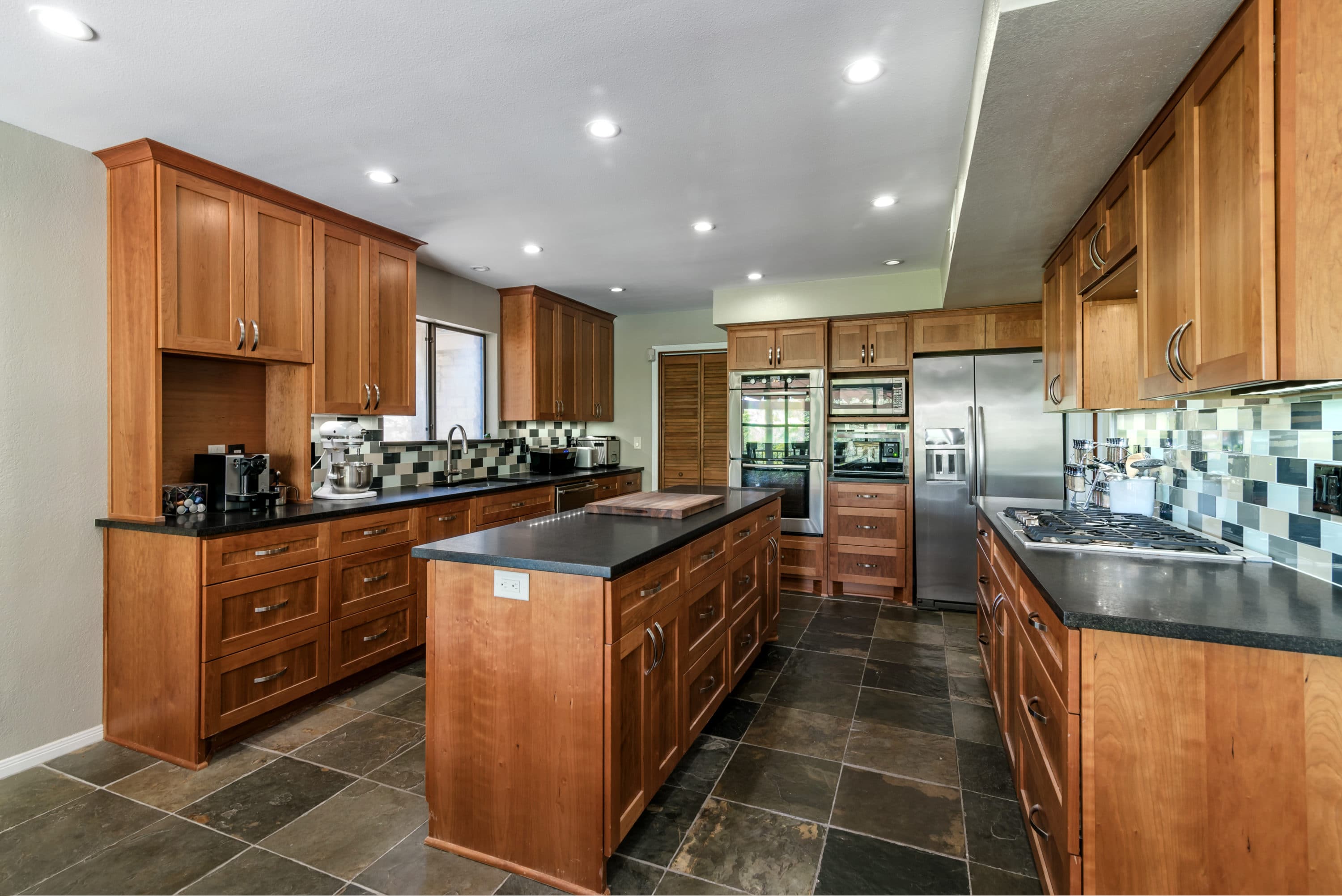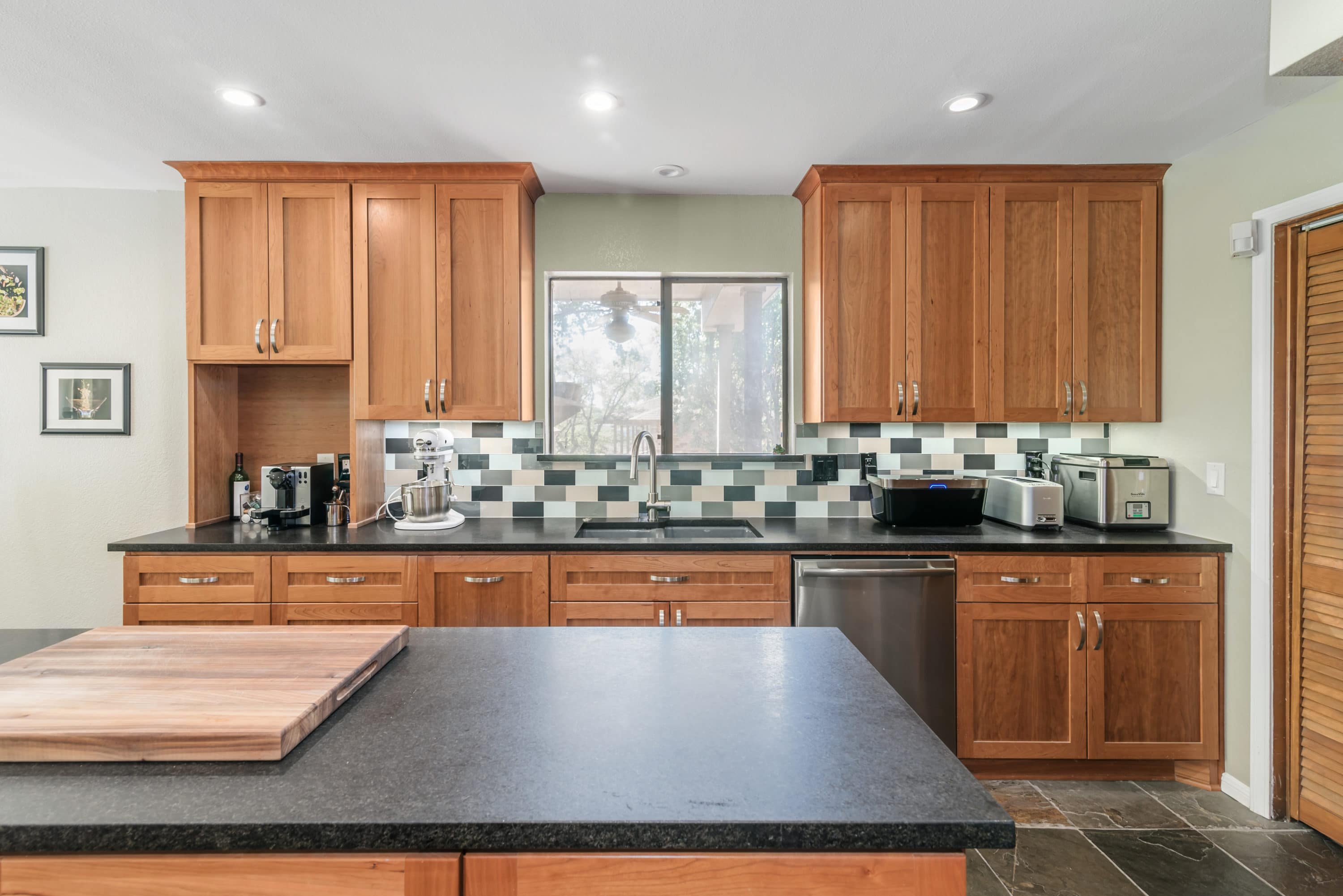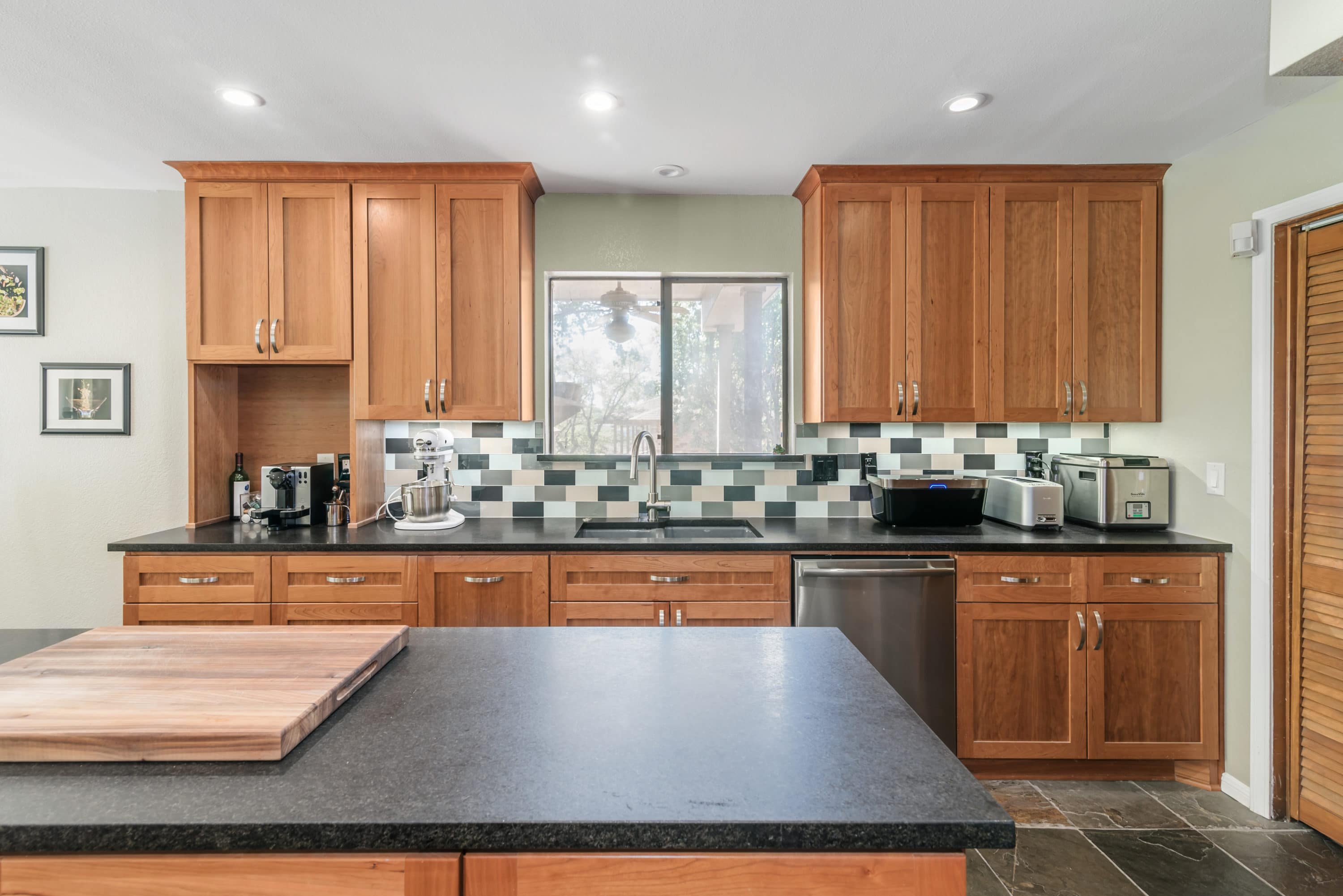 MASTER BATH OVERVIEW
This Lakeway Multi-Room Renovation also includes the master bathroom. The original footprint of the bathroom was extraordinarily awkward. It was broken up into several tiny spaces. The lighting was terrible, and it felt cavernous. The owner wanted to get rid of the old leaking tub and add a large shower.
REMOVE THAT WALL
We removed a wall to absorb the existing tub space. Then, we replaced it with a large walk-in shower. For added luxury, we built a comfortable floating teak bench. We replaced the outdated cabinetry with clean white shaker cabinets.
The new color theme includes cool grays, muted blues in contrast to the natural teak bench in the shower. The renovation achieved a very zen and spa-like master bathroom.
RAISE THE CEILING
We removed all of the soffits. Then, we replaced the old water closet entry with a pocket door. To create a lighter, more open feel, we raised ceilings.
CLUTTER-FREE BATHROOM
Accessorizing the bathroom cabinets offers a clutter-free look and helps keep things organized. So, we added key features including a vanity pull-out organizer and a pull-out trash can. We improved the vanity storage by adding two drawer bases. Finally, we added a built-in linen cabinet just outside of the shower for convenience.
LAKEWAY MULTI-ROOM RENOVATION SUMMARY
It's a great idea to plan your remodeling projects close together like these clients for their Lakeway Multi-Room Renovation. Strategic planning paid off—providing their newly transformed forever home with uniquely styled rooms that complement each other stylistically. Not to mention, having the custom kitchen and master bath of your dreams make life exciting!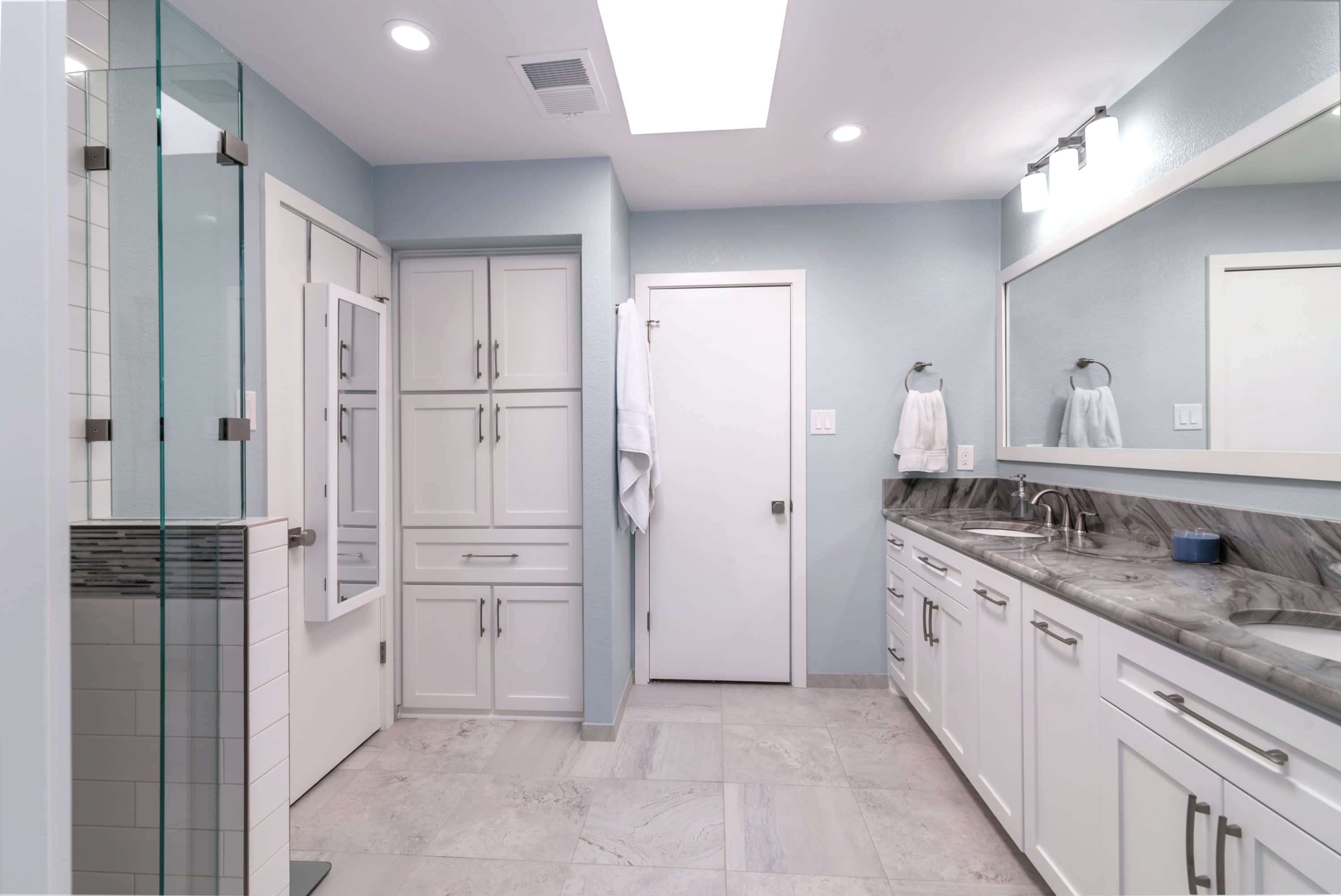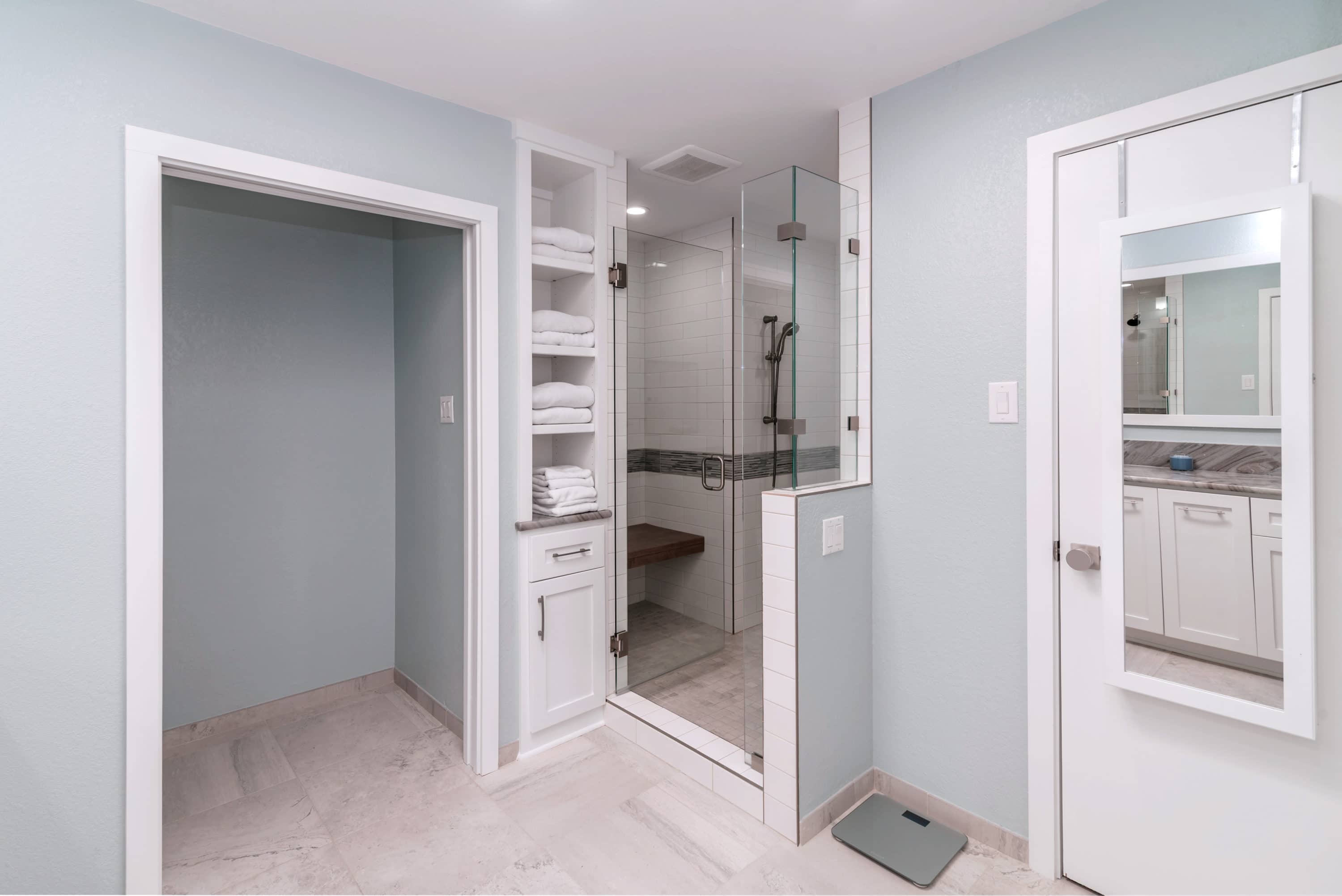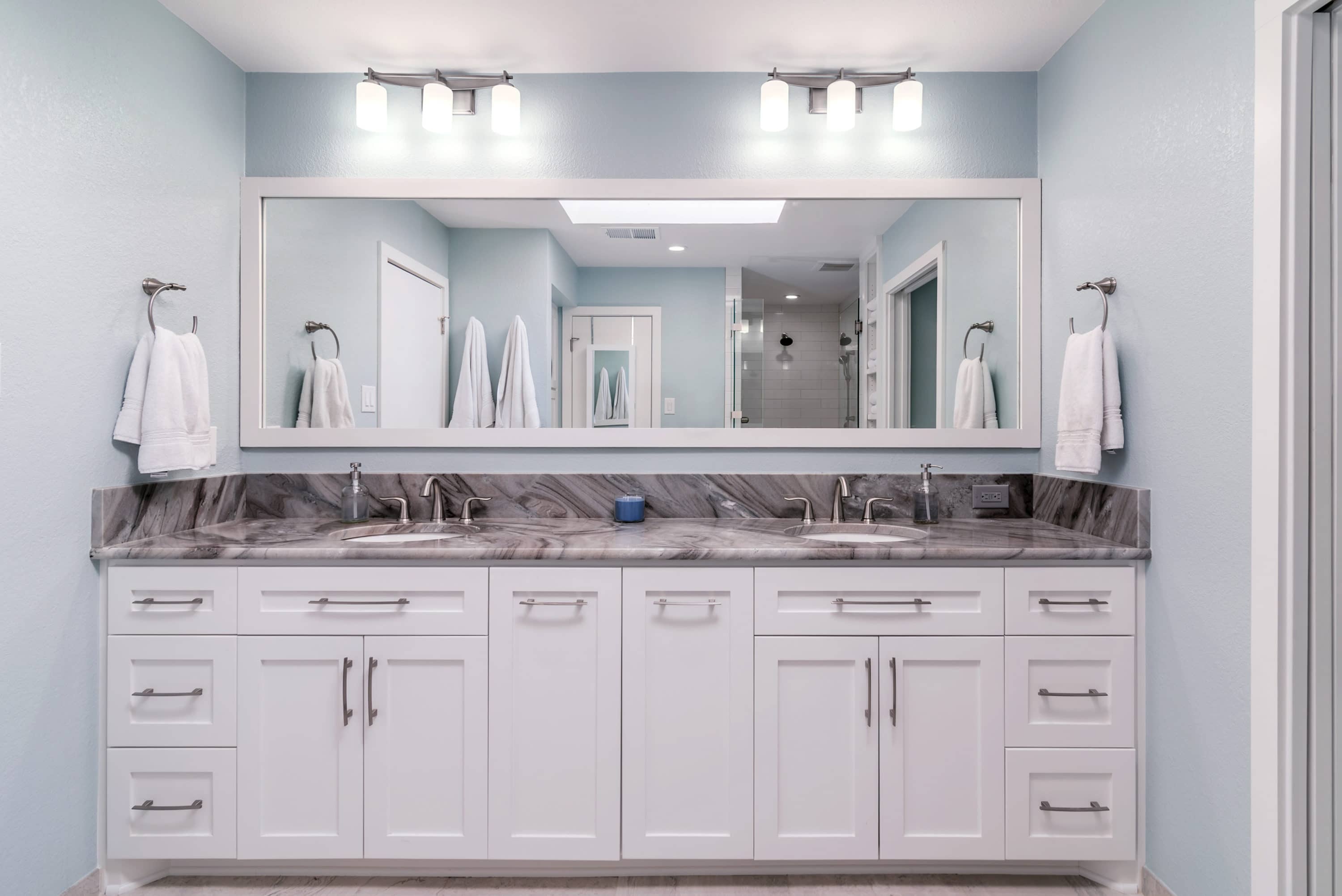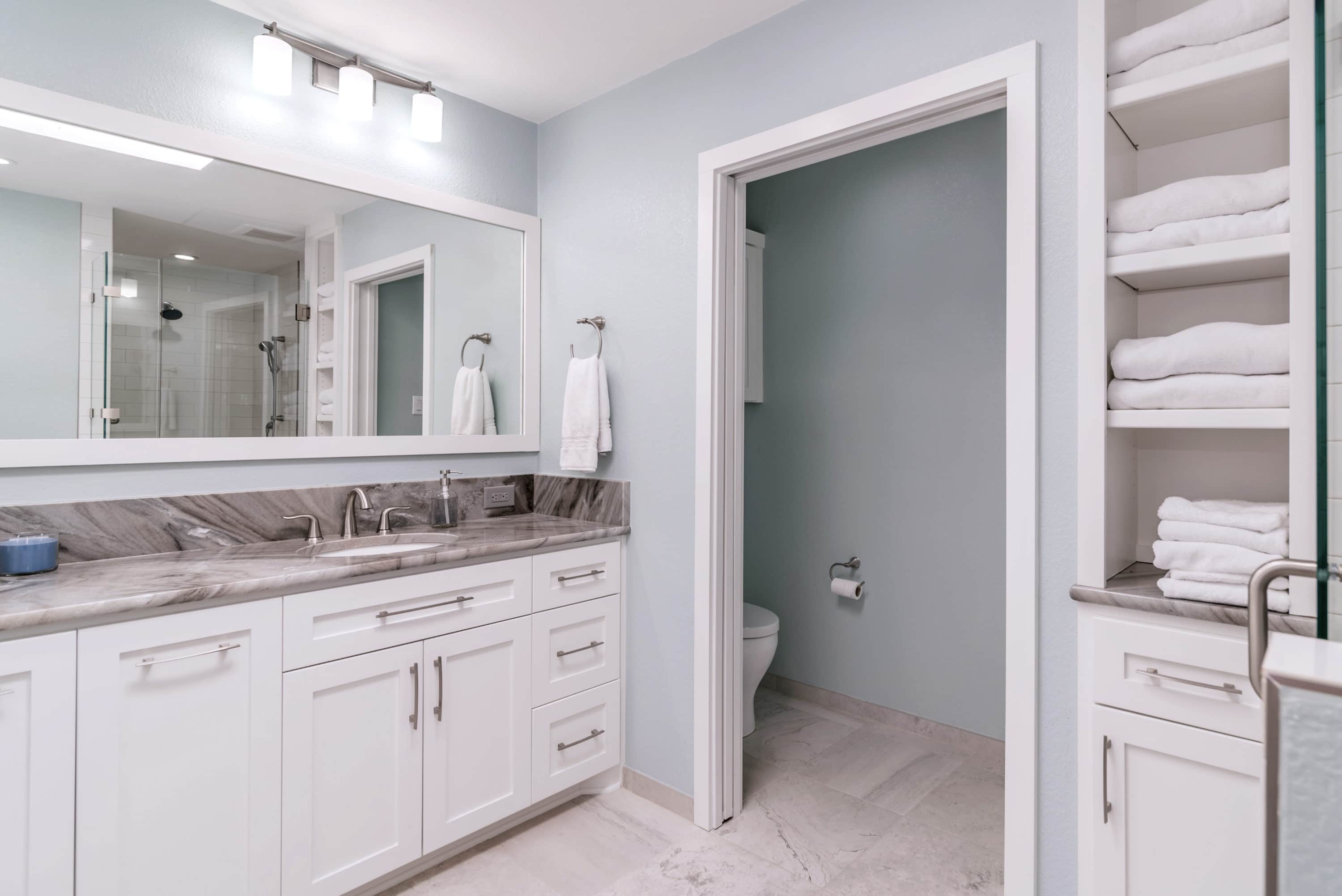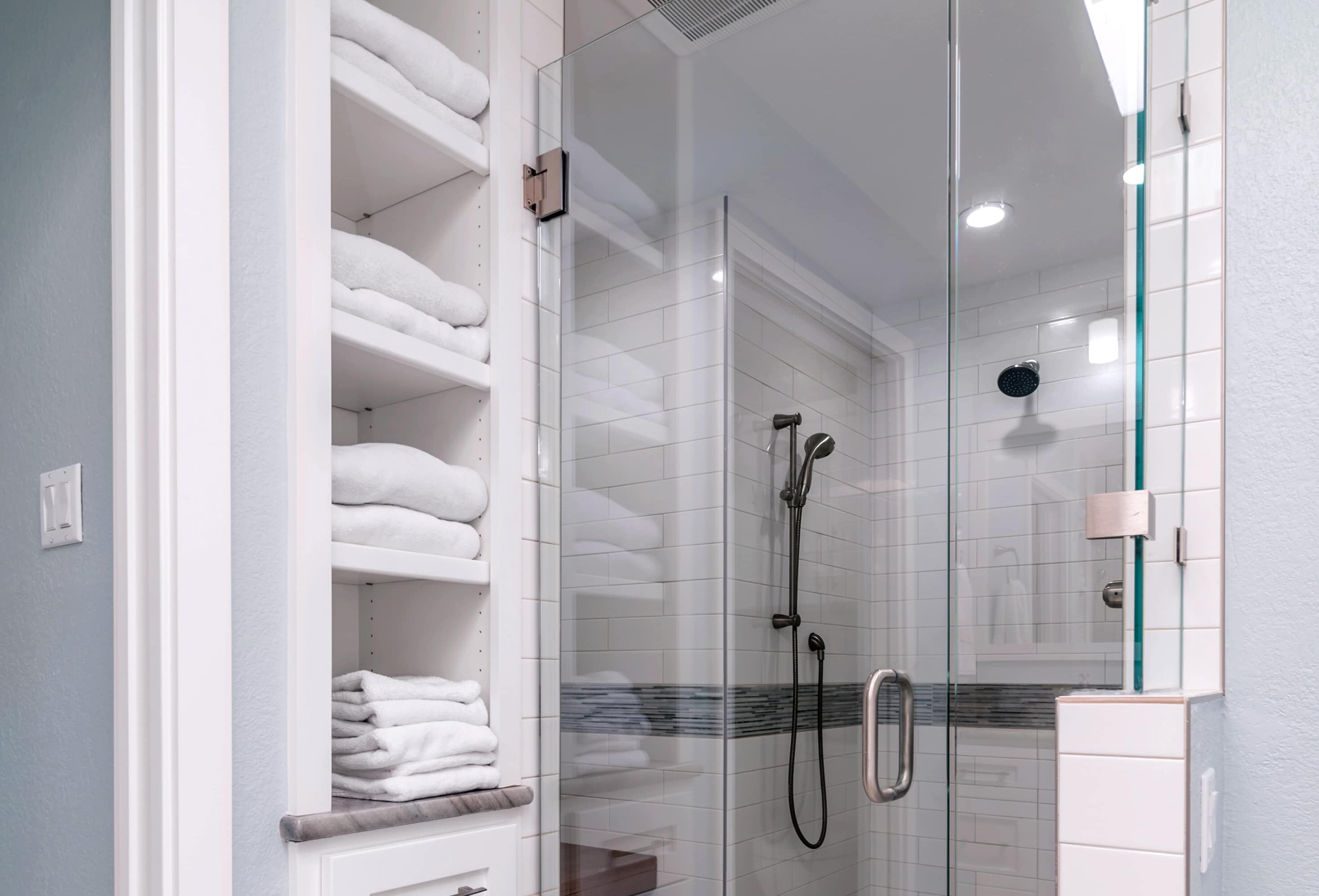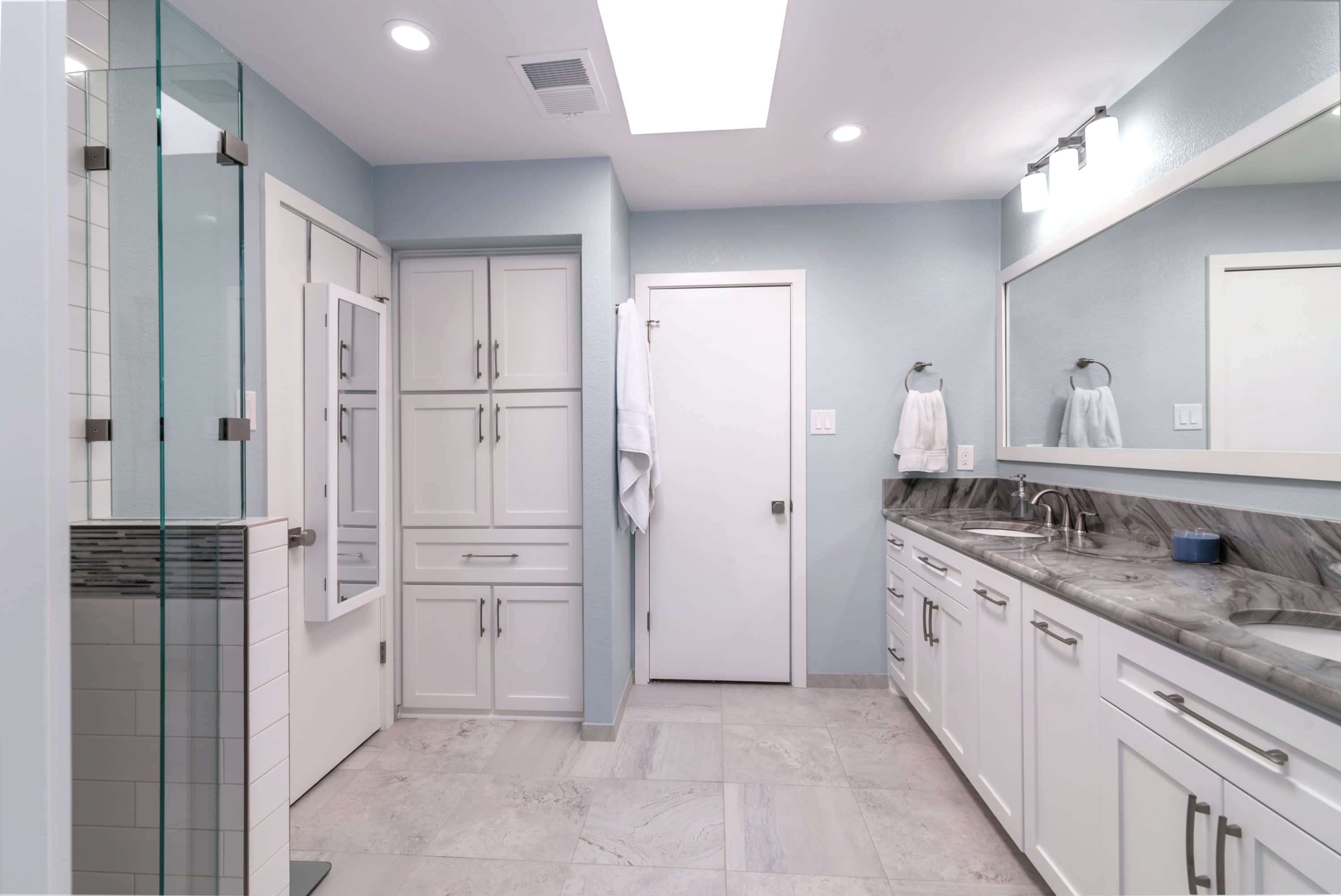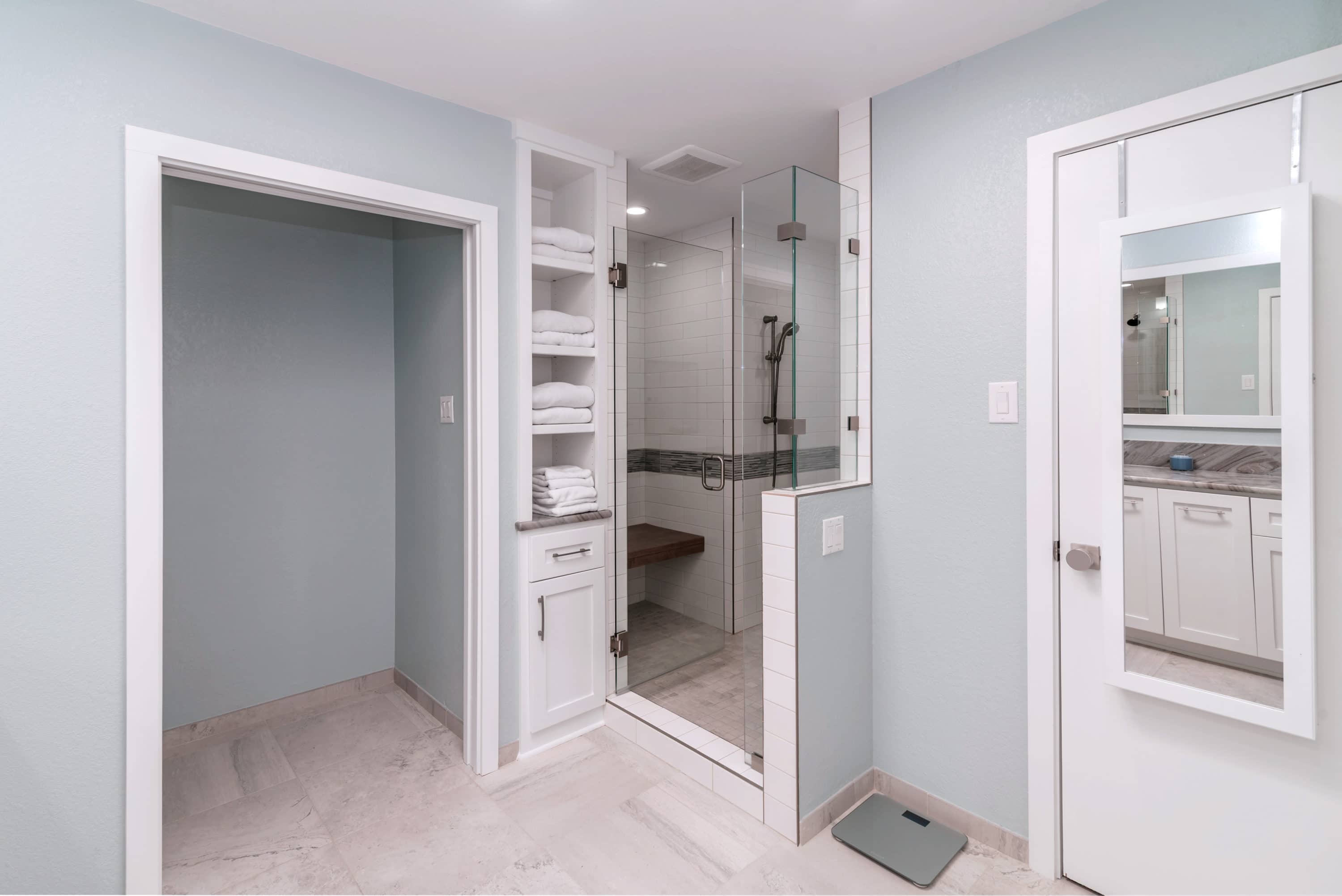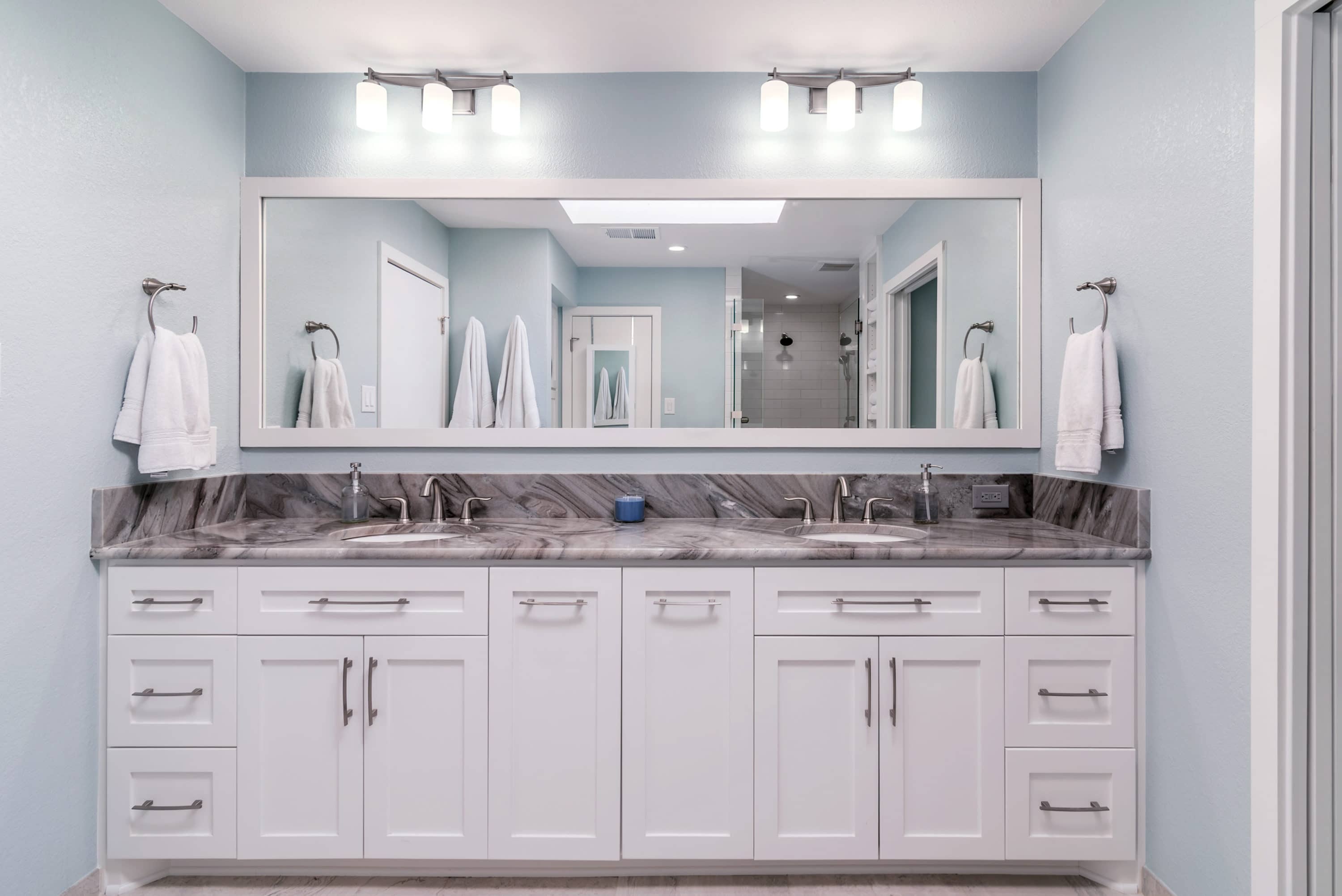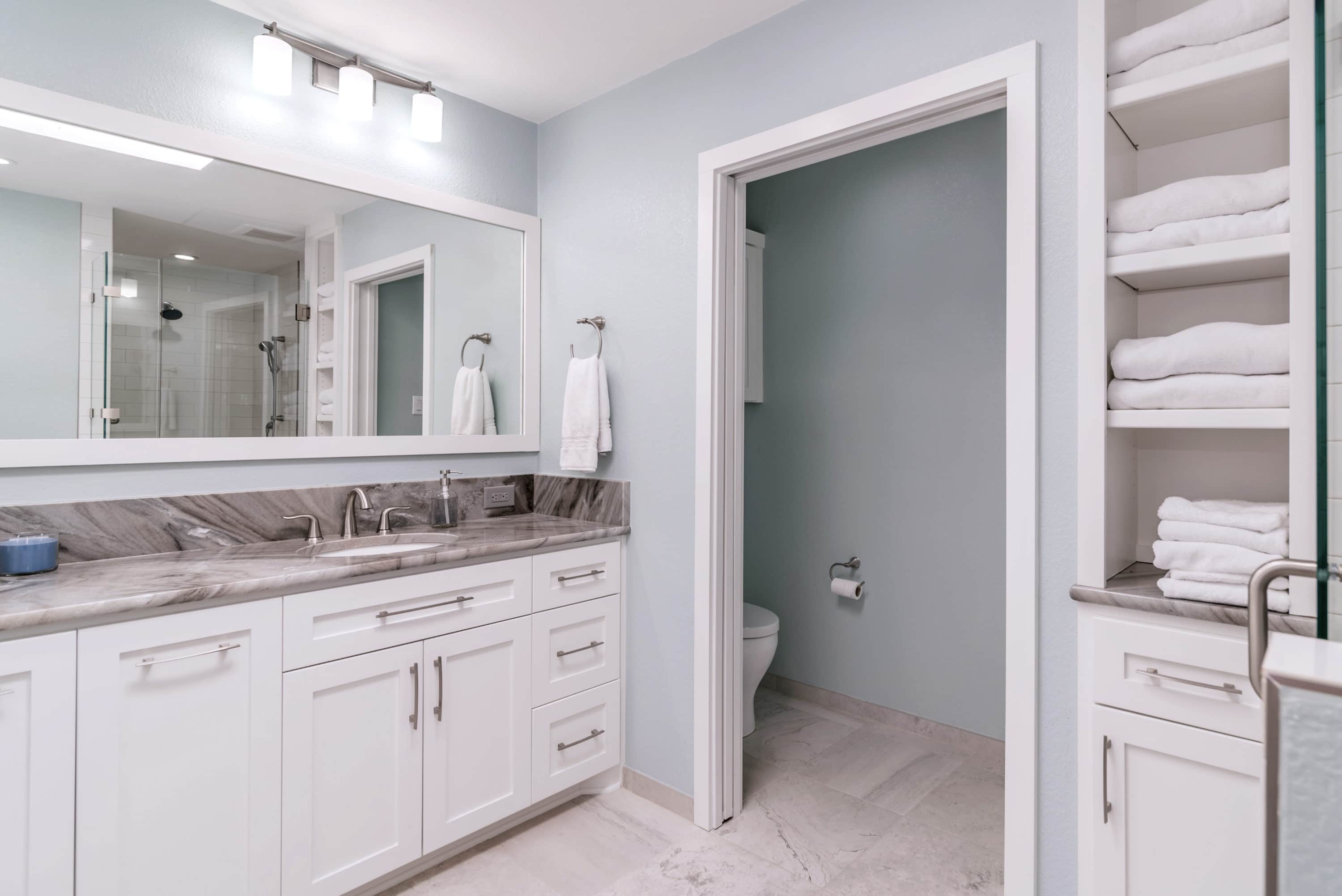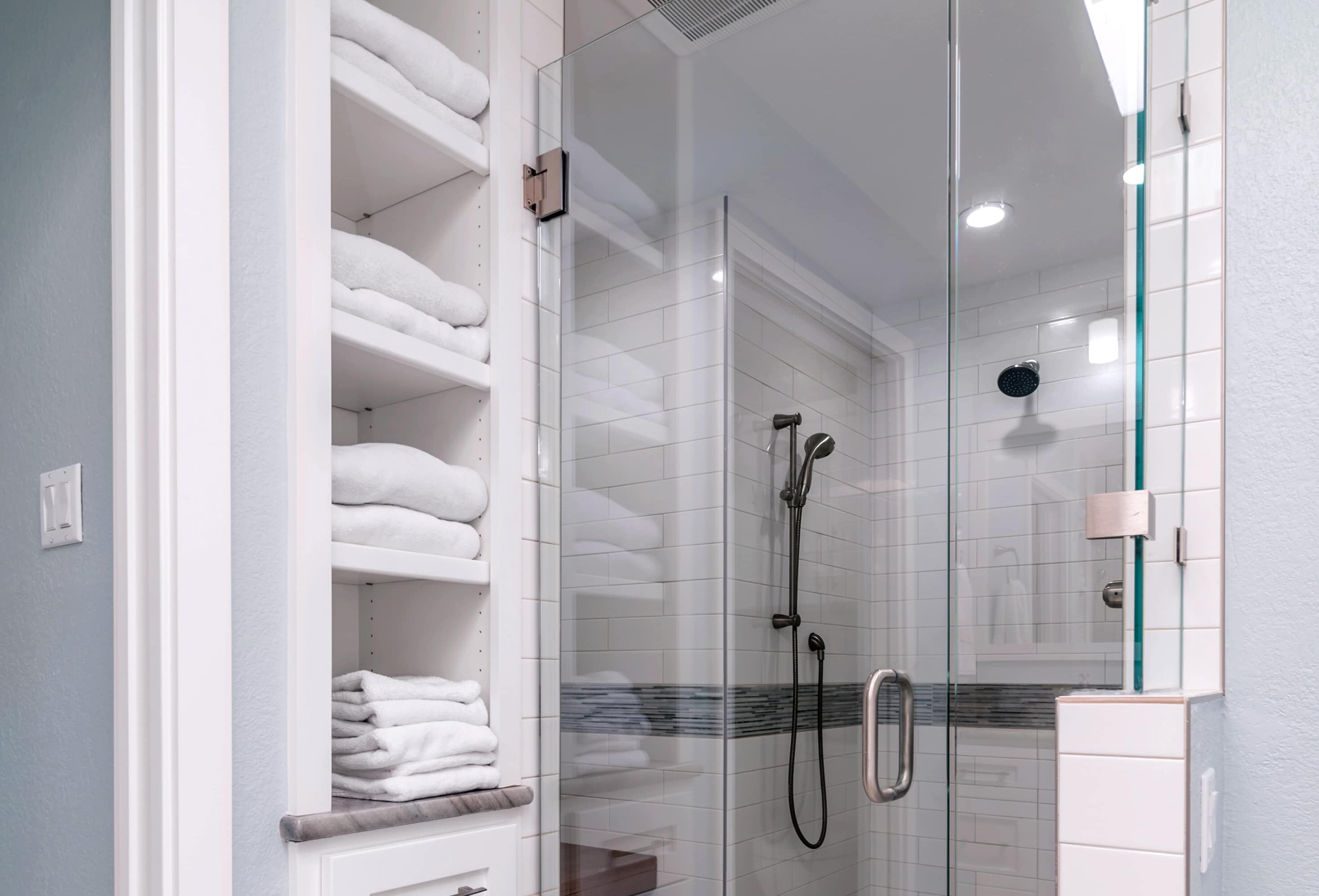 Years Remodeling Austin, Texas
+Austin Area Homes Remodeled
+ Glowing Five-Star Reviews
#1 Home Remodeling Contractor Since 2006
Lakeway Multi-Room Renovation
"New Creations performed a kitchen remodel for me. They did such a nice job I hired them to do a bathroom remodel a few years later.
Hiring New Creations was a great experience for me both times. From the design all the way through the project completion, they are focused on customer service.
I was extremely happy with the results of each of my remodels.
This is an honest company that does high-quality work. Communication was good, the workmanship was wonderful, and everyone I interacted with was very friendly.
I strongly recommend New Creations."
Harvego Family
Get Our Newsletter
Learn the insider remodeling secrets NO CONTRACTOR wants you to know and participate in bonus offers and NC GIVEAWAYS!