Whole House Renovation
From design to completion—our mission is to give you the home of your dreams, while delivering a first-class customer experience.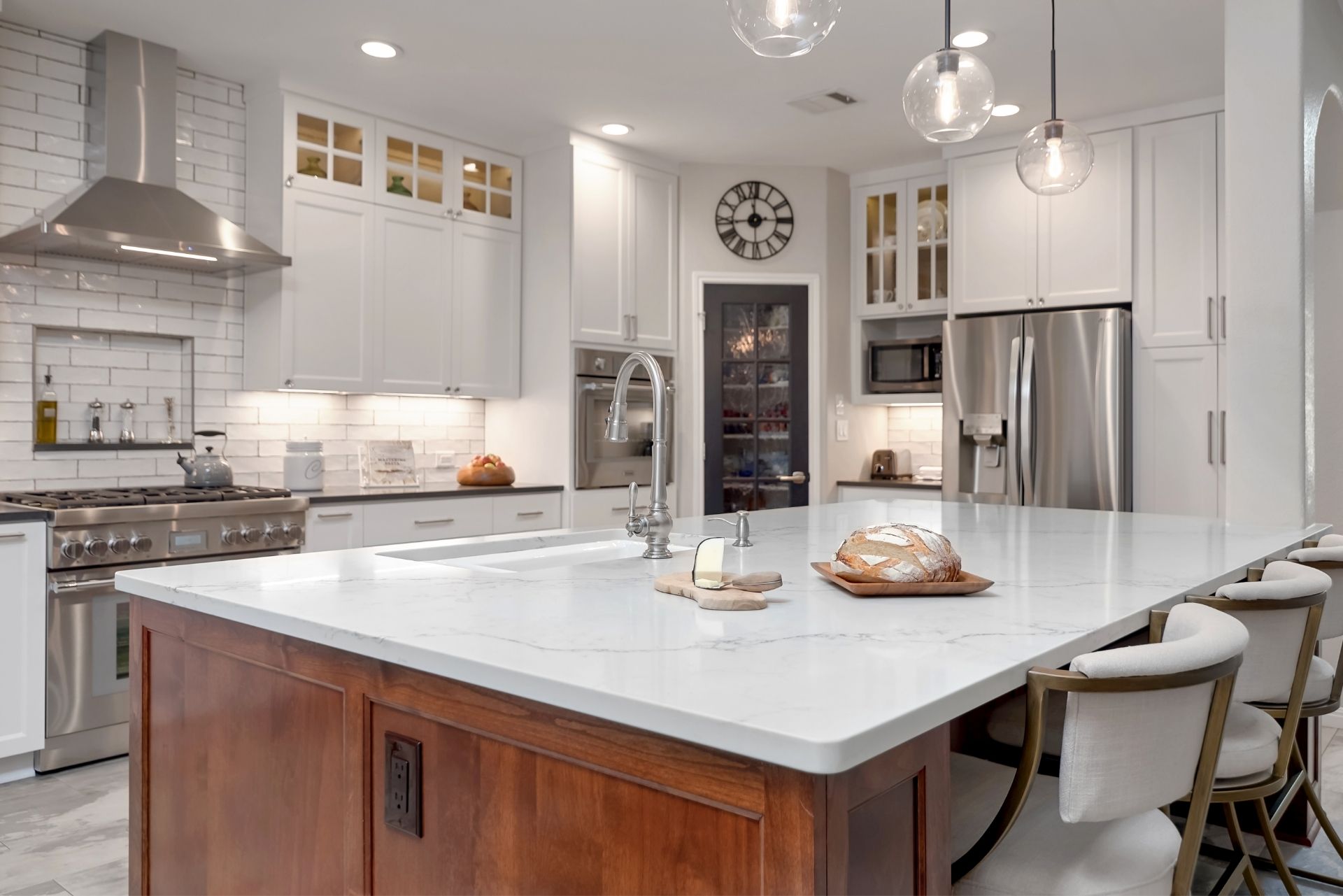 Kitchen Renovation
Perhaps the easiest way to improve your quality of life is to reward yourself with a beautiful and highly functional kitchen remodel.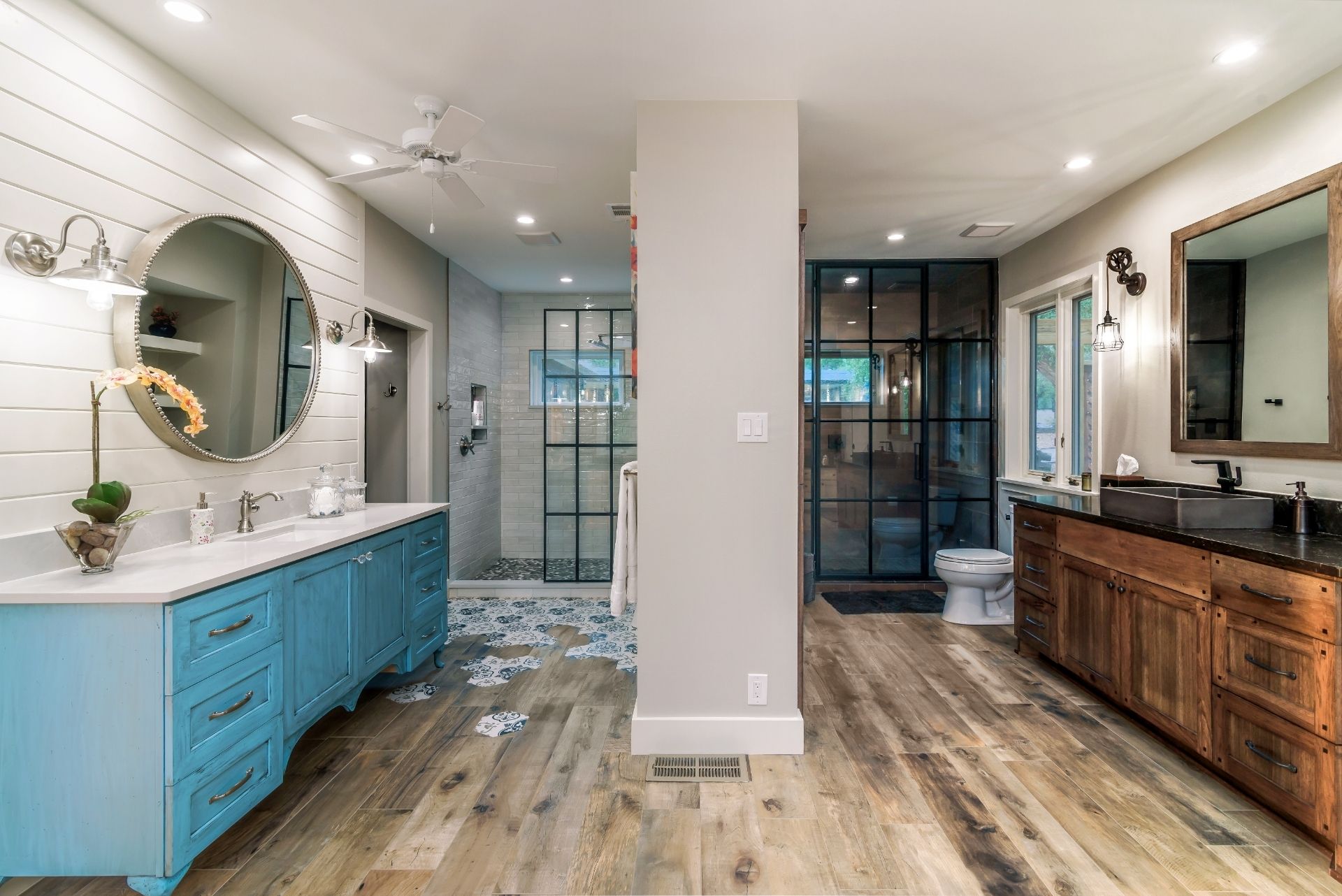 Master Bath Renovation
Turn your boring old bathroom into a luxurious day spa with all the modern aminities starting with a highly-functional, expert design.
NC Design & Build Team
Take advantage of 15 year experience designing and building quality renovations in the Austin, Texas area.  You deserve the customer experience that has earned us 158+ Five-Star Reviews.
About Us
Get Started
Years Remodeling Austin, Texas
+Austin Area Homes Remodeled
+ Glowing Five-Star Reviews
#1 Home Remodeling Contractor Since 2006
Delivering The Goods Since 2006
We are a team of true professionals who love what we do and feel blessed to be able to work with some of Austin's finest homeowners.
Feel Good Remodeling
Our mission is to deliver the world-class client experience that earned us 158+ Five-Star Reviews for renovating homes in Austin, Tx.
Our Projects Are Beautiful
Since 2006 our veteran staff completed 250+ projects—renovating virtually every neighborhood in the greater Austin, Texas area. 
Boutique Renovation Service
From design to build to after care—our small, core team of Roy, Erin, and Apollo facilitate your project. You are never passed off.
One-Stop Shop Turn-Key Solution
We perform every phase of your home remodeling project from design to build—including a custom interior design that you own.  
Impeccable Cleanliness
HEPA filtered negative air flow machines filter the air, while zip wall containment and daily cleaning ensure your home is protected.
Complete Transparency
We line item every cost and provide a list of contingencies for your project.  There are no "surprise costs" or guesswork in our process.
Our team's mission is to deliver you the first-class remodeling eperience you deserve.  From our initial meeting to design and throught the build phase we work along side you to transform your home's beauty and functionality and revolutionize the way your family lives.  Please review our estimate process:
1. Initial Meeting
We will have a brief phone conversation to determine if we are a good fit based on the scope of your project and your budget.
2. Consultation
Then, we proceed to an on-site consultation to review your project in detail.  We will discuss material and pricing options for your design, outline the procedures, estimate your project's timeline, etc.  If you decide to move forward, then you first hire us for your design.
3. Project Estimate
Based upon the decisions and selections you made during the design process and the on-site findings from the mechanical analysis, we develop and present to you a detailed, itemized estimate that covers all work required to deliver your remodeling project.
4. Project Begins
Once we agree on every little detail, we sign our agreement, order materials, obtain permits, then get started! 
Get Our Newsletter
Learn the insider remodeling secrets NO CONTRACTOR wants you to know and participate in bonus offers and NC giveaways!