Onion Creek Laundry Room Renovation
By New Creations Austin
Onion Creek Laundry Room Renovation
OVERVIEW
While the lowly laundry room performs an essential function, few people want to spend more time there than necessary. That's why it's generally one of the last places you'd look for a "wow" factor.
However, the laundry space in this classic contemporary Onion Creek home also functions as one of the main entries to the house, where family and friends pass through on their way in from or out to the carport.
The laundry room was the last of many projects we completed for these homeowners. In 2021, we had remodeled their kitchen, master bedroom and closet, master bath, hall bath and outdoor grill. So, we were already thoroughly in sync with their aesthetic. And we all felt a shared sense of the home's history—for 30 years it had belonged to legendary Texas football coach Darrell Royal.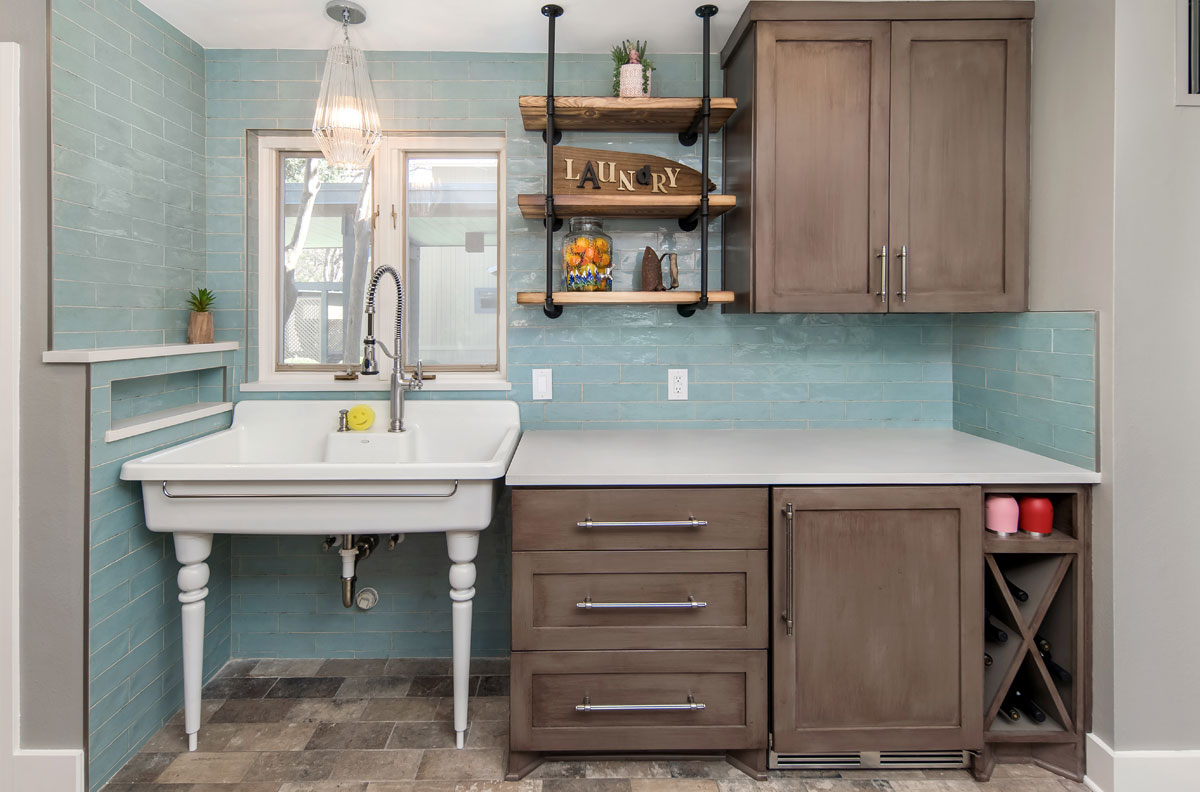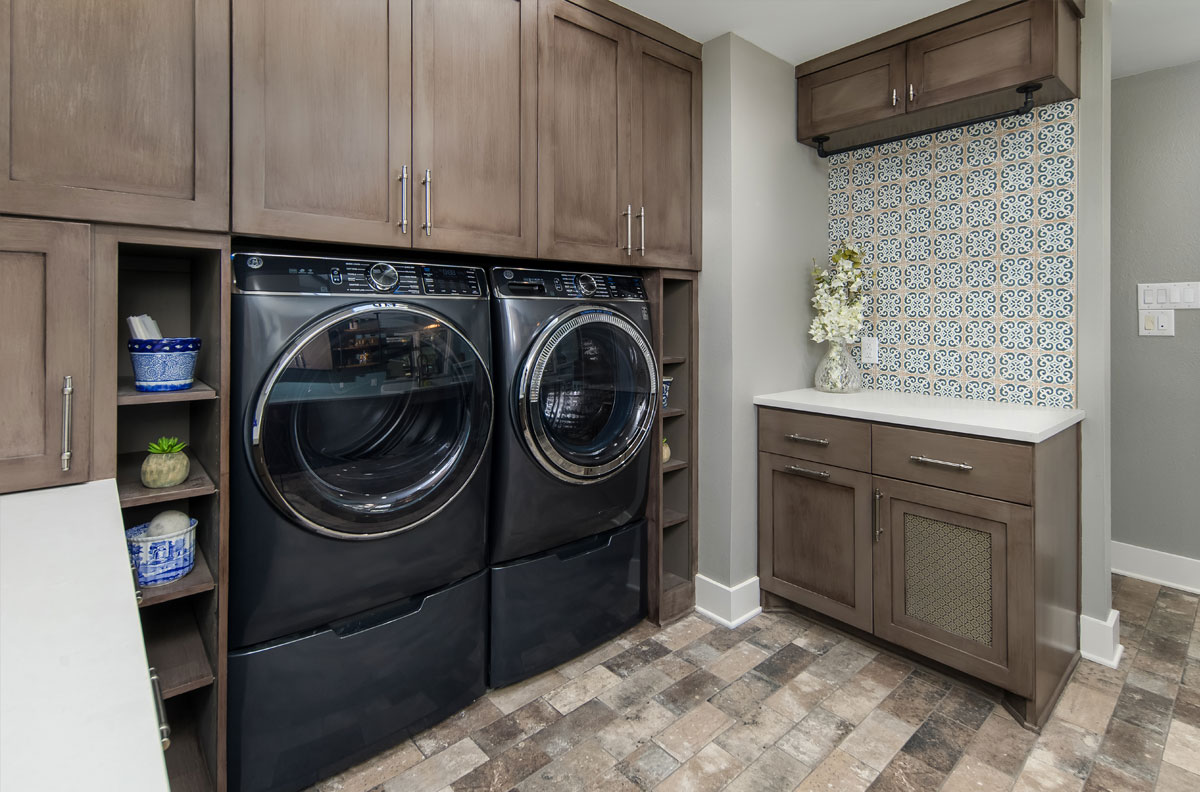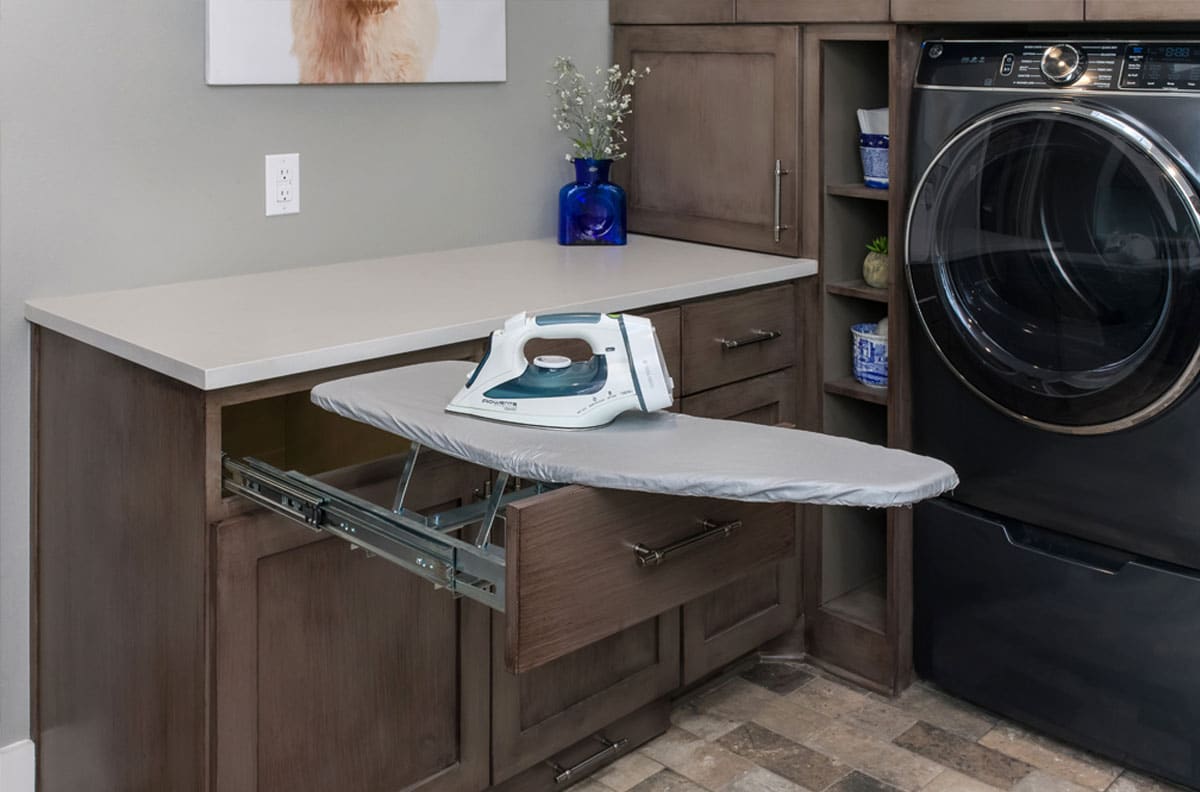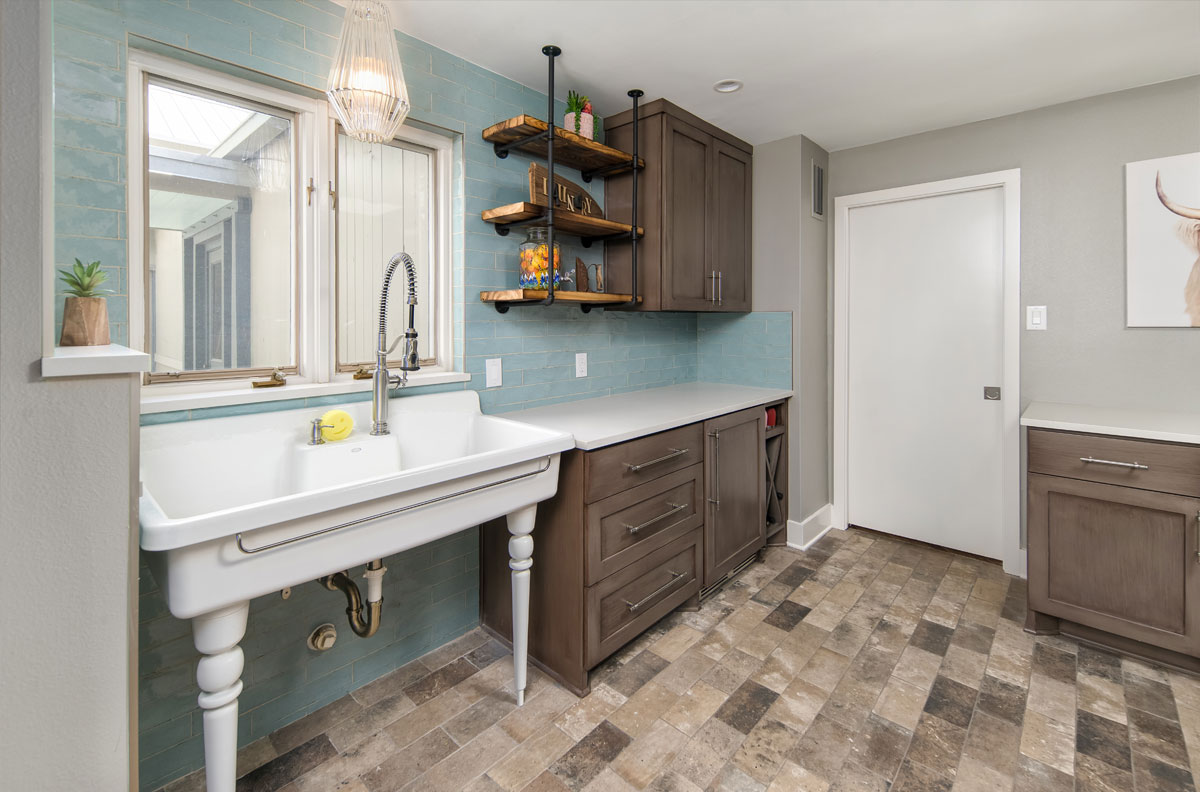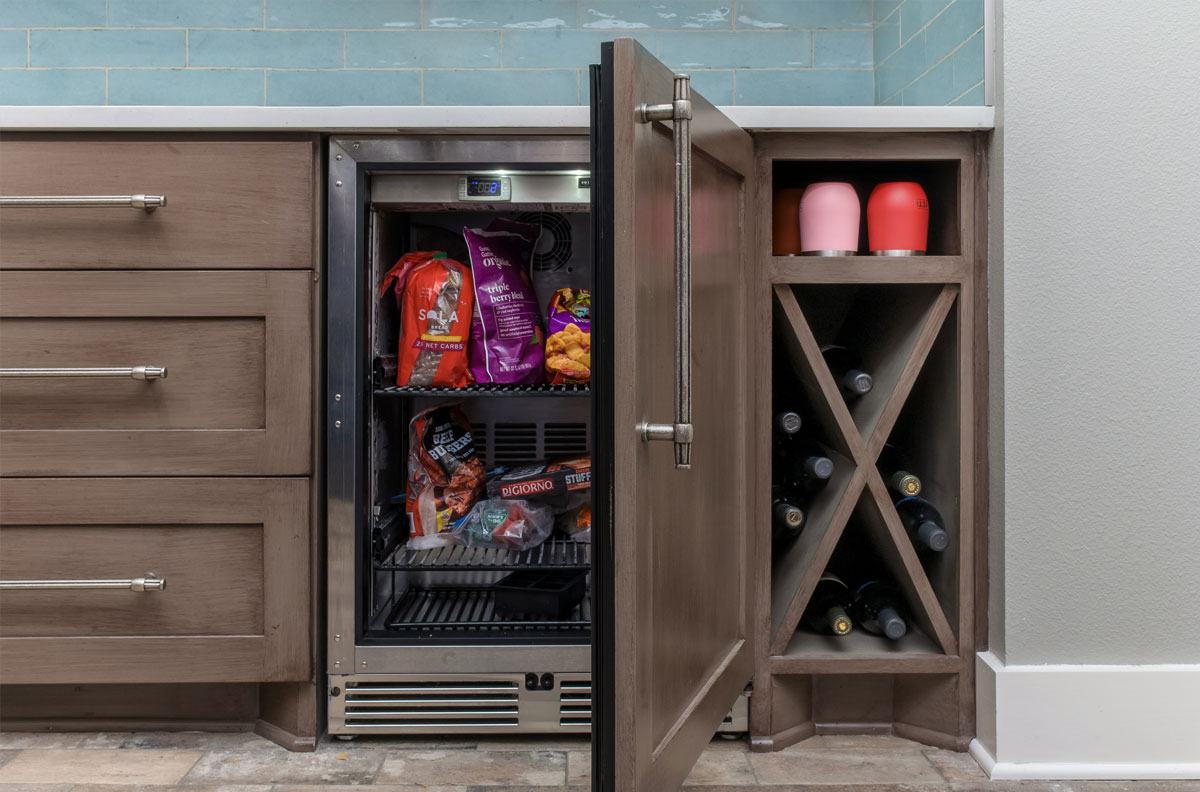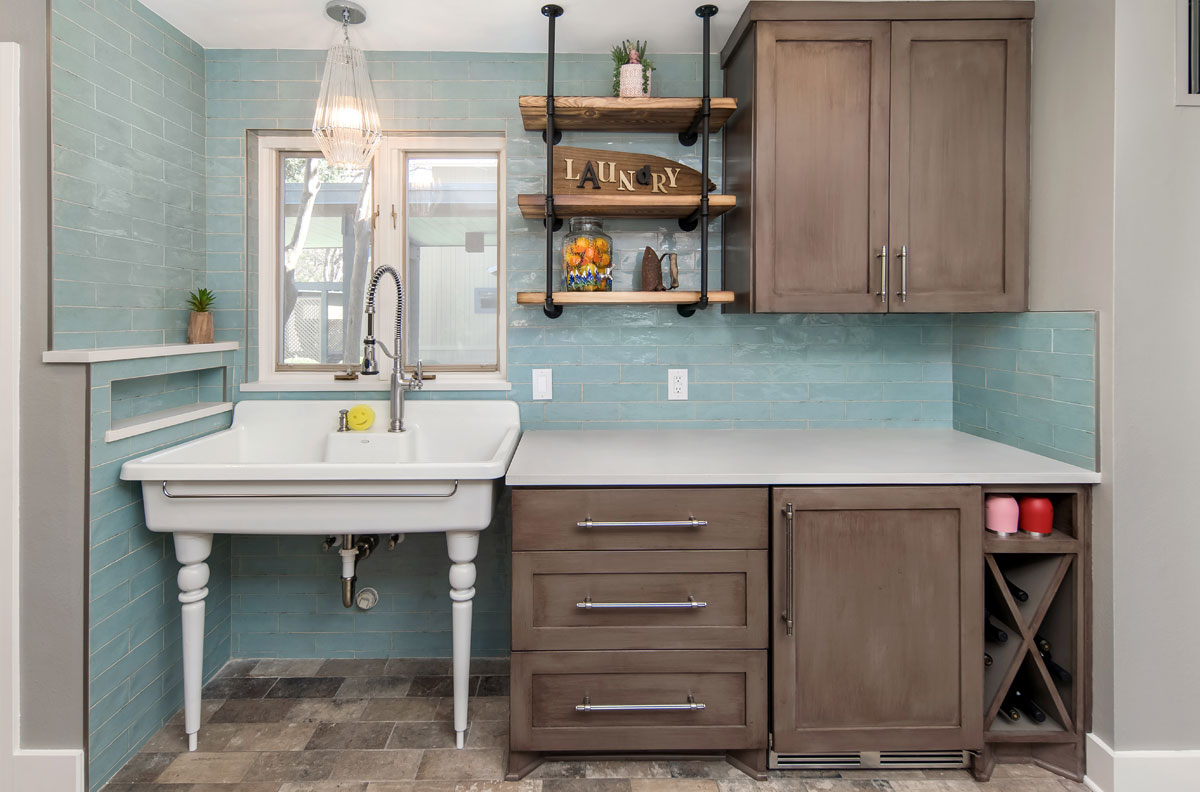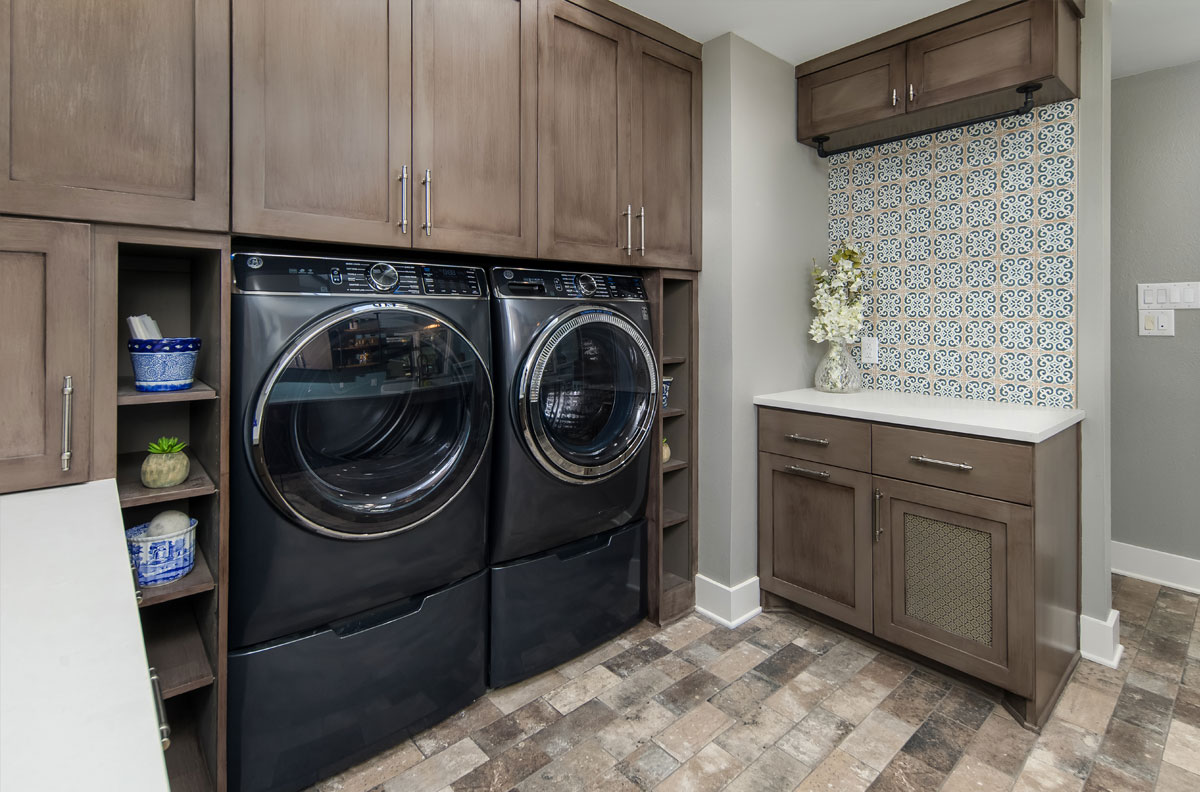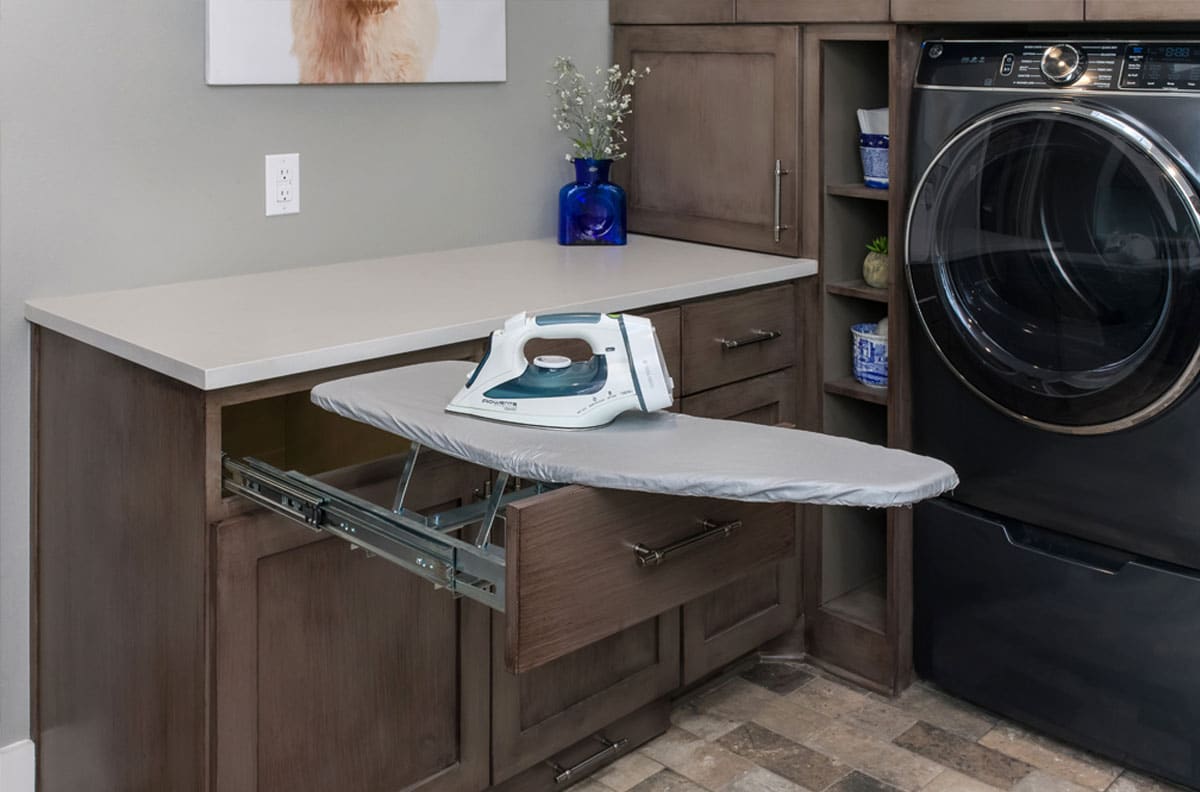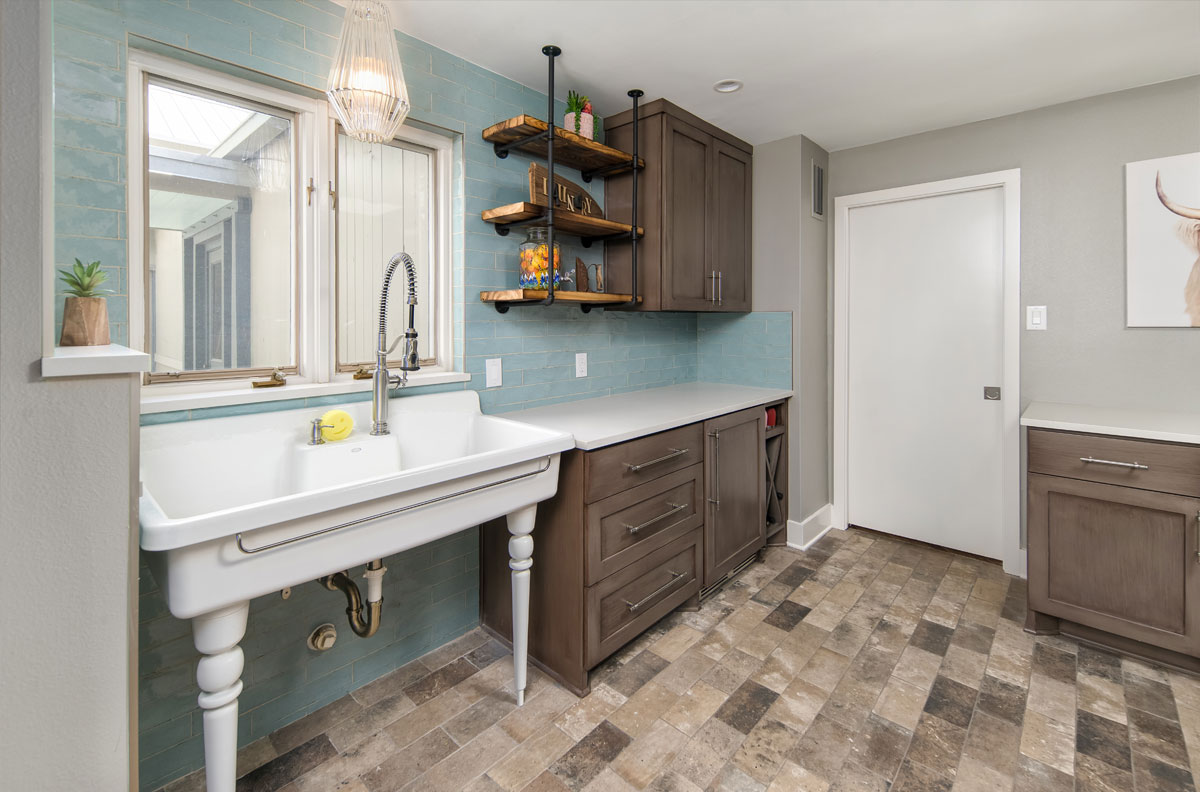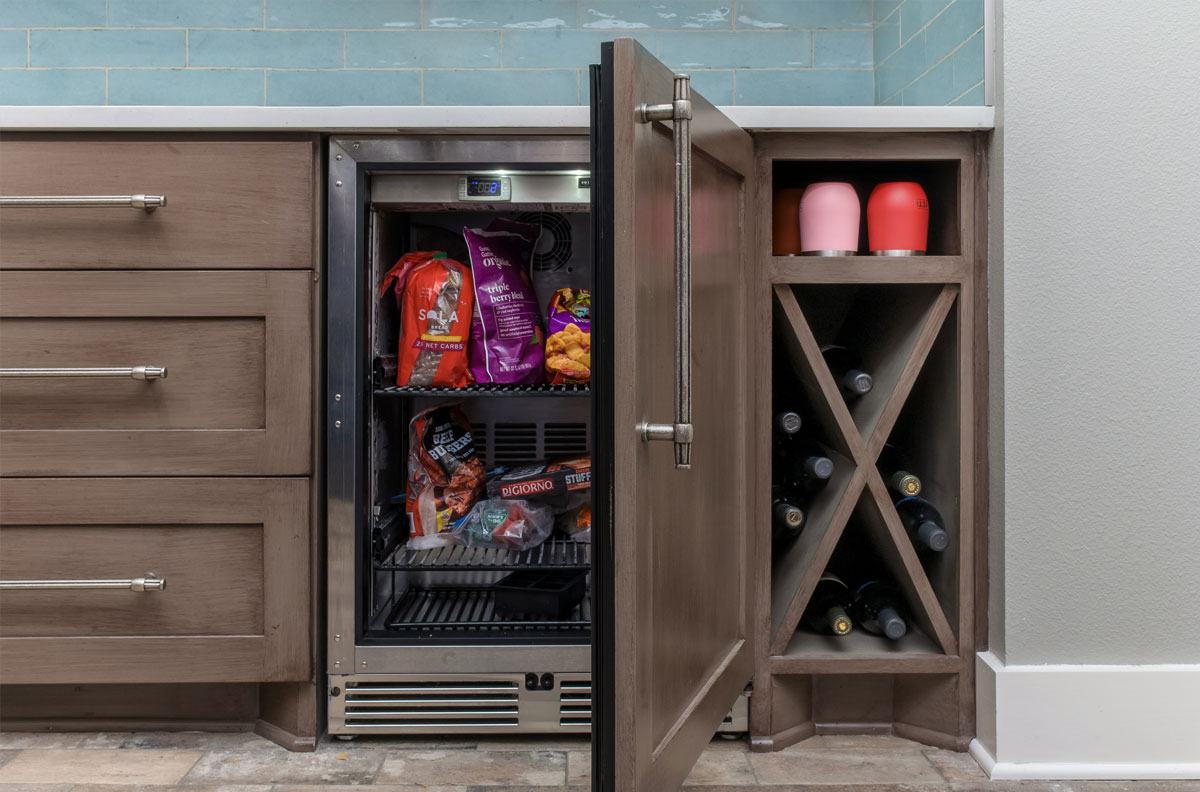 LAUNDRY ROOM FEATURES
Because the space also functions as a pass-through to the carport, we worked within its original footprint, replacing existing materials and features with better quality and more modern options.
We exchanged the standard "utility room" sink for a stylish, vintage-look Kohler wall-mounted cast iron Farmstead sink. The oversize 45" x 25" basin features lots of room to catch errant splashes and hold a variety of project materials (pots, containers, paint trays, etc.) or even pets for bathing. The Kohler Stainless Tournant commercial-style faucet/sprayer allows for larger containers and more control over where the water goes. We illuminated the area with a Kalco Taza 9″ mini pendant from Lighting, Inc.
Laundry room cabinets often become unorganized, catch-all storage for the whole house. So, instead of simply replacing the existing cabinets with new ones in the same configuration, we also included touches that add practicality and purpose. We installed an undercounter Sub-Zero freezer, a wine rack, stowable ironing board and "disappearing" dog bowls and pet food container access.
The full wall (rather than a typical backsplash) of Roca Maiolica Raphael Crackle tile, the tiled niche beside the sink, the custom, black iron pipe floating shelves, Stone Solutions' London Faux Brick floor tile and even the washed, antique gray cabinets help lend an "industrial chicness" to the space—stylizing and highlighting rather than hiding its functionality.
We also created a new "mud room" area, using reclaimed and custom-burned cedar planks, where family members can store jackets, footwear, hats, rain gear, etc., instead of carrying them through the house.
Years Remodeling Austin, Texas
+Austin Area Homes Remodeled
+ Glowing Five-Star Reviews
#1 Home Remodeling Contractor Since 2006
Get Our Newsletter
Learn the insider remodeling secrets NO CONTRACTOR wants you to know and participate in bonus offers and NC GIVEAWAYS!