A New Look with a Custom Home Redesign
Written By Roy Faust
Born and raised in Austin, Texas, I graduated from Lamar University with a Bachelor's Degree in Marketing in 1999. In 2006, I started New Creations and I am most proud to say we have earned 158 Five-Star Client Testimonials.
More Than Just A New Look
How do you know it is time for a custom home redesign? Does your home need a fresh new look? Is your family growing and needing to maximize space? Have you considered moving because you need a different style, more room, even a total revamp? Well, moving out of your house does not have to be the only solution to living your dream home. 
You can materialize and personalize the home of your dreams and revolutionize the way your family lives at the same time by remodeling your home.
Homeowners constantly give us praise for not only improving their home's beauty, but optimizing its functionality with modern features, award-winning layouts, and personalized customizations that reinvent the way your family lives.
Most importantly, our clients are blown away by how their quality of life skyrockets with a personalized custom home interior that matches your personality. Check out what homeowners say after getting their dream home.
Materialize Your Dream Home
Many of the most commonly used areas in a home, such as a kitchen or a bathroom, are instrumental in giving your home that new look and feel you may be looking for. For instance, by adding new custom cabinets, flooring, and countertops, you can accomplish your goals of living in your dream home.
At New Creations Austin (Austin NARI member since 2006), we specialize in custom kitchen and bathroom remodels and can address your space concerns as well as desires to redesign. Increasing living space is one of the major concerns homeowners consider when planning a custom home redesign. 
We prioritize maximizing and optimizing your home's space with smart designs and modern accessories that increase the value of your home, improve its functionality while making your home feel bigger.
Your dream home is closer than you think! With our specially designed showroom, you won't even have to wait till the end of the remodeling process to see your custom home remodel. You can view your ideas before they come to life so that you are satisfied with the design even before we start the remodel.
Why Wait to Remodel?
Contact us today to schedule a consultation for a custom home redesign. Our team would love to transform your house into your dream home to revolutionize the way you live forever.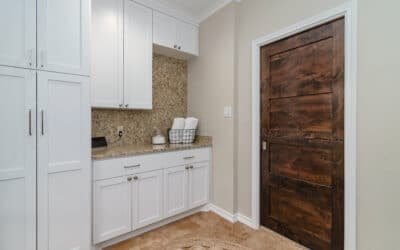 Top renovation and remodeling requests in Austin, Texas Home renovation and remodeling can be great ways to increase your home's value while...