National Association of the Remodeling Industry | New Creations
Written By Roy Faust
Born and raised in Austin, Texas, I graduated from Lamar University with a Bachelor's Degree of Marketing 1999. In 2006, I started New Creations and I am most proud to say we have earned 158 Five-Star Client Testimonials.
Austin's NARI Member
Did you know that New Creations Austin is a member of the National Association of the Remodeling Industry (NARI)?  NARI is the only professional association dedicated solely to the remodeling industry and there is a chapter here in Austin, Texas.
NARI's mission in Austin is to assist each homeowner in getting the maximum value and enjoyment for their investment—remodeling their home.
Each member of the National Association of the Remodeling Industry must meet the association's stringent criteria for experience and must also pledge a commitment to high standards of practice and NARI's Code of Ethics.
We are proud to be a local Austin NARI member and look forward to working with you on your next bath, kitchen, or multi-room remodeling project.
Sure we can transform your house into the home of your dreams, but our goal is to make the process go as smoothly as possible for your family.  That is why we still work with the original team of skilled and tenured professionals that got us here.  
Five-Star NARI Remodeling Contractor
New Creations is a reputable NARI approved remodeling contractor known for performing quality home renovations in the Austin, Texas area.  However, our primary mission is to deliver a first-class customer experience to each and every homeowner we proudly service.  From start to finish and throughout the design and build process, our team of Roy, Erin, and Apollo closely monitor your project every step of the way.
We've performed more than 250 home remodeling projects in the area and earned 158 five-star reviews (and counting) over the last fifteen years.  Have a look at our portfolio to view some of our featured home renovations.
Remodeling Austin since 2006, our goal is to make your remodeling project fun!  Contact us today to learn how we can help you get the home of your dreams.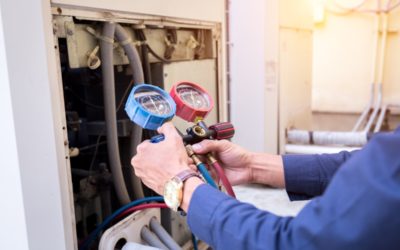 Conserve Energy, Save Money and Maximize the Life of Your Air Conditioner This quick read will show you how knowing the basics of air conditioner...