Home Renovation | 5 Steps to Create the Perfect Design
Written By Roy Faust
Born and raised in Austin, Texas, I graduated from Lamar University with a Bachelor's Degree in Marketing in 1999. In 2006, I started New Creations and I am most proud to say we have earned 158 Five-Star Client Testimonials.
Creating the Perfect Design
The good news is you have decided it's time for a home renovation and now you are super excited to start. The not-so-good news is now you have to design, and that terrifies you. That's why I created these five steps to arm you with the tools and education to alleviate your fears and make the process fun. You will also save a lot of design fees by performing these tasks. Let's get started!
STEP 1: KNOW THYSELF
STEP 2: STUDY THE MARKET
STEP 3: EDUCATE THYSELF
By knowing some of the essential rules of design, you will be well equipped to prevent crucial mistakes commonly made by even the best designers. It's not that hard. Spend the time necessary to make yourself familiar with these home renovation sources. I made it easy by providing the link to NKNB Kitchen & Bathroom Planning Guidelines with Access Standards.
Here is the NKBA Bath Design Survey.
Here is the NKBA Kitchen Design Survey.
Learn everything you need to know about color theory here.
For Energy Efficiency, check out NARI's link for best practices.
The Department of Justice (DOJ) published the Americans with Disabilities Act (ADA) Standards for Accessible Design in September 2010. These standards state that all electronic and information technology must be accessible to people with disabilities.
Here is NARI's link to find a world of remodeling information.
STEP 4: HIT THE ROAD
Now that you have your list of materials and ideas, it's time to take it a step further. Search your local area for vendors online who sell these products. An example would be "travertine tile." You can google "travertine tile Austin, Texas" to get a list of the tile stores that sell travertine. First, see if they have good reviews. Then go to their website and look at their inventory. If you like what you see, contact them to set an appointment to see the tile in person. Ask for pricing, product specifications, maintenance requirements, and a sample. Once you start collecting samples, always bring them with you to the other appointment to help you match the selections. Below I made a list of most of the categories you will need to consider. I linked some of my favorite local companies, so if you live in Austin, you are in luck.
Appliances
Plumbing Fixtures
Electric Fixtures
Hardware, Accessories
Windows, Doors
Tile and Wood
Counters
Door Glass
Shower Glass
Paint Colors
STEP 5: HIRE A PROFESSIONAL
Would you perform open-heart surgery on a friend because you grew up watching General Hospital? Of course not! Although home remodeling is not life or death, your home is one of your most significant investments. Design mistakes can create long-term anguish and hurt the value of your home. Do your homework and take the time to learn your needs now and into the future to enhance the outcome and lower your design fee.
After that, it's time to let a talented professional take over. A seasoned designer has the experience needed to guide you through this challenging and daunting task. There is a copious amount of detail that you probably don't know about nor even considered. Even though the design may be great, construction issues during your home renovation will present real-time design problems that will need to be worked out on the fly. Without help from a pro, it could be a stressful and costly endeavor. Qualified designers can also perform CAD (Computer-Aided Drawings), source samples, and bring fresh ideas to the table. If you hire the right designer, you will add value to your home and love the results.
CONCLUSION
By following these five steps, you can be sure to create the perfect design for your home renovation. Take the time to learn about your family's needs and study the market. Hire a qualified designer to help you with difficult choices. As a result, your family will be happy and have an enjoyable experience!
Thank you for reading this blog, "5 Steps to Create the Perfect Design for Your Home Renovation." It's the second part of the series entitled, "Home Remodeling Zombie Survival Guide." If you have questions, please make comments below or email me at [email protected]. To get started with your estimate, click the button below.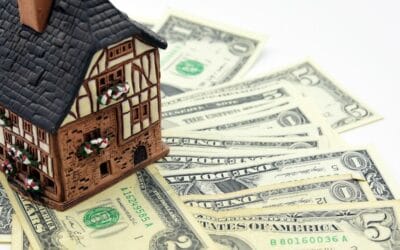 Going Over Budget Today I give you five reasons your custom kitchen remodel in Austin, Texas, goes over budget. But more importantly, I teach you...