Why Your Home Renovation Will Go Over Budget
Written By Roy Faust
Born and raised in Austin, Texas, I graduated from Lamar University with a Bachelor's Degree in Marketing in 1999. In 2006, I started New Creations and I am most proud to say we have earned 158 Five-Star Client Testimonials.
Going Over Budget
Today I give you five reasons your custom kitchen remodel in Austin, Texas, goes over budget. But more importantly, I teach you how to prepare a more realistic budget for your custom  remodel and ways to prevent being caught with an unexpected cost. 
Since I started New Creations in 2006, I've seen countless people renovating with unrealistic custom kitchen remodeling budgets blindsided with unexpected costs causing them to run out of money before the project ends. Unfortunately, a lot of contractors don't warn you before it's too late. I Don't want to see this happen to you! 
So, why does everyone go over budget during a custom kitchen remodel?   
1. Custom Kitchen Remodeling Splurges
"I work hard, so I deserve this," "While we're at it…", "What's an extra 3K to get the counters we want?" are all common phrases clients use to trick themselves into selecting items over the budget. Popular upgrades like Blue Motion Undermount Soft-Close, LED Lighting, Series E Ceasarstone, Lazy Suzannes, Thermador Appliances, and Custom Cherry Cabinets entice customers to overspend. 
 Roy's Advice:
Determine your project market cost by researching remodeling companies pricing for similar jobs.

Talk to your designer and create a budget based on needs and wants.

Ensure your designer only shows you items in your price range and DO NOT DEVIATE.  

Don't waste money on a design you can't afford. 

Be honest with yourself. If you want the best expect to pay the most.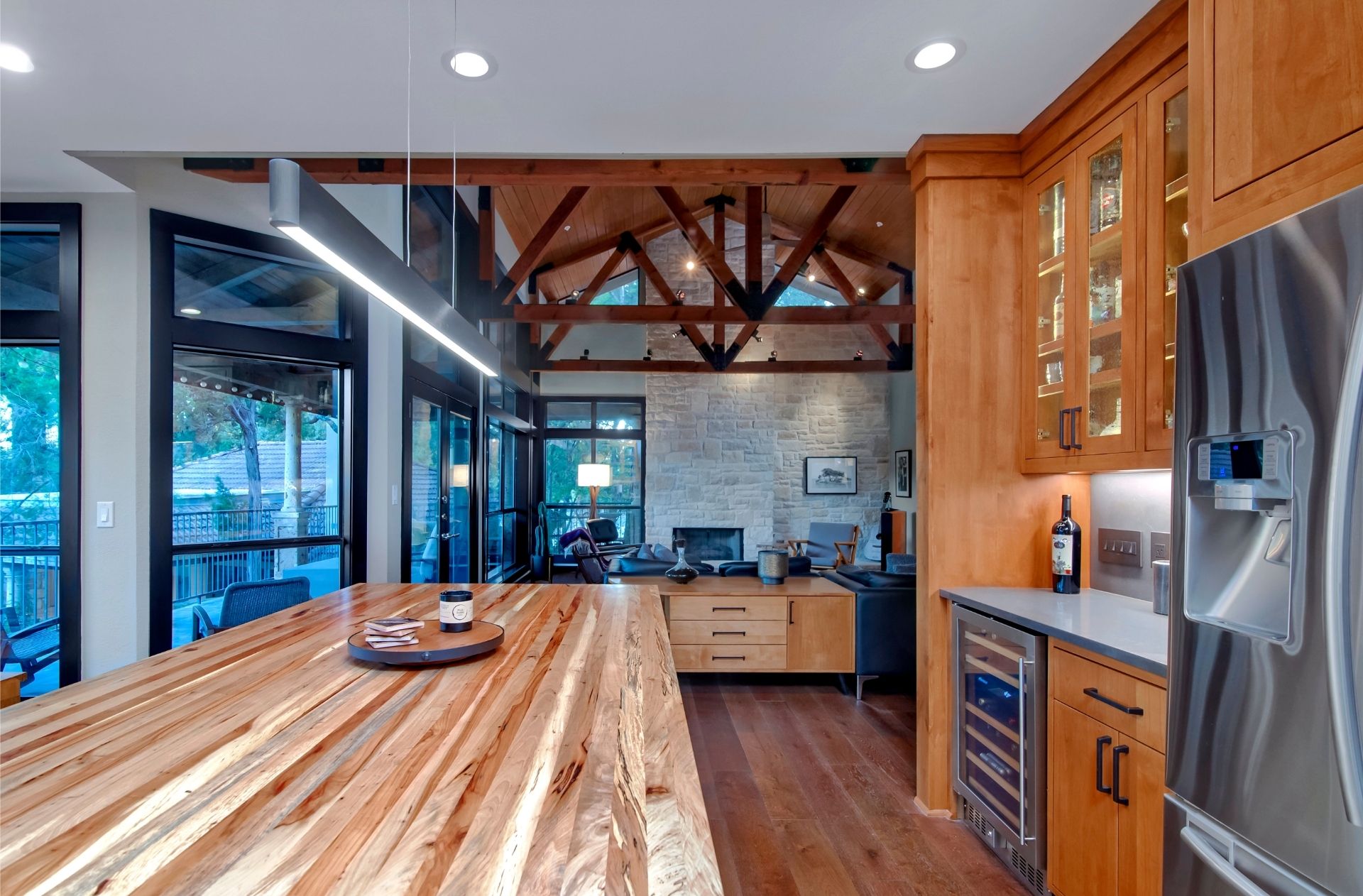 2. Great Room Trend
A great room is created by removing walls between the kitchen and the family and dining rooms. As a result, there are additional costs to "finish out" the ceilings, walls, and floors from the wall removal.
  Roy's Advice:
Decide if you want to create a great room from the beginning and include that in your project description. 

Expect your costs to increase from a kitchen remodel to a multi-room remodel. 

Ensure your kitchen remodeler is qualified to remove walls and add structural beams.  

Ensure your estimate/service agreement includes all new construction finishes with the ceilings, walls, and floors when creating a great room in your home. 

Opening walls expose you to unknown conditions, which can result in additional unexpected work and costs. 
3. The Snowball Effect
Remodeling your kitchen will outdate the remainder of your home. Once you start to update other areas, it "snowballs" into remodeling your entire house. 
Roy's Advice:
Decide the exact scope of your remodel and stick to it. Be specific in the planning and design phase. 

Ensure your contractor provides a line-item estimate and service agreement detailing each product and service by room. 

You won't realize how much you hate the parts you don't remodel until you live with the new remodel. 

The budgets and timelines on HGTV are fake and unrealistic.  

Select a remodeling company that specializes in providing an outstanding client experience to guide you.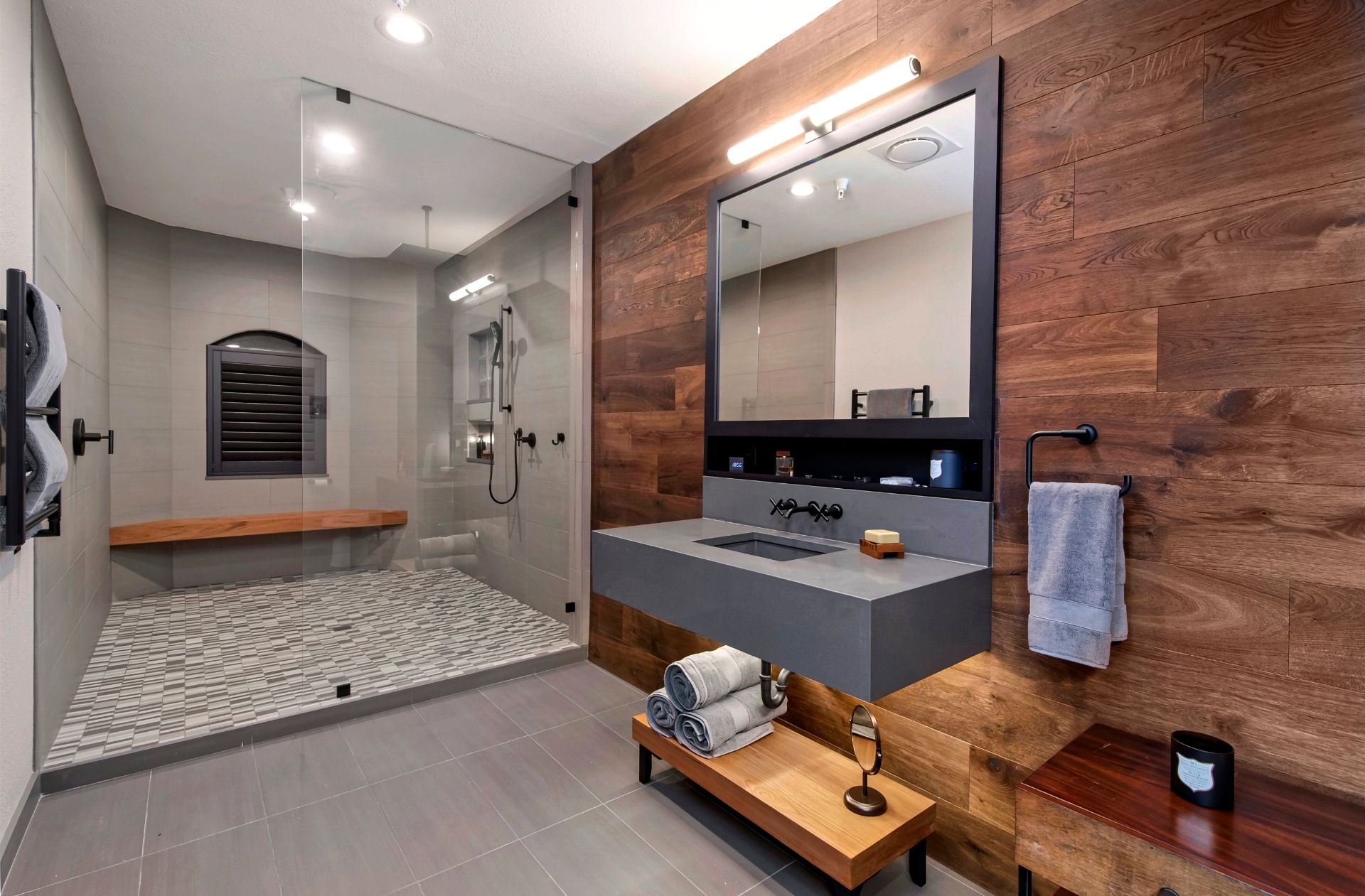 4. The Unknowns
Contractors include contingencies in their agreements to cover costs for any unknowns that arise during construction, such as rusted pipes, rotten framing, etc. The industry average to cover these costs is 5-10% of the project value. 
Roy's Advice:
During the bidding phase, perform a mechanical analysis where each trade (electric, plumbing, HVAC, Carpenter) examines the Jobsite in person. 

For the most accurate estimating, Remove sheetrock anywhere necessary to examine behind walls or ceilings. Check the existing electrical panel to determine if adequate for new electrical requirements, and locate your gas and water connections. 

By assessing your existing conditions properly, you will minimize much of the risk associated with the unknown. 

Plan on a contingency fund of 5-10% of the project amount. 

Select a remodeling firm with a strong reputation for being honest. 
5. Save Money and Time
If you perform all of your projects together, you will reduce the overall home construction time by 45% and cut costs by 30%. 
Roy's Advice: 
Make a dream list of everything in your home you would like to remodel. Next, obtain general pricing by contacting local firms for similar priced projects. 

Wait to remodel till you can afford everything benefits of doing it all at once. Save your money until you have enough to cover the cost. Be sure to add the contingency cost of 5-10%.

Perform all of the projects at once. Move out of possible. By doing this, you will only need to pull permits one time, endure one demolition, have one phase of painting, etc. 

Ensure your contractor has all materials procured and checked on-site before construction begins to save time and money. 

Ensure to get all trades state license number and a copy of the ID any trade entering your home. Change locks and security codes at the end of the project.



Conclusion
Thanks for reading my blog on "5 Reasons your Custom Kitchen Remodel From going over budget". The goal is to create a forever home you can enjoy with family and friends for years to come. Keep in mind these details to ensure you get exactly what you want-your dream home:
Splurge:

  Nobody has ever wished they spent less on a remodel 

Making a Great room:

  This is "great" but can add a ton of cost. 

Snowball: 

 Let your budget dictate the scope of work, not your emotion. 

Save $ and time: 

 Do it all at once. 

Unknowns:

  Include 5-10% of the project cost for contingencies. 
Save yourself the hassle and select a remodeling company that will guide you the right way!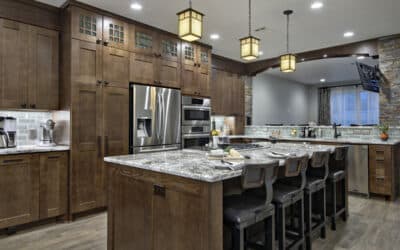 From granite to quartz, kitchen countertops deliver on aesthetic appeal and exceptional performance After kitchen cabinets, the feature that...