The Critical Role of the Craftsman in Design-Build Renovation
Written By Roy Faust
Born and raised in Austin, Texas, I graduated from Lamar University with a Bachelor's Degree in Marketing in 1999. In 2006, I started New Creations and I am most proud to say we have earned 158 Five-Star Client Testimonials.
You are thinking about a home renovation, maybe updating the kitchen and dramatically improving the flow and sightlines throughout your downstairs. You've been watching HGTV well into the night, and you are constantly finding bold ideas to add to your Pinterest boards. Your Houzz ideabooks are loaded and ready to go. 
But how do you turn those design concepts into reality? A skilled craftsman is integral to the renovation process. Of course, that level of skill—the kind of skill that brings ideas to life and makes something that lasts—doesn't just happen. The craftsman plays a critical role in a design-build renovation. Understanding that role will help you find the right fit for your renovation project.
The Role of the Craftsman in Design
What should you expect from the people whose job is bringing those architectural drawings to life? A highly skilled and experienced lead project manager or foreman will typically get involved right away during a pre-construction meeting. They are there to review the plans, discuss logistics, ask questions, and follow that meeting with a tour of the job site.
Why is it important to involve them at this early stage? A design-focused craftsman can notice a design detail that is not quite clear. They can speak with the architect or designer and get clarity on the intention of the design. With an integrated team of skilled people working from the drawing board to the job site, you know your dreams as a homeowner will be realized.
A skilled craftsman is your primary point of contact in this process. From this early meeting, the project manager, the designer, and you as the client can all get on the same page. And a good craftsman will continue to keep an eye out for ways to make the path from design to completion as smooth as possible.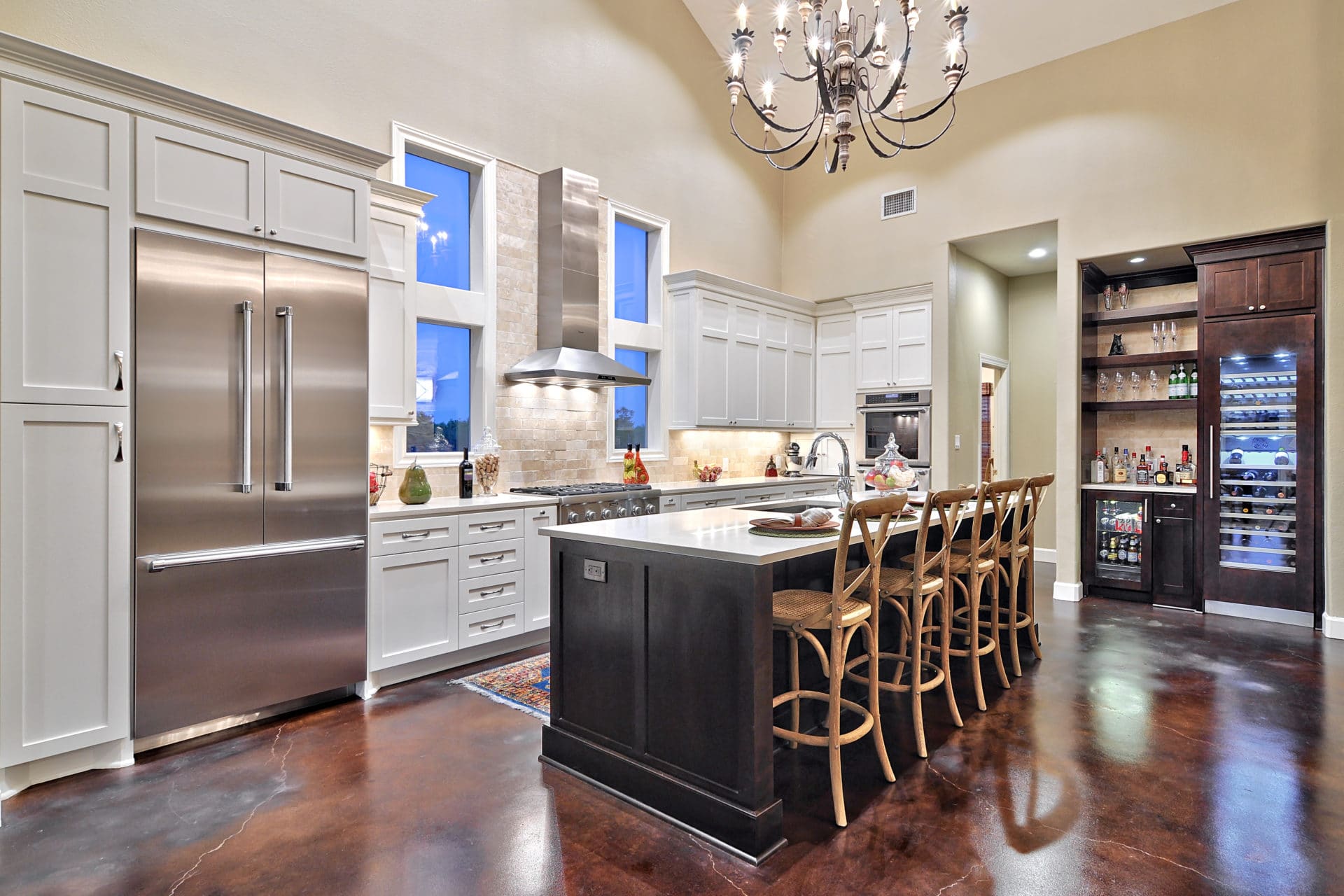 Award Winning Thermador Kitchen
As an example: this 2013 specialty design project displayed above won a Thermador National Kitchen Design Challenge award for craftsmanship. Our clients kitchen was spacious with high ceilings, but it also had a massive wall between it and the dinning area.
As a result the interior felt closed off. The room did not achieve the hospitable and open atmosphere to match their personality. Our veteran designer worked with our structural engineer to remove the giant wall that was impeding flow and created a "great room" interior with the kitchen, dining, and living areas all as one harmonious room.
This multi-stepped process was labor-intensive, demanded accuracy, and required a high level of craftsmanship to finish. In the end, we entered and won the Thermador Kitchen Design Challenge and our clients now have a beautiful and highly-functional forever home.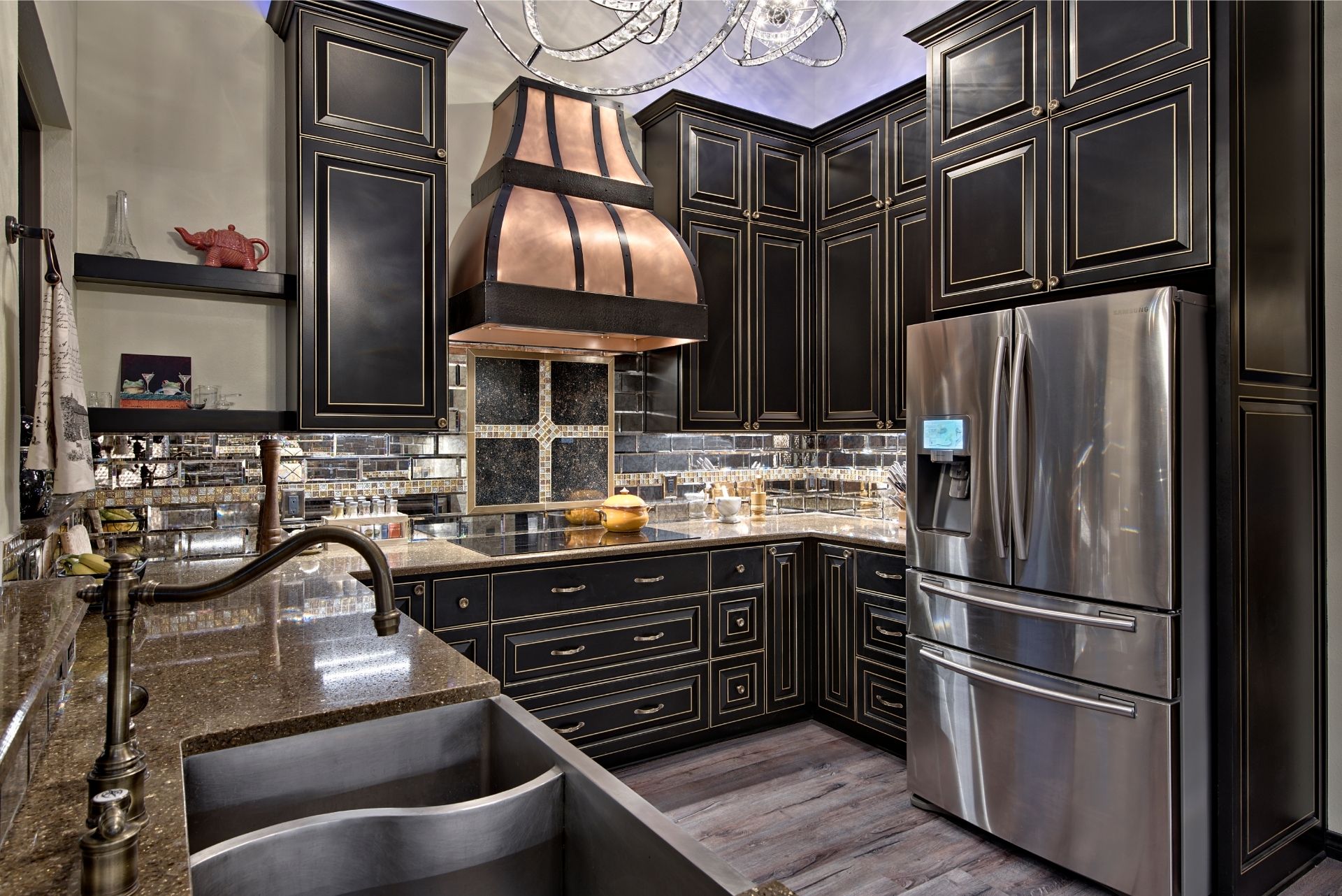 A Set of Unique Skills
Craftsmen come with different skill-sets and expertise. For installing one replacement window, you might choose a handyman. Residential new construction builders have crews and subcontractors who do their work according to codes and the developer's designs and then head to the next house under construction. 
But the craftsman in a design-build renovation has a unique role that requires unique skills. They have to solve problems on the fly. They need to be self-motivated and collaborative. They need to be excellent communicators, so you as the client know what is happening with the project, and they understand exactly what you want as the outcome of the renovation.
Professional Communication Skills
The craftsman who comes to your home for a multi-week project needs not just expertise in construction, but people skills. Work-site protocols are different in private homes versus a development job site. The craftsmen also work to minimize the disruption in your daily life while ensuring your family's health, safety, and comfort during the project.
To this end, a skilled craftsman serving as foreman will provide a point of communication between you as the client, the architect, the designer, and other members of the design-build team. In conversation with you, they will gain a clear understanding of your design vision, the plans the architect has made, and connect all these ideas into beautifully realized real-world implementation in your home.
When you start interviewing builders, you might wonder, is the expertise of a skilled craftsman worth it? But when you take a step back and think about the standards you hold for your home, you can understand a builder who also holds high standards. You deserve a design and build team will deliver the results you are expecting.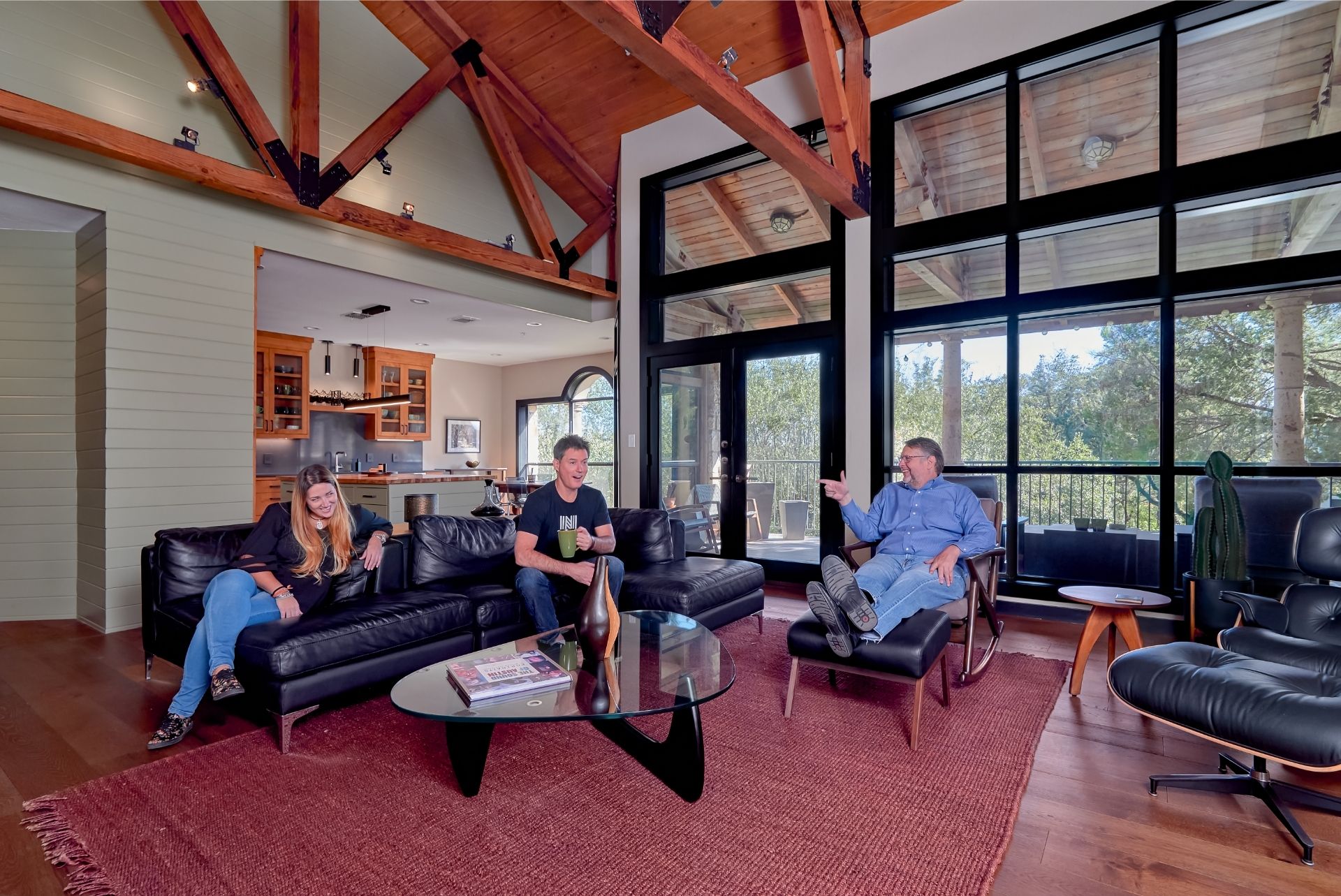 Asking the Right Questions
So a craftsman skilled and experienced in residential renovation is who you are looking for. Now how do you choose among those options? Just like you are collecting design ideas, you are probably also collecting ideas about who to hire. It's tough. Just like all those ideas on Houzz, the companies you research look beautiful. They have amazing portfolios. So how can you be sure that beauty isn't just skin deep? 
One place to start is by getting referrals and checking client reviews and to get a solid understanding of the company's reputation. Here is what you should expect and be looking for from a craftsman working on your home renovation:
They must have the ability to run the job efficiently and with respect for your family and property. 

An ability to communicate clearly with both the designer and the homeowner.

An understanding of the scope of work, local building codes, and architectural specifications so every phase of the project from excavation, electric, plumbing, HVAC, audio/video, drywall & painting, etc. are all done properly.

They communicate with subcontractors regularly and are in attendance for all inspections at each stage of construction.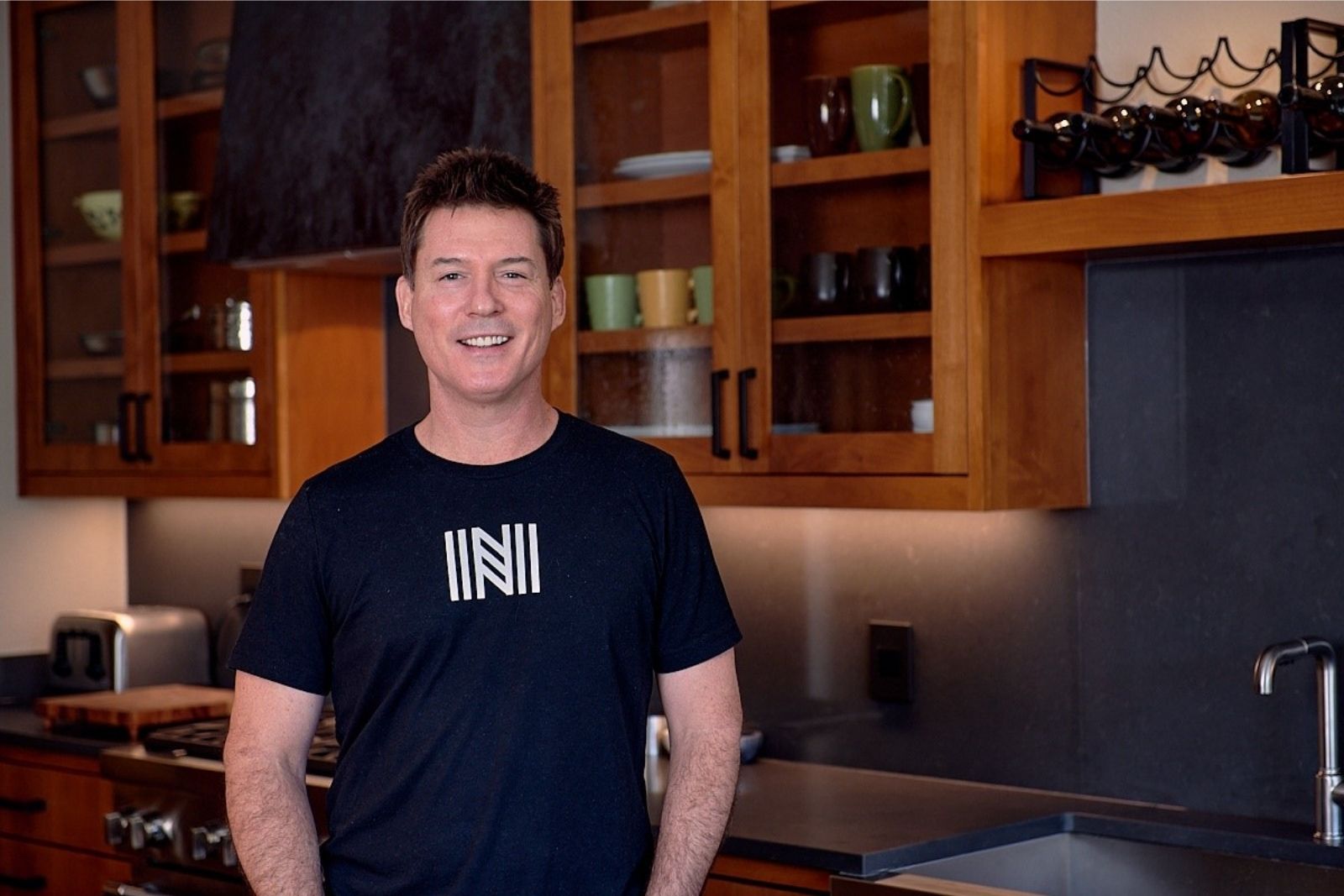 A Skilled Craftsmen for the Win
From start to finish on your remodeling project, a master craftsman is needed to make sure your vision and the architect's or interior designer's interpretation are realized in a beautiful, strong, functional addition or refurbishing of space in your home.
Contact us today to initiate your home remodeling project with our award-winning team.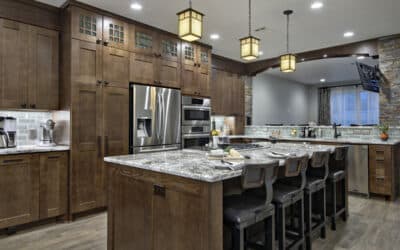 From granite to quartz, kitchen countertops deliver on aesthetic appeal and exceptional performance After kitchen cabinets, the feature that...
read more
Years Remodeling Austin, Texas
+Austin Area Homes Remodeled
+ Glowing Five-Star Reviews
#1 Home Remodeling Contractor Since 2006