7 Home Renovation and Remodeling Trends for 2023
Written by Roy Faust
Born and raised in Austin, Texas, I graduated from Lamar University with a Bachelor's Degree in Marketing in 1999. In 2006, I started New Creations and I am most proud to say we have earned 158 Five-Star Client Testimonials.
Top renovation and remodeling requests in Austin, Texas
Home renovation and remodeling can be great ways to increase your home's value while tailoring it to your style preferences. We researched the top renovation and remodeling trends for 2023 to inspire you with ideas that might appeal to you.
Is it Renovation or Remodeling?
The words renovate and remodel mean different things yet are often used interchangeably. But when talking to a contractor or a mortgage lender it's important to use the correct term to get accurate estimates and the best rate/terms on your loan.
The key difference between a renovation and a remodel is whether you're creating something new.
Renovation means updating or restoring a room or home. It retains the same functions but will look different.
Remodeling means changing the functionality of a room or home in addition to updating its design.
Both options change the look and feel of your home and may increase your home's value. There are many ways to cover the expense of renovations and remodels, but how much do they cost?
Discovering the Average Cost of a Project
The cost of home renovation and remodeling projects varies depending on your area, the scope of the job, and your timeline. Therefore, it's best to compare quotes from different companies to get an idea of the average cost in your area for a project like yours.
Before you pull the trigger on a renovation or remodel, shop around among top-quality contractors in your area. Make sure you choose a contractor who's experienced in the type of renovations you need and can work within your budget and on your timeline.
8 Top Home Renovation and Remodeling Trends for 2023
Each year, home renovation and remodeling trends change. While some trends remain popular for a while, others are here and gone faster than you can say "remodel."
According to our research, here are the top 7 home renovation and remodeling projects for 2023 (in no particular order).
1. Spa Bathroom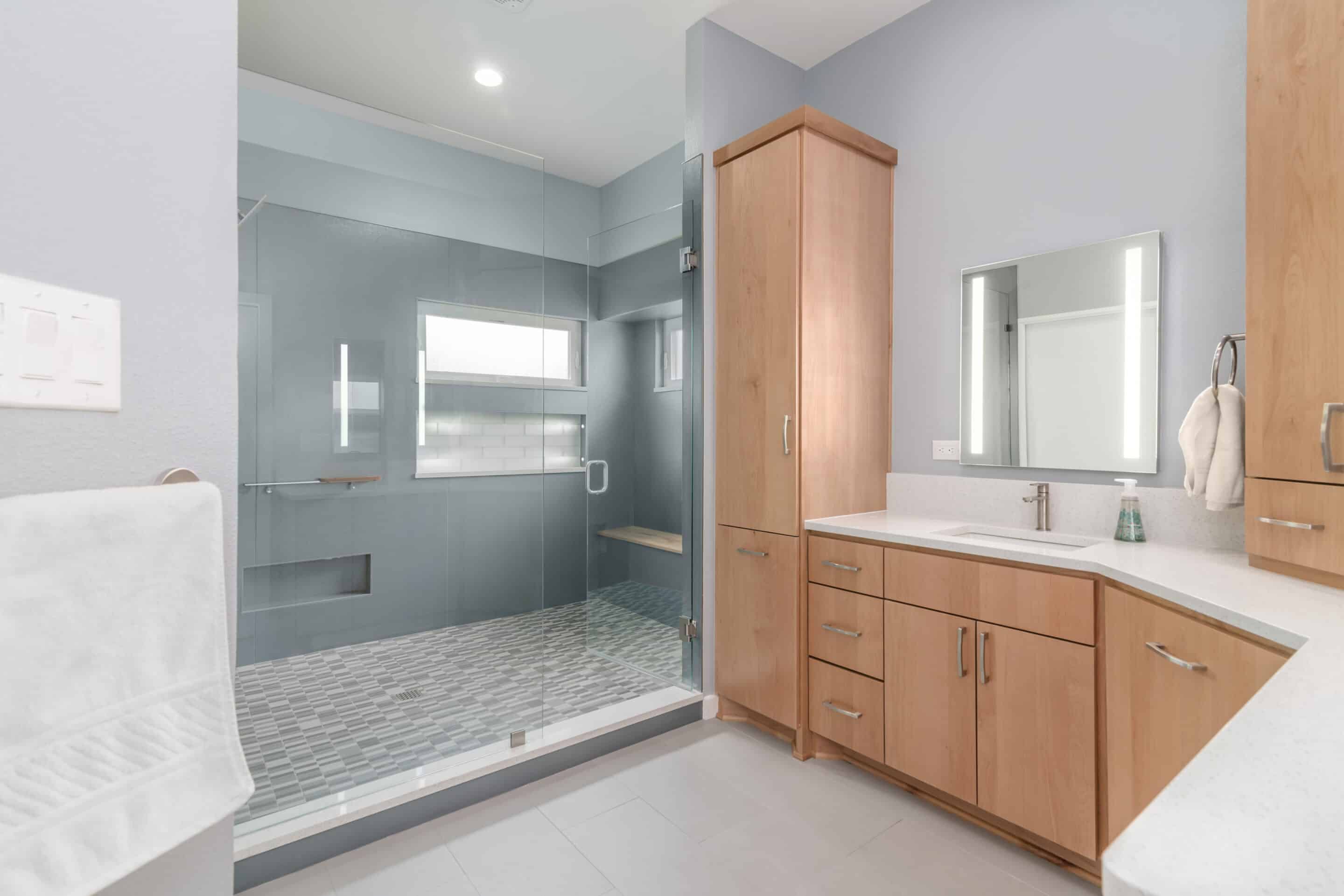 Creating a serene, spa-like environment in your bathroom provides somewhere to unwind and relax after a long day.
Whether you're spending more time at home, or you just want somewhere to be alone with your thoughts for a while, consider a bathroom with a large bathtub, stand-up shower, low lighting, and calm colors. Bring a bit of nature into the space to complete the calming environment (and don't forget those scented candles!).
If your bathroom is tight on storage, add built-in shelves or cabinets. That allows you to have all your necessities close at hand while keeping them out of sight so that you can maintain the soothing environment you desire.
2. Bold Wallpaper
You might think it's a '70s thing, but wallpaper has made a comeback. After years of shunning wallpaper in favor of paint treatments, trendsetters have decided that boldly printed wallpaper, at least on one wall, is now a great way to go. Not only does it catch the eye, but applying wallpaper is often easier and less time-consuming than painting.
Wallpaper can work in any room, and it's a great way show off the personality or style of the space while staying on budget. Of course, you may not want to wrap an entire room in wallpaper but choosing one accent wall to have some "fun" is all the trend right now.
3. Large Window Banks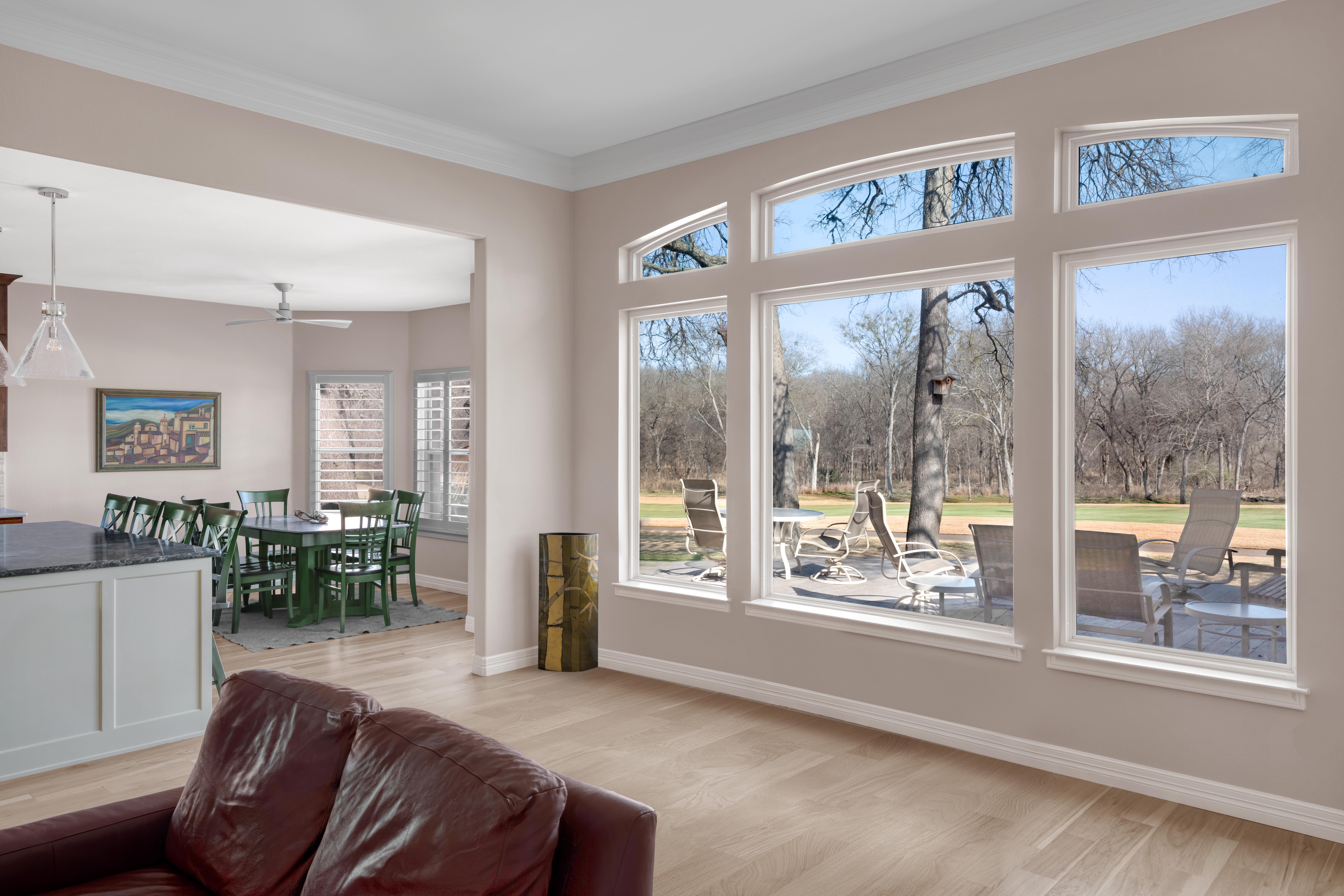 There's nothing better than natural light in a home, and the best way to get it is with large banks of windows. Whether you add windows to multiple walls or install a floor-to-ceiling window wall as the focal point in a room, large windows will transform a space in the most beautiful way.
Natural light not only makes your home more beautiful and can make a room feel larger, updated UV blocking technologies built into many window options combined with lower lighting needs, may also help lower energy usage.
4. Multifunctional Islands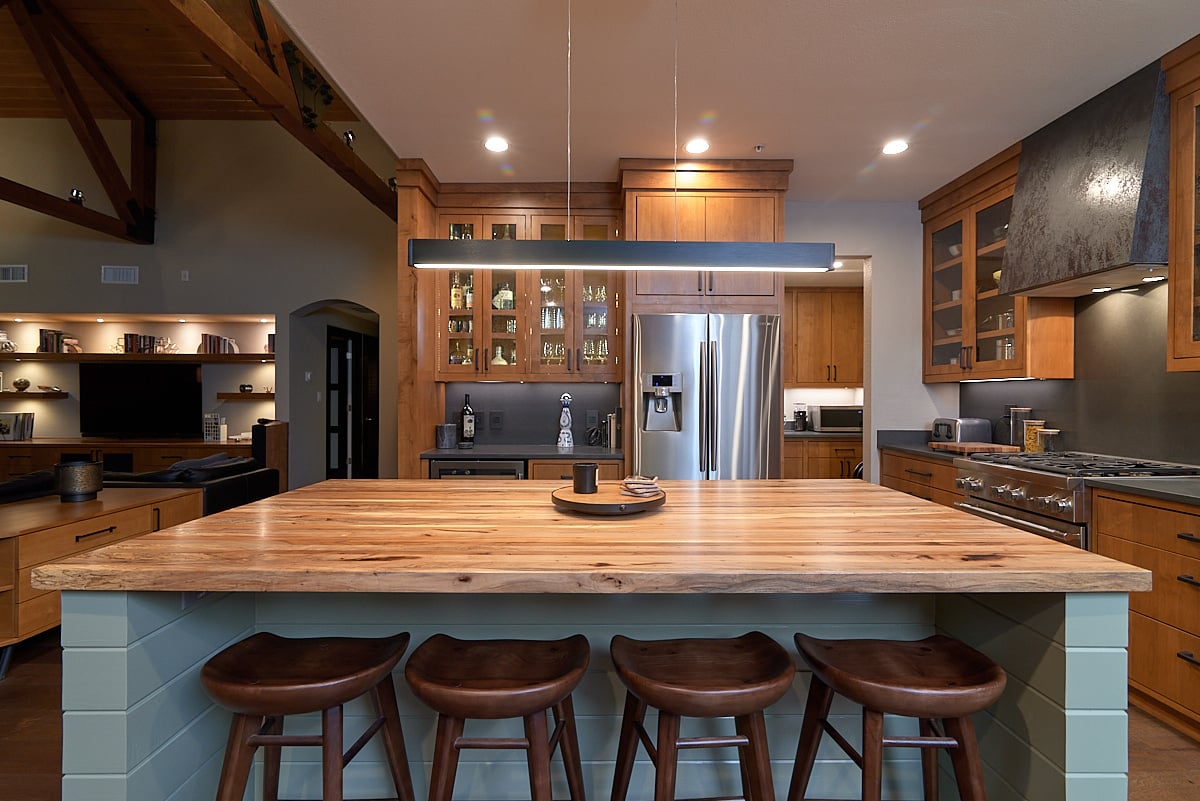 Kitchen islands have been around for years, but they are now doing so much more than simply adding a few feet of counter space.
Homeowners are saving space by installing their dishwashers, sinks and trash pullouts in islands, leaving much more room throughout the kitchen for other things. Of course, an island is also a gathering place for everyone, so the trend in 2023 is large seating areas around the island where the crew can gather.
5. Multifunctional Rooms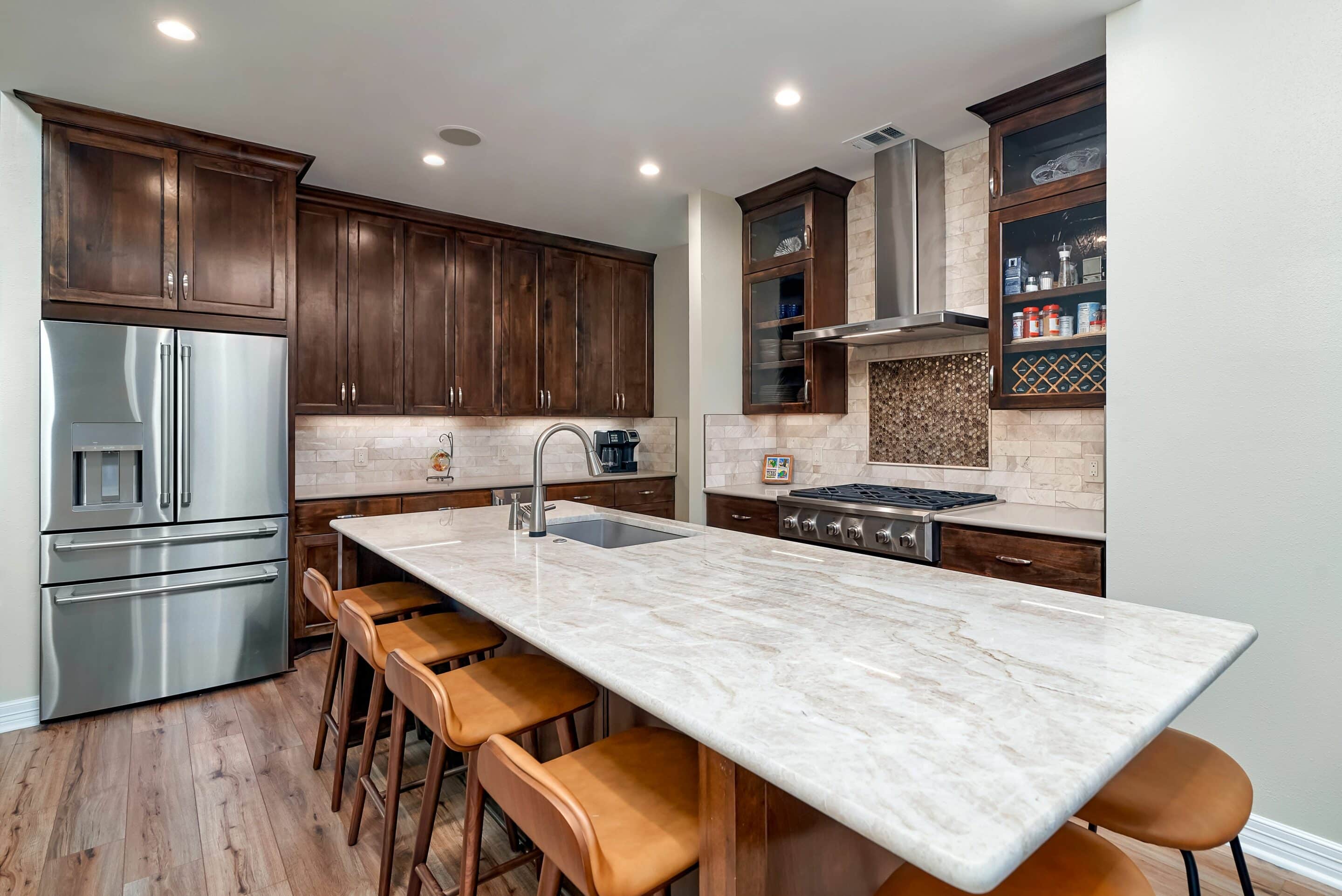 If the last 2 years proved anything, it was that no matter how big your house is, it likely still doesn't provide enough workspace for everyone. That's a big reason why multifunctional rooms are another hot trend for 2023.
Families want to know their home has the space working from home, spontaneous Zoom meetings, or home schooling without tripping over each other. From offices that double as rooms for schoolwork to kitchens that double as work zones on the fly, multifunctional rooms are needed by just about every family today.
Don't forget about dual-use spaces that allow for relaxation and unwinding, too. Think couches in home offices, chairs in bedrooms, and extra seating in the kitchen so others in the family can converse with you while you cook or just get ready for the day.
6. Functional Mudrooms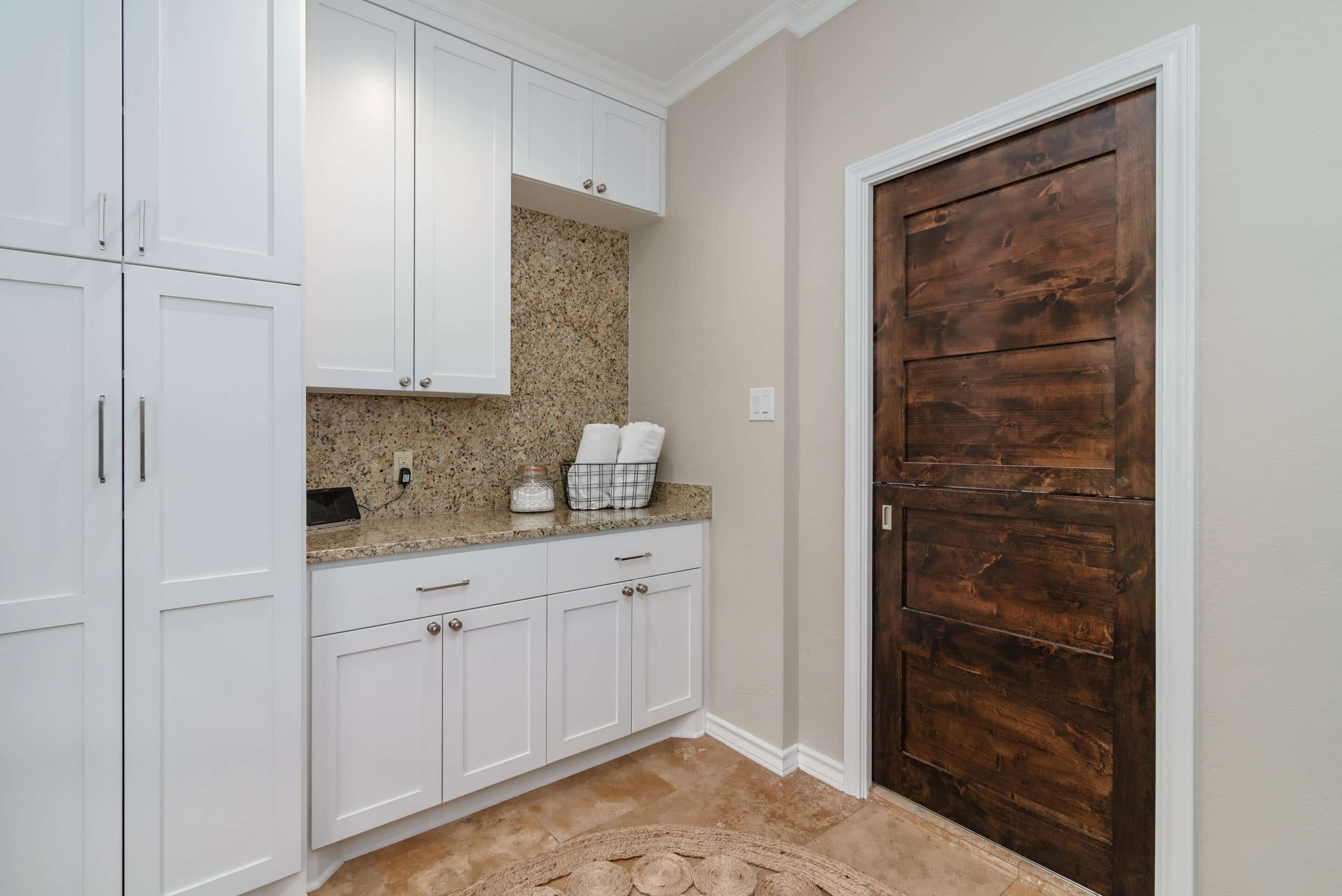 Every home needs a "drop zone" — a place where everyone can make the transition from being outdoors to being ready for the indoors. Shoe racks, closets, and areas to wash up are just a few of the key features of a functional mudroom (which often pulls double duty as the laundry room).
Today's multifunctional mudrooms offer more than a washer and dryer or a hook for jackets. They are where everyone drops the wet or dirty clothes and dons the clothing that will help keep the house clean.
7. Built-in Storage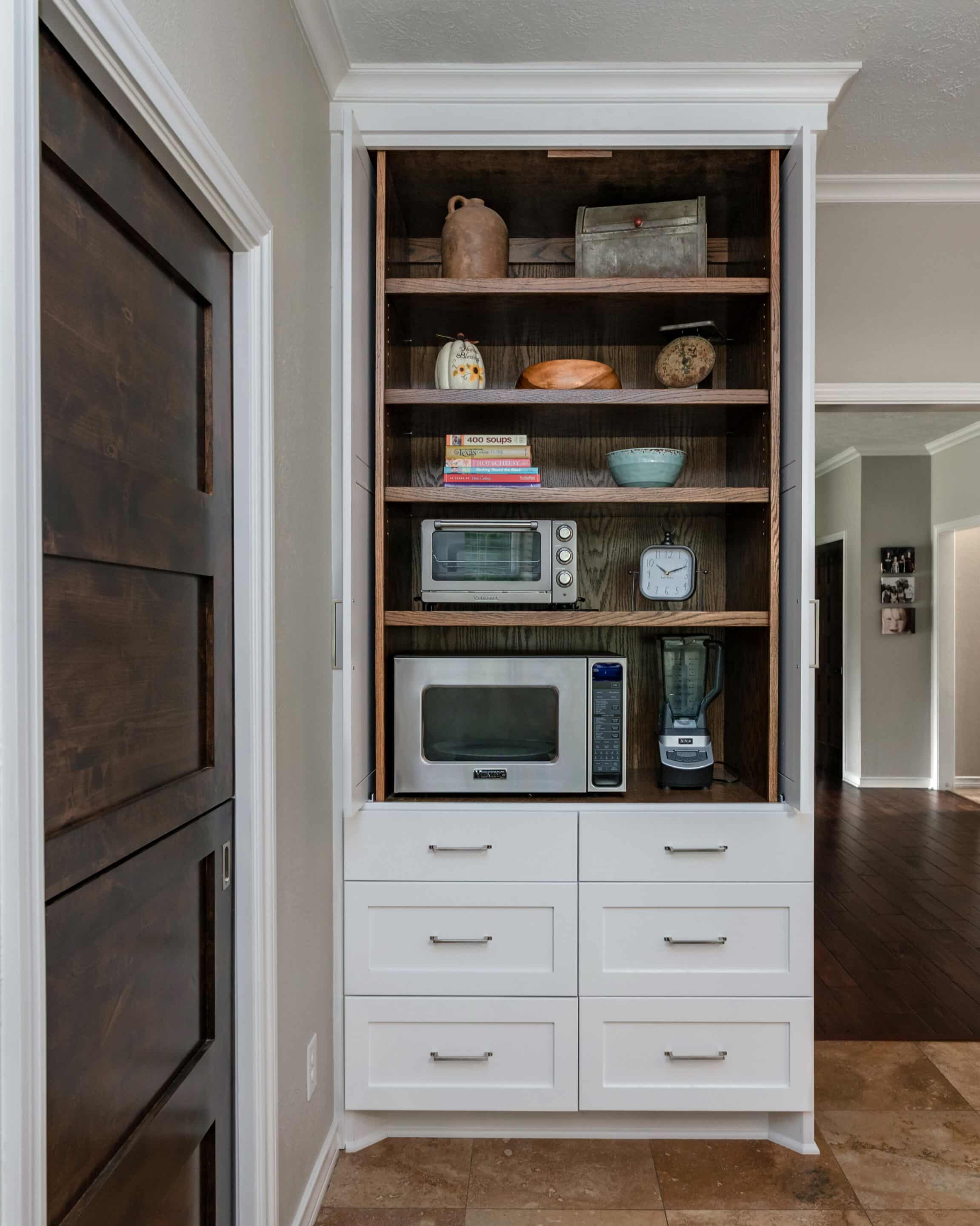 Even if you live a minimalist lifestyle, you'll need plenty of storage. Today's trend is built-in storage to keep your stuff organized and handy while keeping your home looking and feeling clean and pulled together.
Think cubbies in mudrooms, pull-out shelves, bathroom hooks and places to wrangle all the cords and accessories, and stylish open shelving for bedrooms and bathrooms for decor and storage.
Built-in storage can be open, or closed and hidden. You get to decide what look you're going for in your home, but it's simple to make use of your walls and give yourself the storage you need without taking up too much space.
It's All About You
Use these trends as motivation, but there's no "right" way to renovate or remodel your space. All projects should take your unique personality, lifestyle, and budget into consideration. And while there will be some features that are more valuable than others when the time comes to sell your home, the happiest homeowners are the ones who recreate their space based exactly on way they want to live in it.
Happy renovating and remodeling.
Ready to Jump In?
As a high-quality design build contractor, New Creations Custom Kitchen & Bath has excelled at whole-house remodeling in Austin since 2006, and we believe strongly in its efficiencies and aesthetic advantages. Contact us and we'll happily help you decide the best approach for your renovations.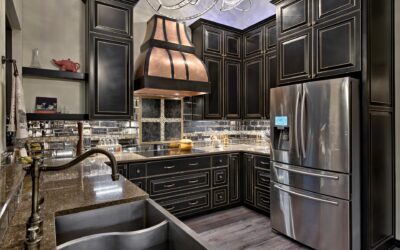 Steampunk Kitchen Makes a Comeback You've been looking at kitchen pictures, one after another, to see what you'd like to infuse in your own remodel....
read more
Years Remodeling Austin, Texas
+Austin Area Homes Remodeled
+ Glowing Five-Star Reviews
#1 Home Remodeling Contractor Since 2006