What Choices Impact the Cost of a Master Bathroom Renovation?
Written By Roy Faust
Born and raised in Austin, Texas, I graduated from Lamar University with a Bachelor's Degree in Marketing in 1999. In 2006, I started New Creations and I am most proud to say we have earned 158 Five-Star Client Testimonials.
Cost of a Master Bathroom Renovation
The time has come for that master bathroom remodel you've been wanting. You've even taken the initiative of getting some quotes. But it's not exactly clear what you're getting for your money. For such a relatively small space, the cost for a master bathroom renovation can add up quickly. What should you understand to get the most out of your remodeling dollar?
Here are some elements of the remodeling process that you might not have taken into account, but should certainly think about as you consider how much to invest in your master bathroom renovation. A trustworthy bathroom renovation professional should understand the following issues to help you make the right decisions for your situation.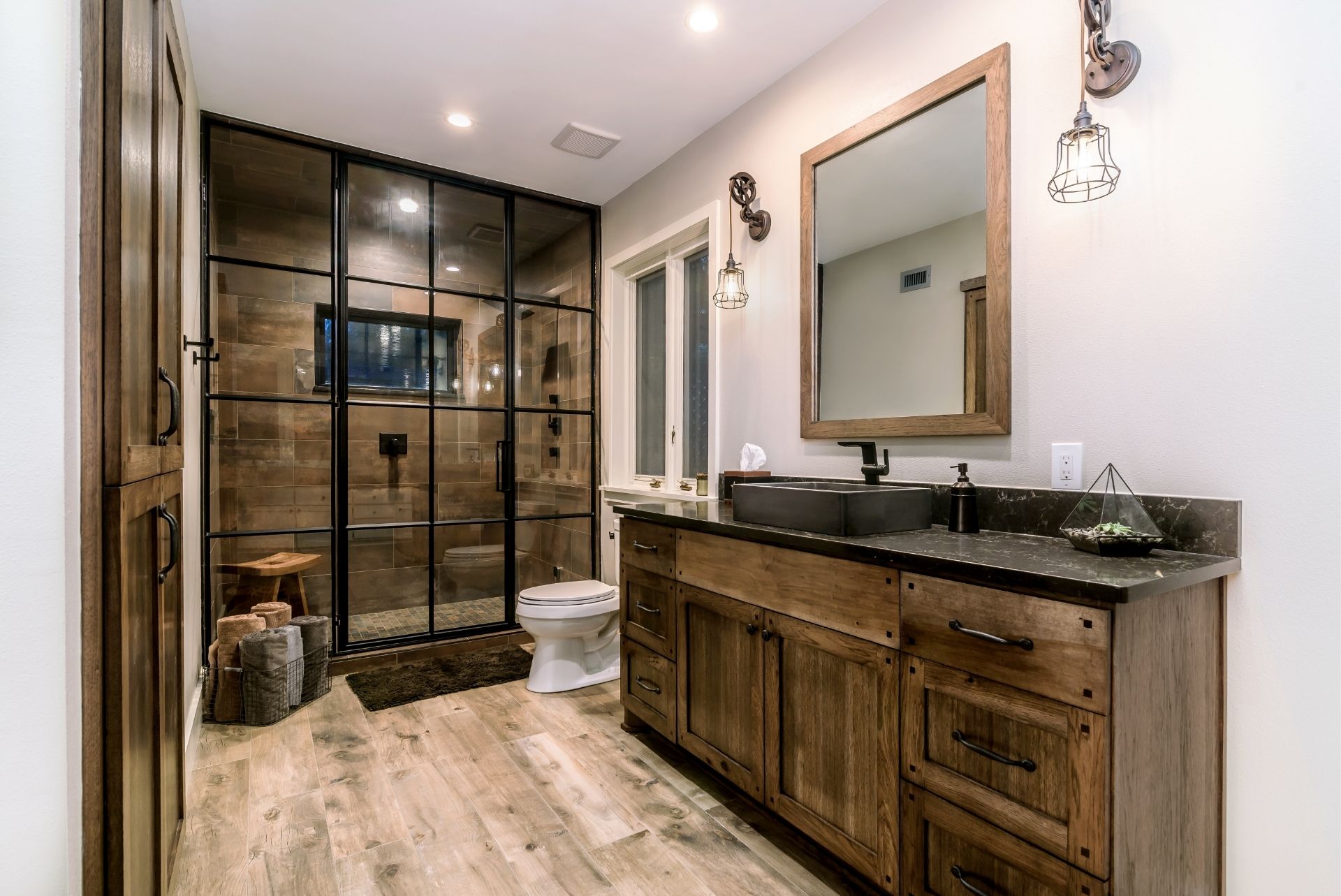 Don't Forget About Demolition
Deconstruction is not all the same. The amount of demolition needed may differ according to what is being taken out before the new parts of the master bathroom can be installed. For example, a house constructed in the '30s or '40s frequently has what we call "mud set" bathroom tile. Removing these adds time and labor costs you may not have necessarily thought about. The cost of a master bathroom renovation is affected by even the most trivial processes.
Other factors you can't see that are often unknown until demolition are things like utilities: electric, HVAC, and especially plumbing. Will you be adding a second vanity? Are you relocating a tub, vanity, or toilet from one place to another? Installing drains, moving plumbing, installing waterlines, and upgrading HVAC or electrical are all things under the surface you need to know about as you consider investing in a master bathroom renovation.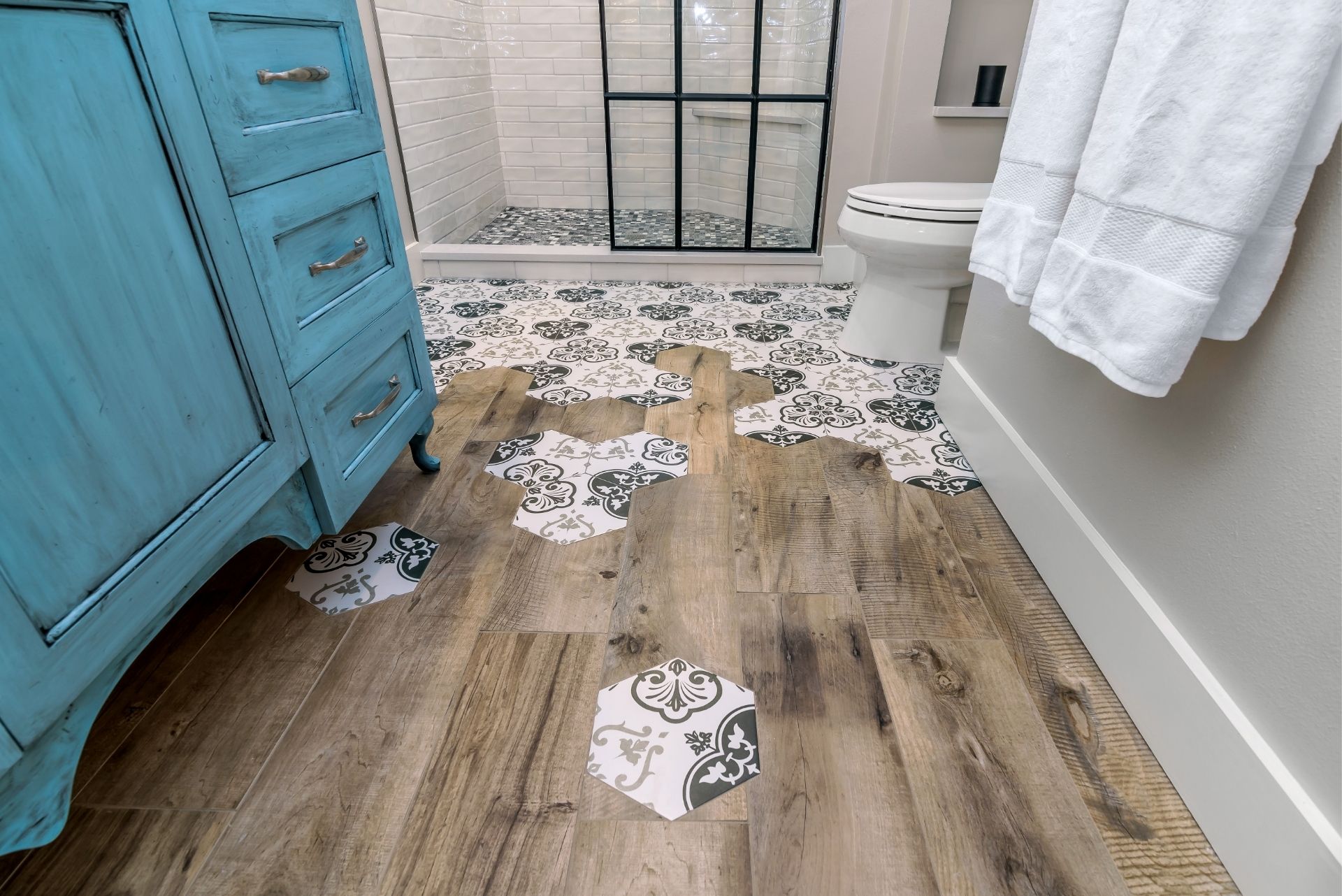 Make Space for the New
How big do you want your master bathroom to be? Are you expanding, or keeping the original footprint? Are you removing the interior walls or moving them? One element of any remodel in an older house is that things tend to get out of line as time goes by. A bathroom remodel in an older home might entail floor joists that have become unlevelled or door framing that is out of line. You can also run into unforeseen surprises that are only exposed after demolition, like small leaks at drains, connection points in the plumbing, or a cracked floor joist.
An experienced design and renovation expert will anticipate some of these circumstances and prepare you for how they may translate in terms of time and dollars spent on the project. That is why veteran remodeling contractors never provide "free quotes". There is no way to determine the cost of a master bathroom renovation without considering the scope of the project.
Rising Cost of Lumber
How much rebuilding are you planning on doing? What is the square footage of your bathroom? The more new construction you do, the more wood you are going to need. But due to increases in the volume of home remodeling projects and new construction in the Austin, Texas area, the cost of lumber has skyrocketed in the post-COVID-19 era. According to the National Association of Home Builders, the heightened price of lumber is adding approximately $24,000 to the price of a new home, but it's also increasing the cost of remodeling. 
Many home remodeling and home building projects are at a halt due to a lack of lumber and other materials. The cost and completion time of remodeling are increasing due to the price and scarcity of lumber in 2021, and there is no escaping it.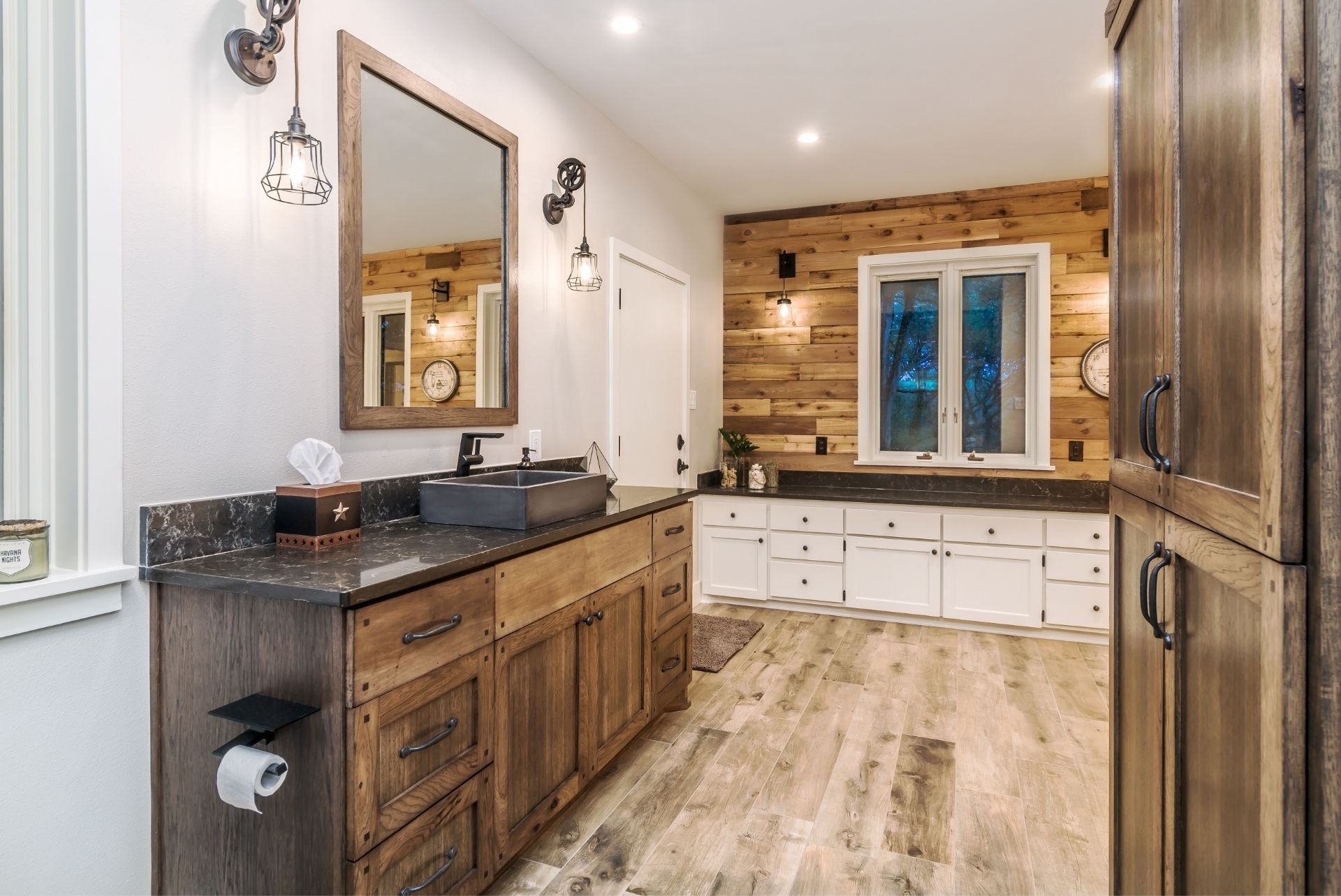 Consider the Scope of Work
A master bathroom is a place where many people want to experience a feeling of luxury. The type of contractor-grade building materials ideally used for a basement or guest bathroom likely won't cut it for your dream master bathroom remodel. You're looking for some finer finishes for the room you spend time beginning and ending your day in.
Something to consider as you think about the scope of work for your master bathroom remodel: will cosmetic changes do the trick? Upgrading could be as simple as swapping out the sinks, shower, toilet, and bathtub. If the current placement of the main fixtures and the footprint is fine, a cosmetic upgrade may be the way to do it.
More commonly, though, it's not simply a matter of swapping out a bathtub and a sink. Bathroom remodels that go all the way down to the studs are most common. That way, you can get the flooring tile you desire, the wall placement where you want it, and generally situate things precisely how you like them rather than just making do. This way, you get just what you want. A fuller remodel design means you are making the best use of available space.
Property Value Impacts the Cost of a Master Bathroom Renovation
You want what you want, including luxuries like radiant heat flooring in your master bathroom. As you add up the expenditures of your remodel, consider the property values in your neighborhood. If you'll likely be living in the home for at least 3-5 years, and especially if the properties in your neighborhood tend to sell quickly, you don't need to be overly concerned about over-improving. However, if you are working on your forever home, the cost of a master bathroom renovation will naturally increase.
All in all, just remember: this is your place. So long as you are making improvements that are meaningful to you and you have all the facts — relax and enjoy your place! An experienced remodeling and design company should assist you with realistic budget range projections for the renovation project after you consult with them. They should help you invest wisely, so you can achieve the goals you have in mind for your dream master bathroom remodeling project.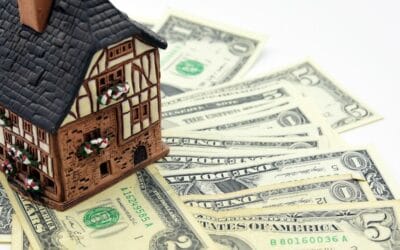 Going Over Budget Today I give you five reasons your custom kitchen remodel in Austin, Texas, goes over budget. But more importantly, I teach you...
read more
Years Remodeling Austin, Texas
+Austin Area Homes Remodeled
+ Glowing Five-Star Reviews
#1 Home Remodeling Contractor Since 2006