Five Kitchen Remodeling Ideas You Must Know
Written By Roy Faust
Born and raised in Austin, Texas, I graduated from Lamar University with a Bachelor's Degree in Marketing in 1999. In 2006, I started New Creations and I am most proud to say we have earned 158 Five-Star Client Testimonials.
A
Kitchen Designed Just for You – Maximize the Space You Currently Have
Assume your home was constructed during the post-WWII era. Then, you may be living in a house designed for a time when one rotary phone was modern-day communication for your entire family. Multiple features of older homes make them beautifully unique, like the exterior design and interior woodwork.
But there are also plenty of disadvantages in a kitchen — the heart of any home — that hasn't been remodeled since Eisenhower took office: limited storage, a cramped layout, not enough storage for tableware and gadgets, no space in the kitchen for the appliances you want, only room for one cook at a time.
With a more spacious floor plan, focusing on the kitchen as an essential room not hidden behind a maze of doors and hallways, your guests and family can enjoy conversation and cooking without bumping into each other from running between rooms.
Luckily, homeowners can fix the problems of a cramped kitchen design with an expert kitchen renovation by a skilled design/build team.
By integrating these five kitchen remodeling ideas into your renovation, you can enjoy spending countless hours in the kitchen again — unless it's your turn to wash dishes!
Smart Kitchen Remodeling Ideas
Perhaps you're making the most of the kitchen you have for quite a while, or maybe you just bought a home in the Austin area. In either case, now you want to make that kitchen your own. Here's a few kitchen remodeling ideas that will ensure your projects success.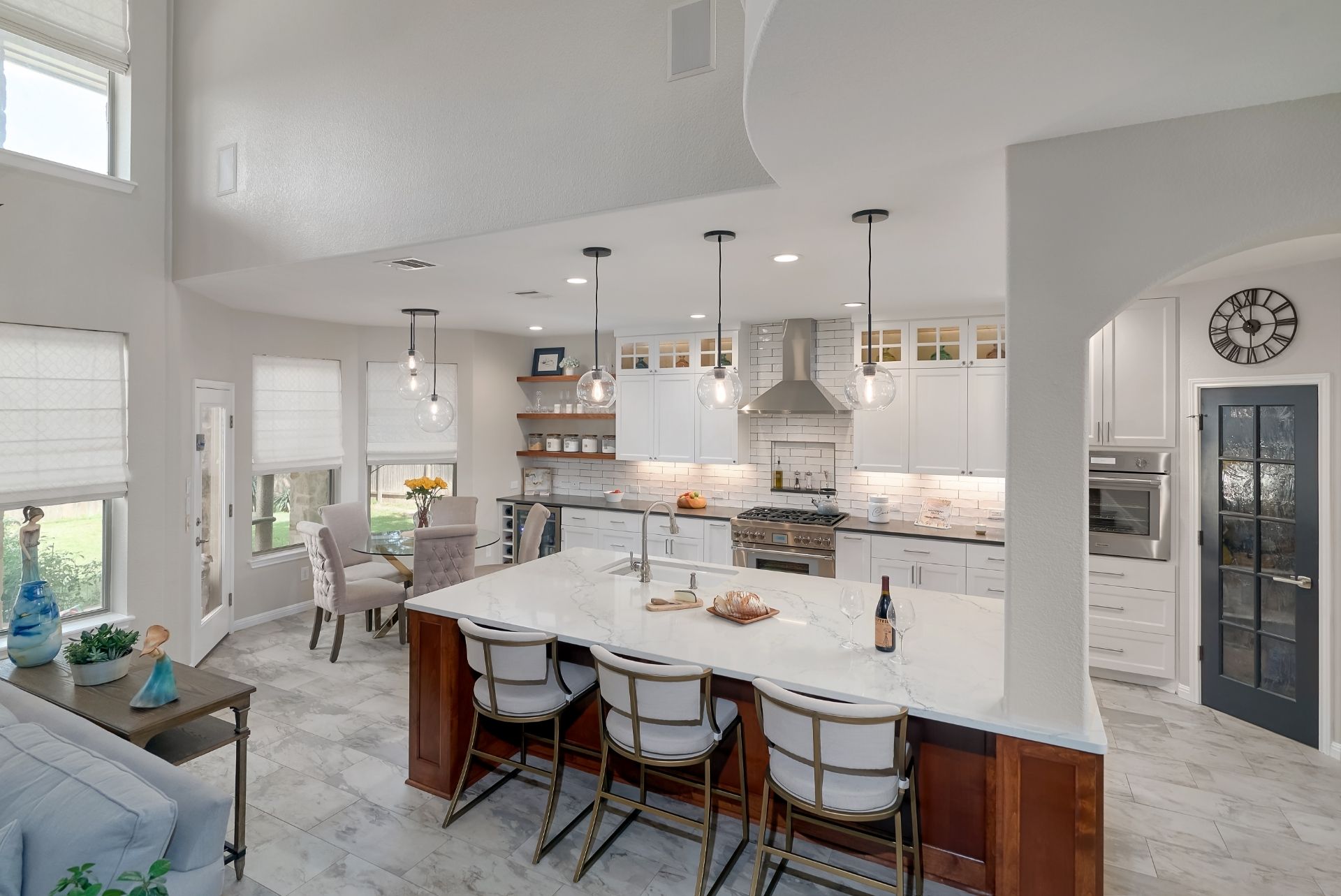 1.Creating Your Cabinet Layout
That "thwack" sound of two cabinet doors banging together is a typical sign of an out-of-date kitchen. Or maybe the cabinet door makes it impossible to store anything in the large storage space in the corner of your kitchen. These problems typically happen for a couple of reasons.
Stock doors and cabinets that weren't constructed to correctly fit the kitchen's dimensions were used by the original builder.

The layout and cabinet spacing was improperly designed.
When you start with a blank slate for your new design, custom cabinetry can be built to maximize usable space and fit precisely into the room's dimensions.  And modern cabinetry is designed for space efficiency. So it gives you creative choices to organize the things inside — eliminating storage or door drama. Designing your cabinet layout from scratch is simply a smart kitchen remodeling strategy.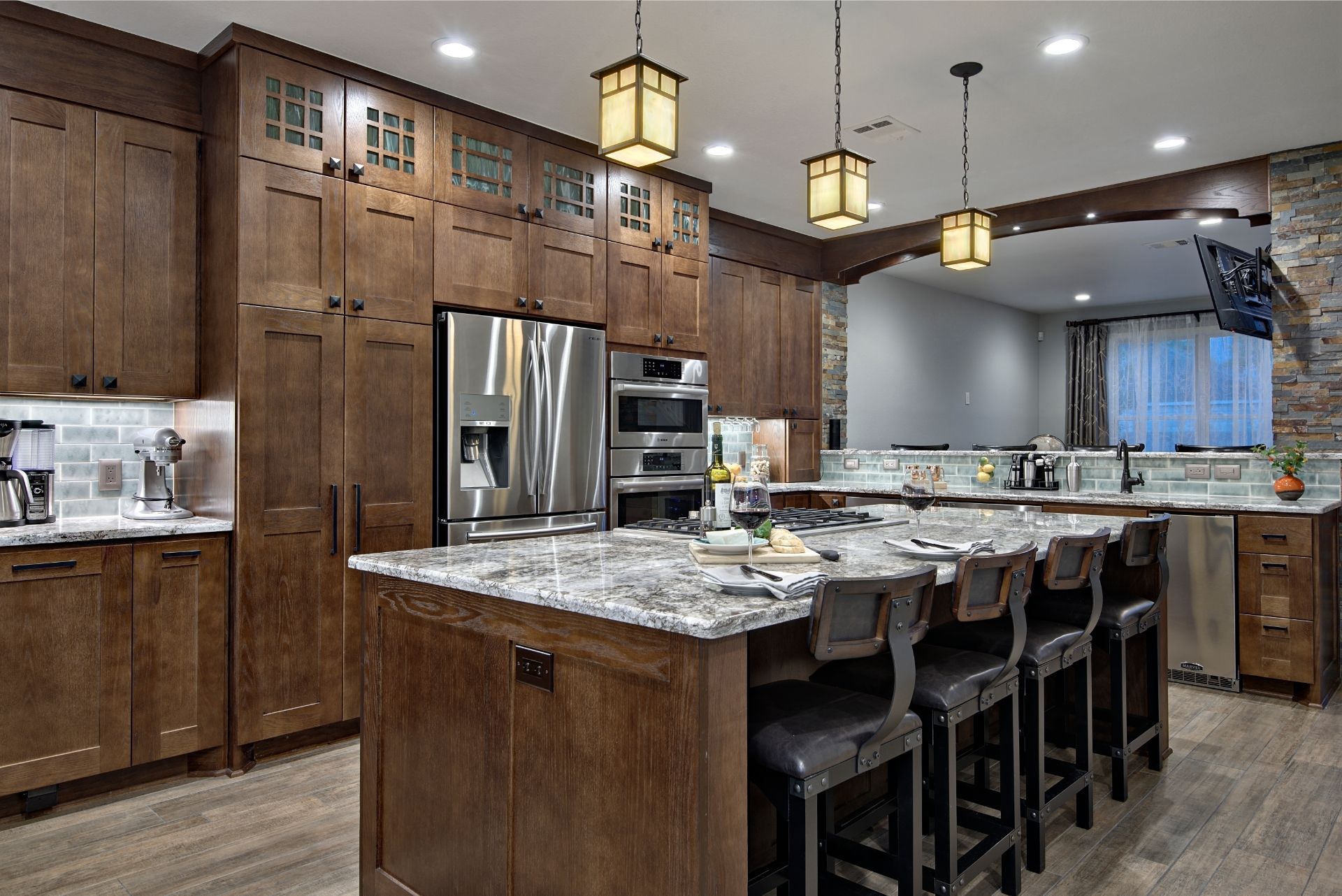 2. Joining Your Kitchen with Your Interior Room
The Great Room concept is a popular contemporary kitchen remodeling idea that opens your kitchen and living area up into one great room.  A great room  kitchen design and renovation project may require stripping down a room completely and knocking down its walls to the studs.
Your choice of design may necessitate removing walls to give your kitchen the look and flow you're after. This approach can be really useful when single rooms have limited square footage. But, when combined, you can create the kitchen design you envisioned living in.
Removing the wall between your kitchen and an adjoining room like the dining room creates a wide, open kitchen. It also gives you a larger area for dining and seating. If your kitchen is not meeting your needs and you have an underutilized room, this may be a perfect choice.
Often, the additional space works better for both rooms. For instance, creating a bay window bump-out with built-in bench seating can make a huge difference. This custom design strategy can open up enough kitchen space for the family to have lunch together.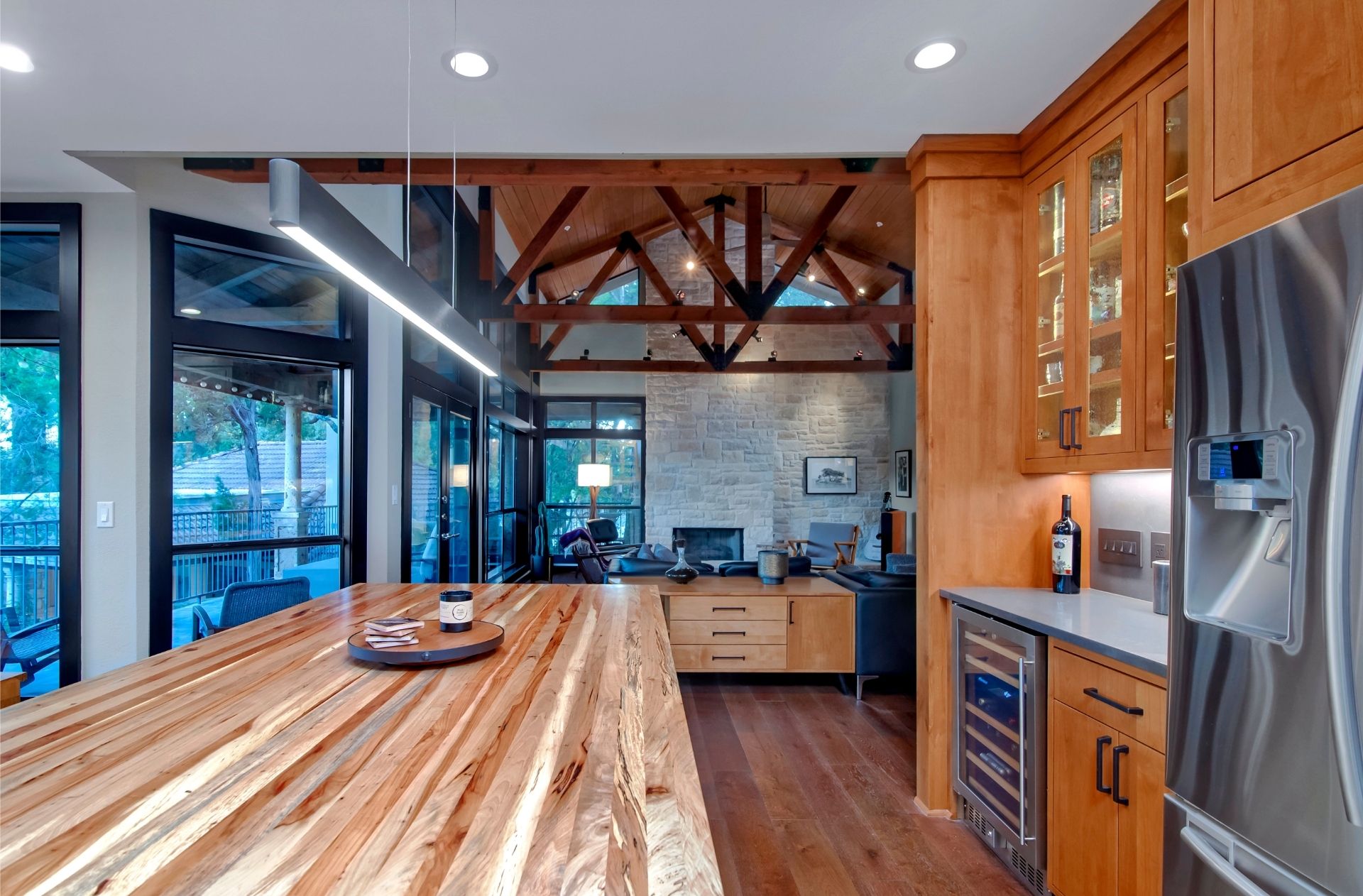 3. Designing Your Kitchen Addition
Another approach to think about takes the kichen remodeling process a step further. If your post-war kitchen feels more like an afterthought, it could be the outdated design. In previous decades, home builders would position the kitchen into the back or front corner of the home. Their goal was to dedicate square footage to dining rooms and living rooms where the family spent most of their time.
But kitchens today are the center of attention, the room with the greatest attraction. Kitchens are not just where cooking but conversations, doing homework, playing games, or paying the bills might happen. And sometimes, it's happening all simultaneously. Remodeling your kitchen addition can move a design idea to its appropriate place in the home.
With this approach, your kitchen is designed into the new addition, where it's designed precisely to the homeowner's specifications and size. A kitchen addition also provides the possibility to redesign and rethink your entire floor plan to use the old space better.
The options are endless. From a butler pantry to additional living space, a mudroom, to the half-bath you've always wanted, a kitchen addition means being creative and building solutions beyond your kitchen.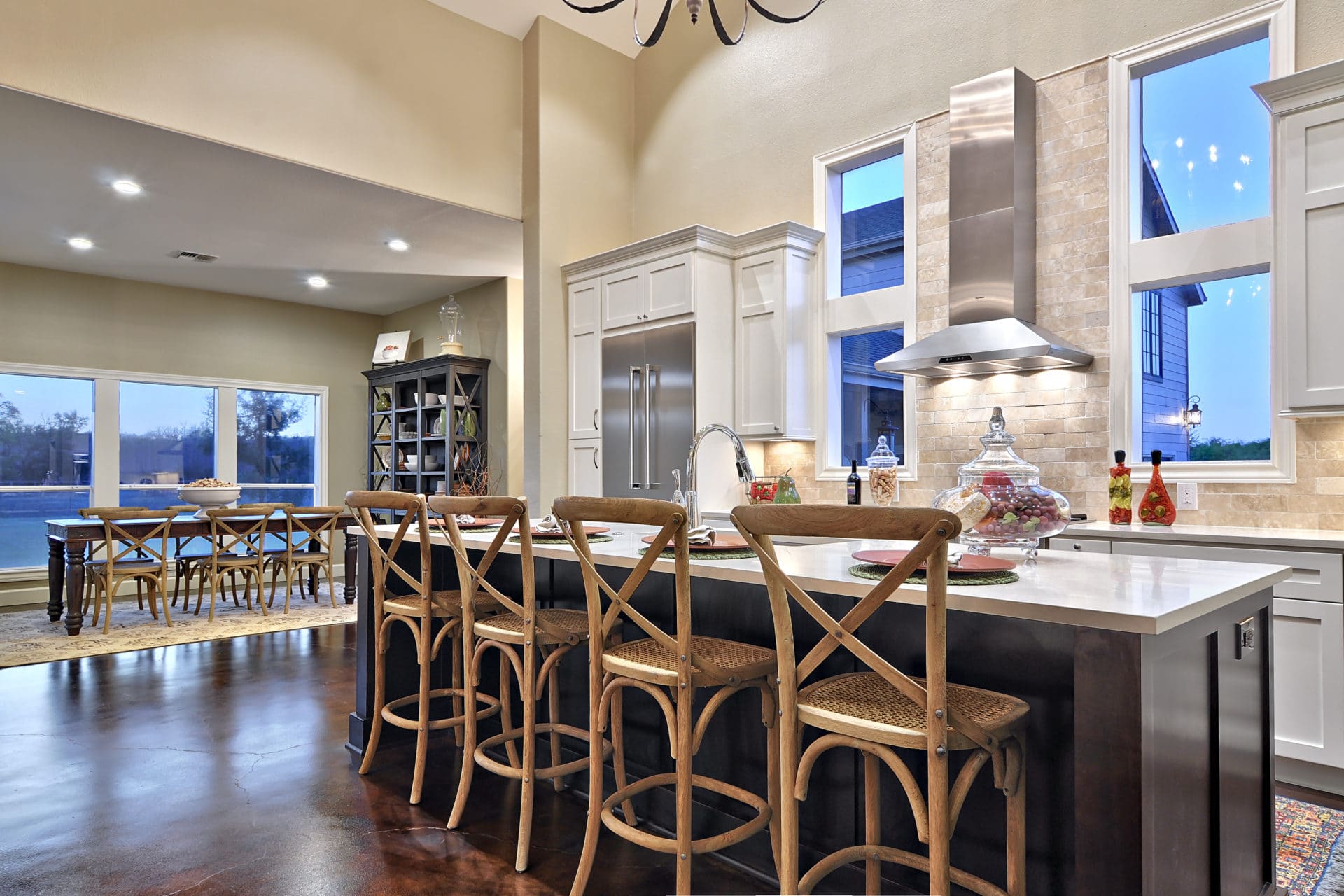 4. Plan Your Kitchen Remodeling with Your Designer
You may have several ideas for improving your kitchen, but it's crucial to begin with a solid plan created along with a kitchen designer. Here are a few elements to think about as you work with a designer.
Storage:

  

It could be the biggest reason for putting your renovation project idea into action. You don't have adequate storage space in your kitchen. Your designer can build an

efficient and orderly solution

for space — to organize everything in its place and have room for everything.

Lighting and Design:

 When your home was constructed, the lighting may have been a fixture in the middle of the ceiling and a bulb over the sink. For your new design, consider both artificial and natural lighting. Although the room may have good natural light, you still need a kitchen lighting design that naturalizes glare and shadows. You want the ability to see what you're doing at any hour of the day, whether running to get something from the fridge, or you're at the sink or using a knife on a cutting board.

Task Areas and Cabinet Layout:

 How do you plan to work in your kitchen? Precise planning here with a designer experienced with this kind of renovation is key to establishing a good workflow.

There are numerous decisions to make in a kitchen remodeling project.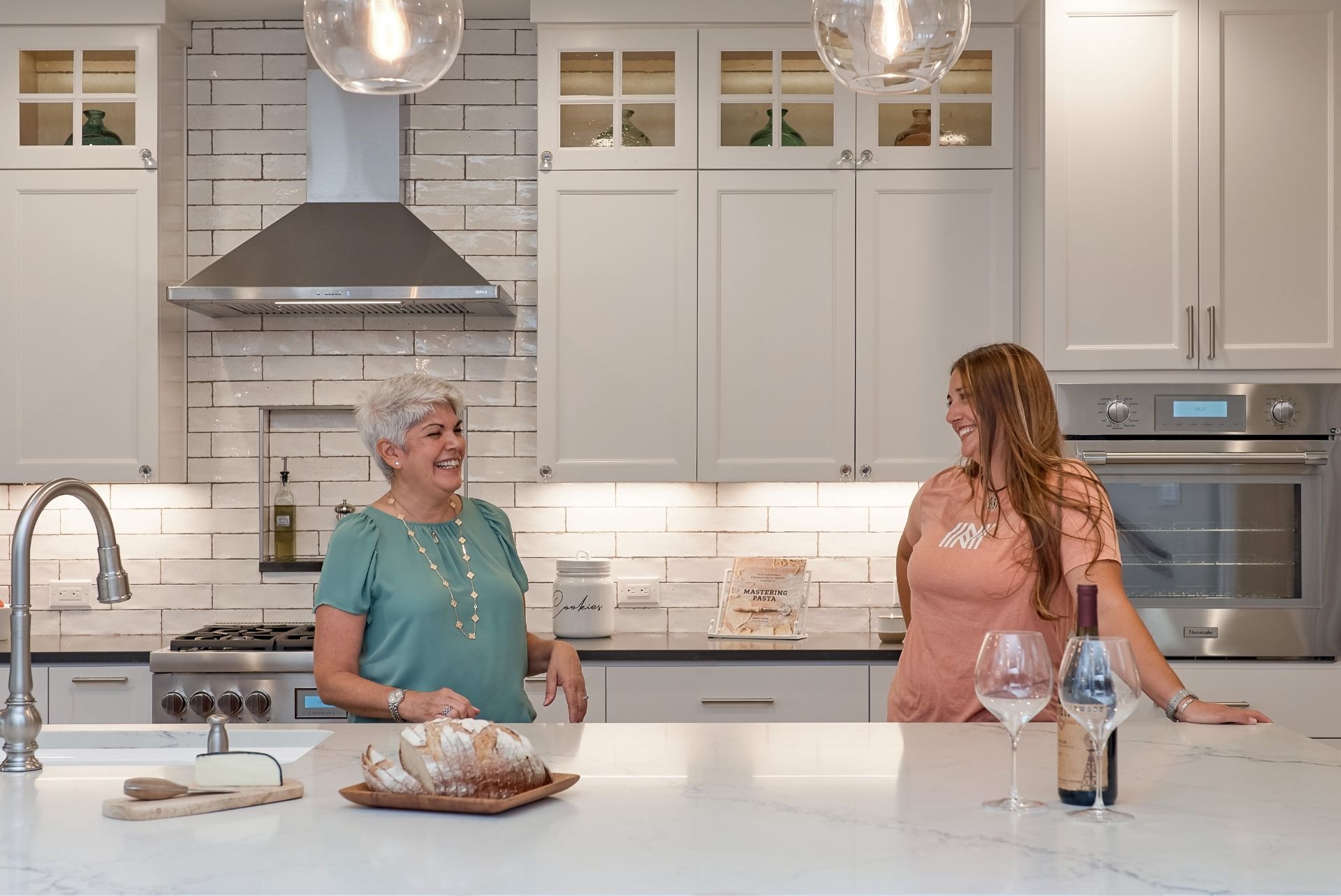 5. Creating Your Overall Design
The smartest kitchen remodeling idea is to tear your kitchen down, and completely rebuild it. Removing your old appliances, cabinets and starting new with a clean slate enables you to design the layout you truly want, plus update your plumbing, lighting, and wiring.
You can virtually start anew and re-create your entire kitchen floor plan without needing to expand it into a full-size design with this simple remodeling strategy.
Design and build a kitchen that meets your family's needs in regards to both space and functionality.  Dream big and and employ this obvious, but smart kitchen remodeling idea to transform an ordinary feeling house into your Forever Home to match your unique personality.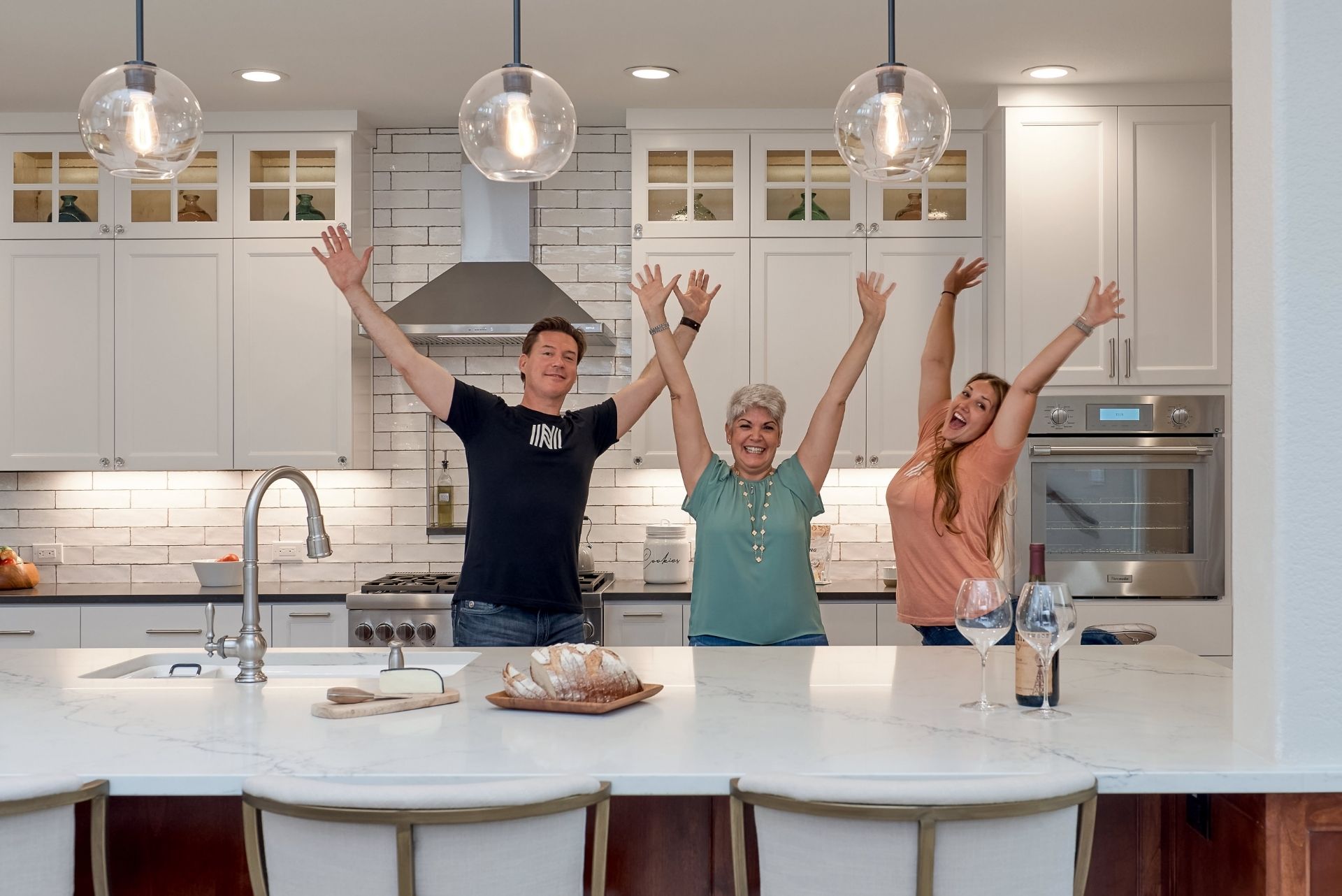 Kitchen Remodeling Ideas for the Win
Kitchen remodeling requires delicate planning to get everything your family needs. You'll want to enhance space, aesthetics and mechanics to make your kitchen a room that works well, even at times when everyone in your home wants to be there. By working with an experienced designer and considering the best strategy, you'll create a kitchen design you'll enjoy spending time in again. 
Contact us today get started on building your dream kitchen.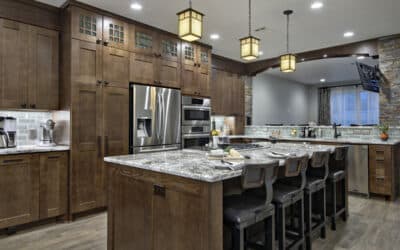 From granite to quartz, kitchen countertops deliver on aesthetic appeal and exceptional performance After kitchen cabinets, the feature that...
Years Remodeling Austin, Texas
+Austin Area Homes Remodeled
+ Glowing Five-Star Reviews
#1 Home Remodeling Contractor Since 2006
Austin's Trusted Remodeling Contractor